The marble sitting lion statue exudes an aura of strength, dignity, and tranquility. With its impressive size and intricate details, this statue becomes a focal point wherever it is placed. The sitting posture represents stability and composure, making it an ideal addition to both indoor and outdoor spaces. This statue symbolizes power, courage, and leadership, serving as a reminder of these qualities to those who admire it.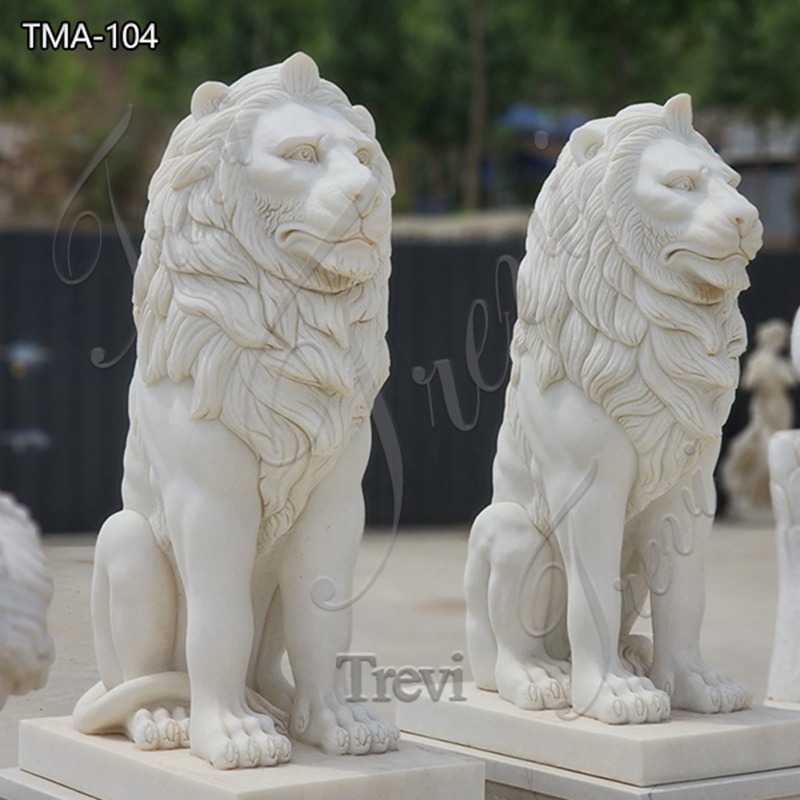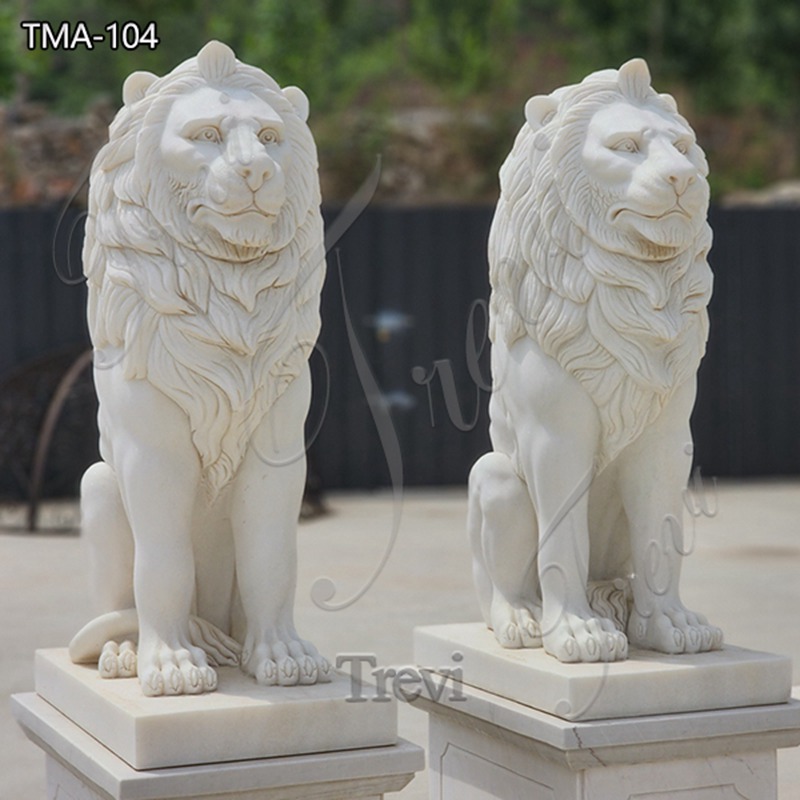 Professional Lion Statue Carving Artisans:
At Trevi Factory, we take immense pride in the expertise of our dedicated marble lion sculptors. These talented artisans specialize in studying and carving lion statues, continuously honing their skills to deliver masterpieces of exceptional quality. Our sculptors even visit zoos to observe the habits and movements of lions firsthand, ensuring that their creations capture the essence and authenticity of these majestic creatures. Their passion for lion carving extends beyond the factory, as they invest their spare time in perfecting their craft.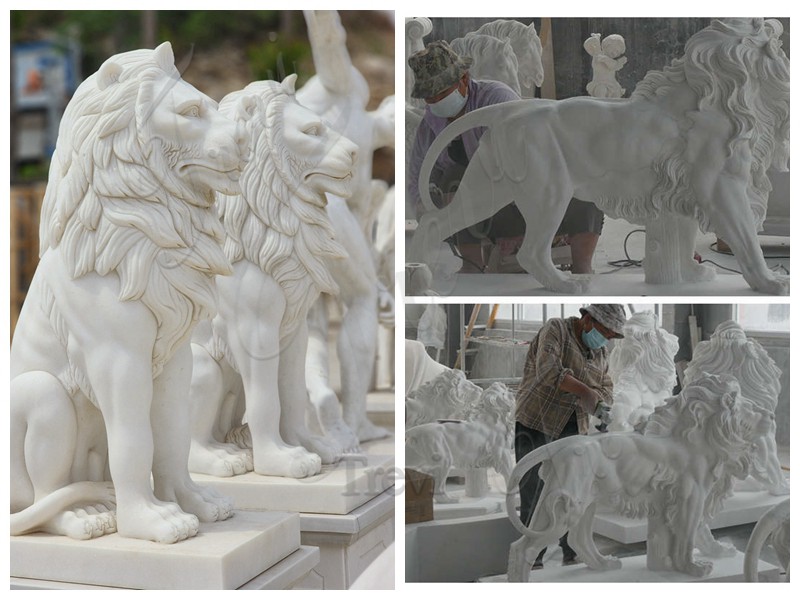 Various Styles and Customization Options:
Trevi factory offers a diverse range of marble lion statues, catering to various preferences and design aesthetics. In addition to the sitting lion statue, we provide other captivating styles, including walking lion statues, lion statues stepping on a ball, sleeping lion statues, and lion statues in a lying position. Each style carries its own unique charm and symbolism. Furthermore, we offer customization services, allowing you to personalize your marble lion statue according to your specific requirements. You could choose the material, size, and style, and even incorporate intricate details to create a one-of-a-kind masterpiece that truly reflects your vision.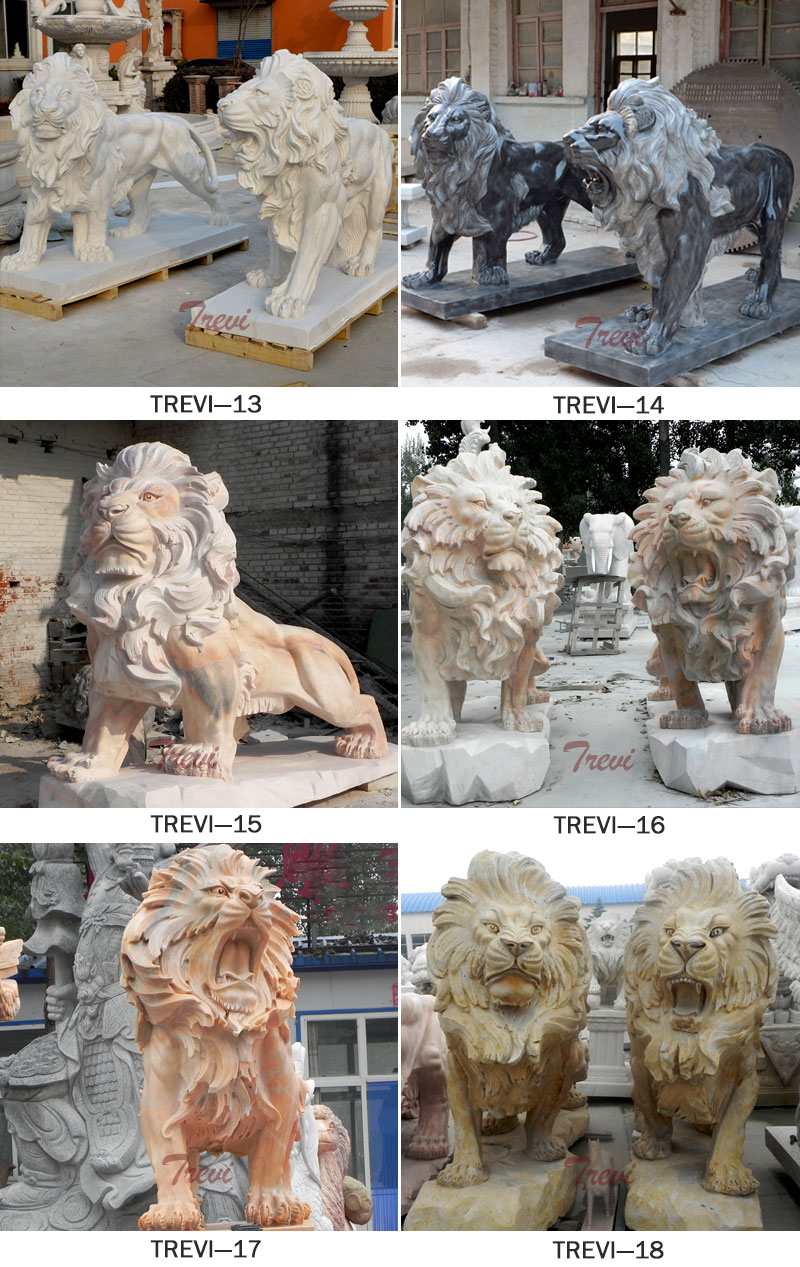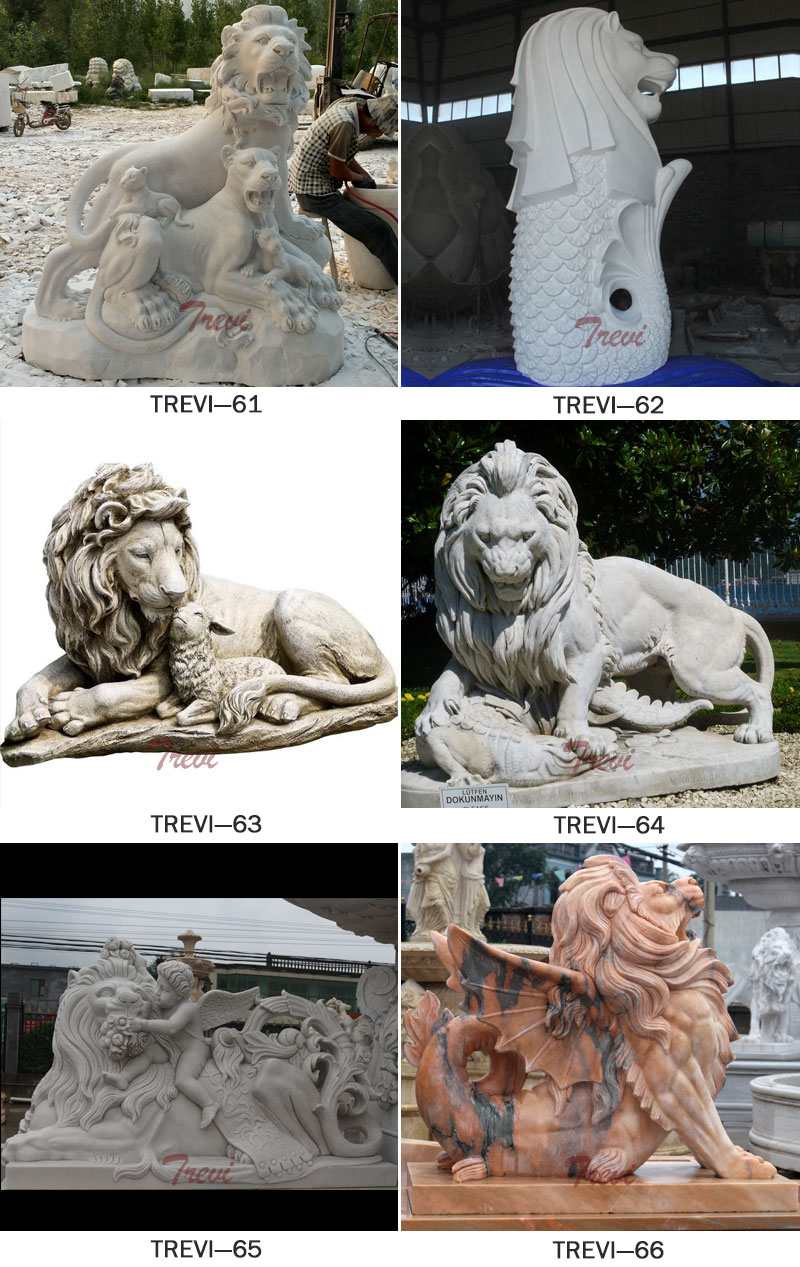 Careful Packaging for Safe Delivery:
We understand the importance of ensuring that your marble lion statue arrives in pristine condition. To guarantee its safe transportation, we employ strong wooden crates for packaging. These crates provide excellent protection against external impacts, securing the statue throughout its journey. Additionally, we take extra precautions by wrapping thick and soft cotton around the surface of the lion statue to prevent any possible scratches during transit. Our commitment to delivering your statue in impeccable condition underscores our dedication to customer satisfaction.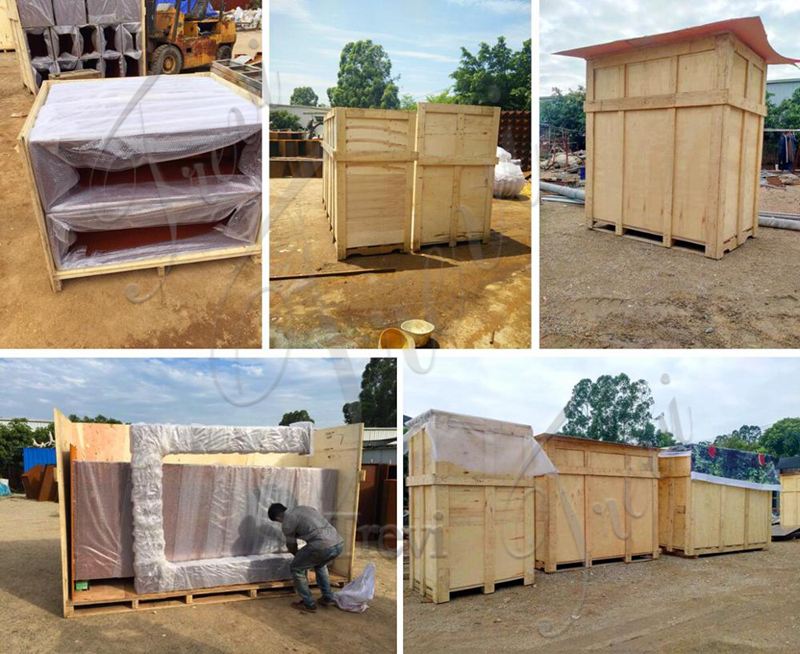 If you are interested in such white marble lion statues or want to custom a lion statue, please feel free to contact us.