Garden Lions Details:
This ferocious marble garden lion is hand-carved from our gorgeous antique calcium marble. Our sculptures reveal the lion's mighty form and beautiful hair in great detail. This piece is meticulous from the details of the lion's paws to every strand of her hair. The sculpture is carved from delicate pink marble.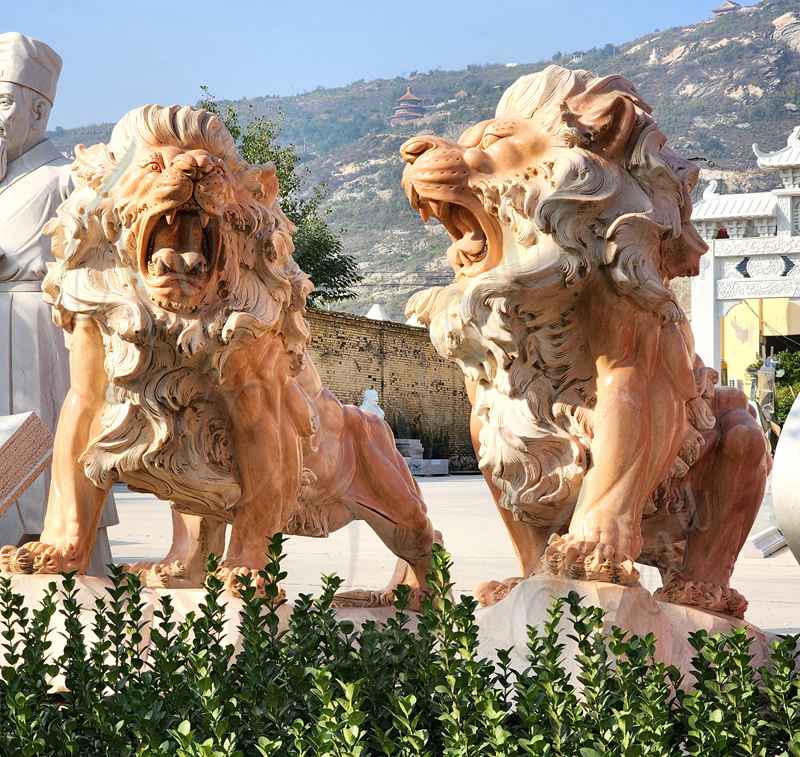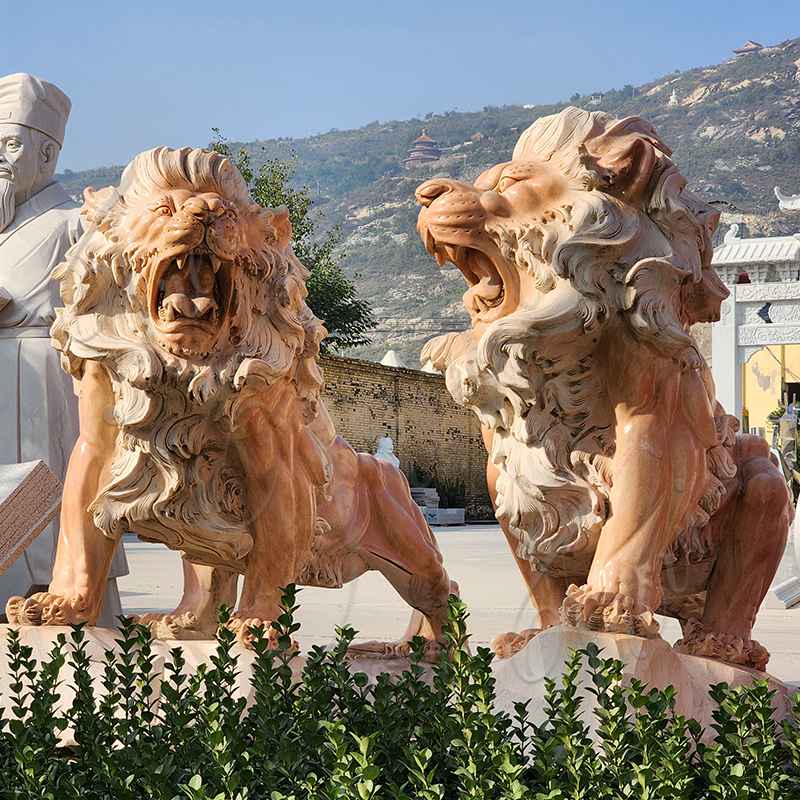 Stunning and intricate features are incorporated into the creation of this majestic lion piece full of ancient charm. We ship daily worldwide, from our door to yours. Therefore, you could trust the strength of Trevi and we would surely be able to carve a satisfactory marble lion sculpture for you to decorate your garden.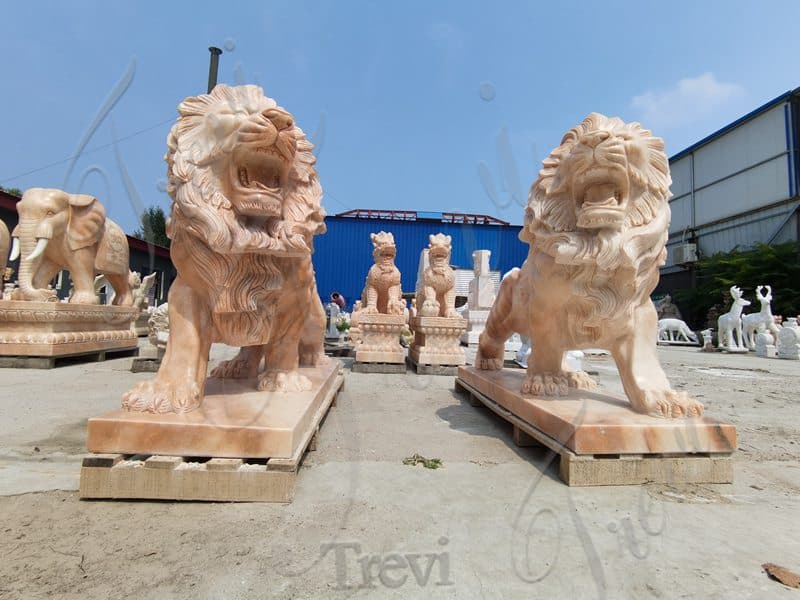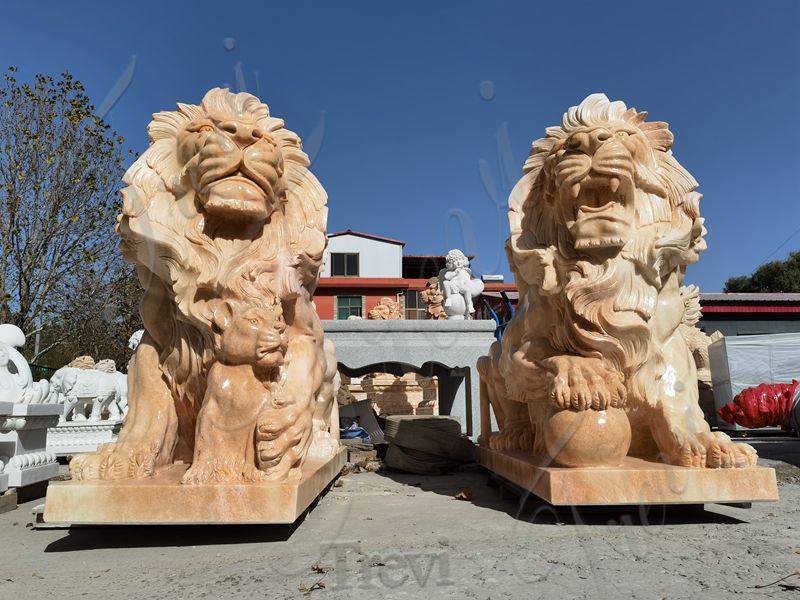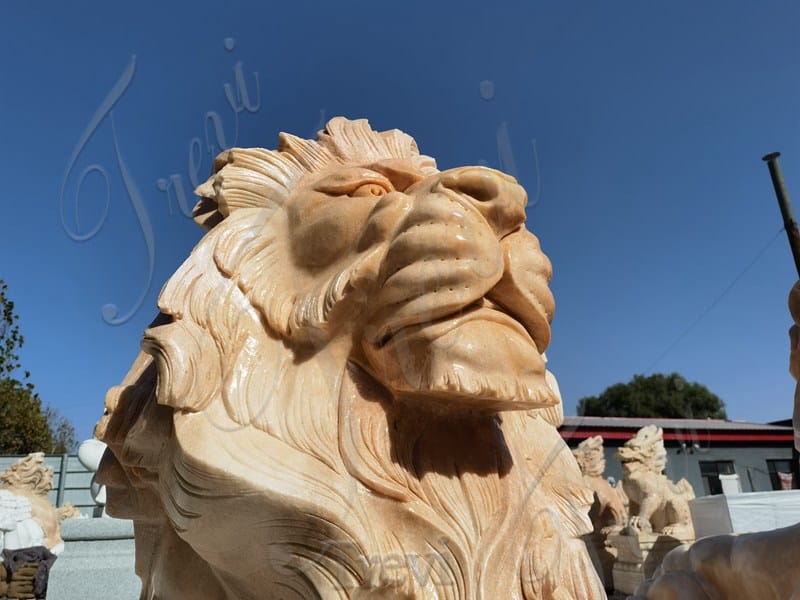 Using High-quality Marble:
Our artists selected high-quality marble to carve this exquisite garden lion sculpture for you. Especially these all color compositions are natural and unique. Our artists would analyze the structure according to the characteristics of the marble itself. Then consider where in the marble the lion's head could be carved.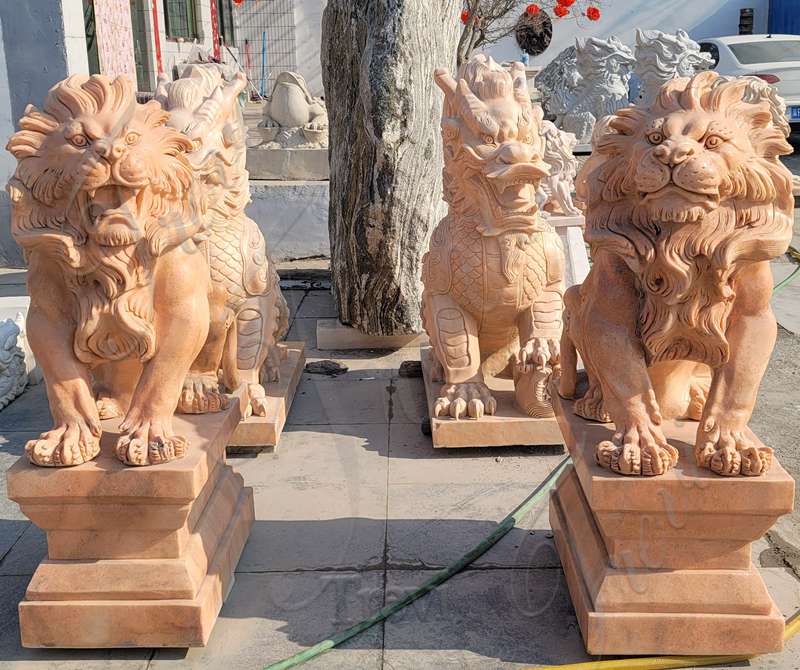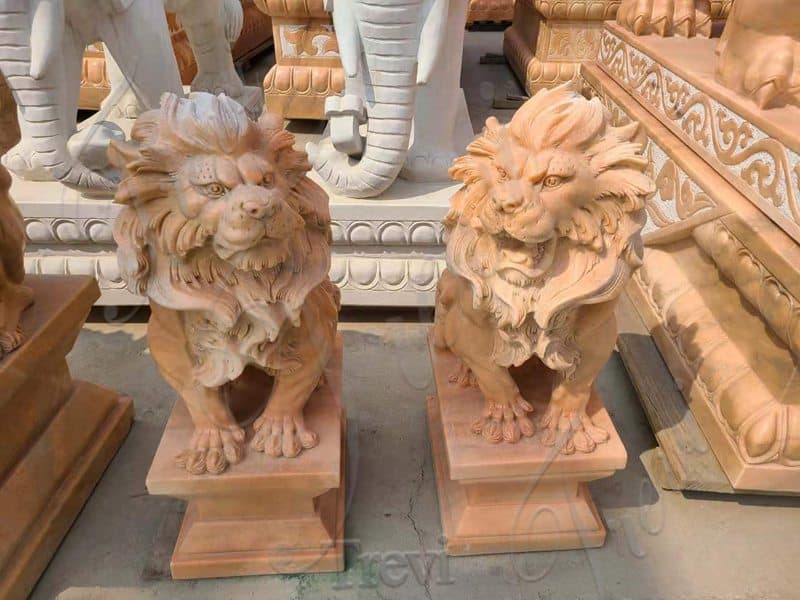 Eventually, you would see a lion sculpture carved according to the characteristics of marble. Of course, high-quality marble could better reflect the characteristics of the lion. Especially the lion's hair is very elegant. This is what only natural high-quality marble could show. Therefore, the lion as a whole is so spectacular and delicate.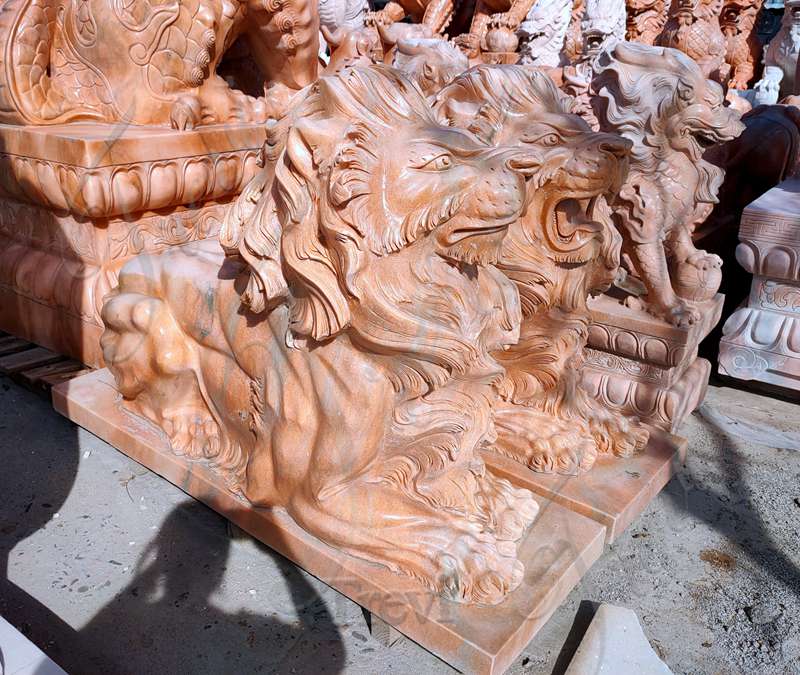 Strong Packaging and Safe Shipping
Such a huge marble lion packaging is very important. First of all, our factory has a professional packaging department. They would evaluate the sculpture as a whole. Next, start to choose packaging materials that do not have specifications. First, they wrap a soft foam bag on the surface of the sculpture. Secondly, a wooden box after 3cm would be fixed on the outside of the sculpture. This box is very strong. Therefore, this packaging method could ensure that the marble lion would not be shaken and damaged during transportation.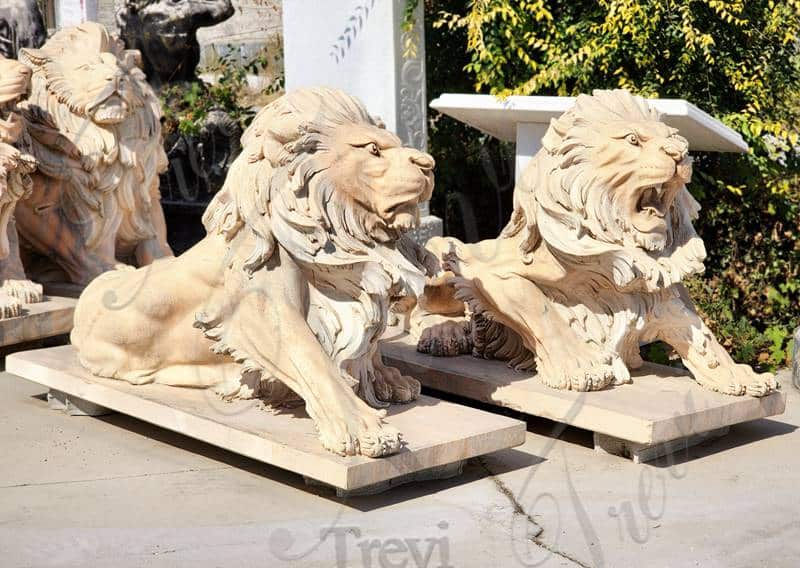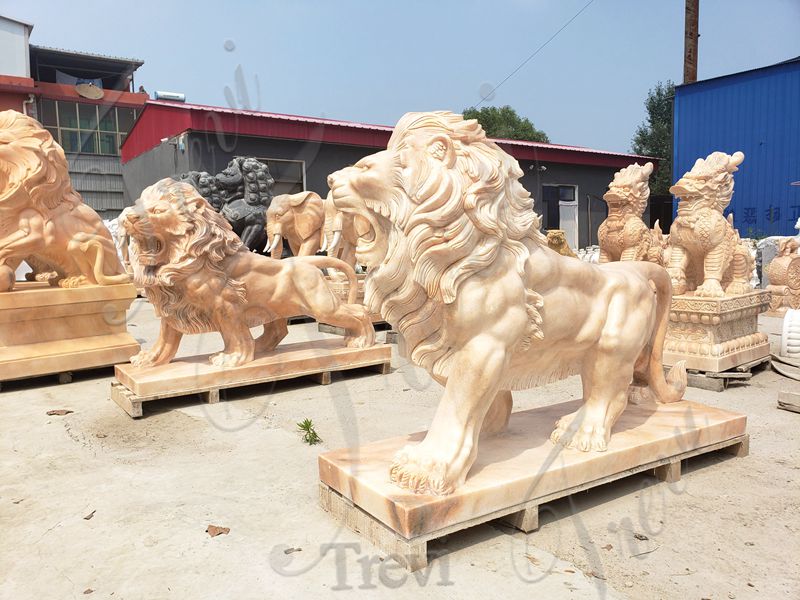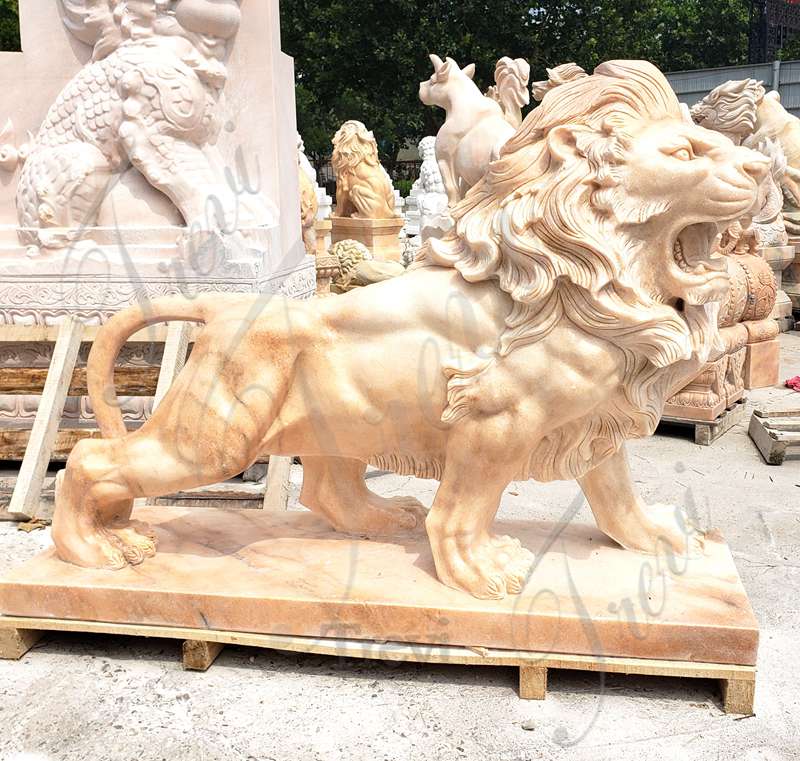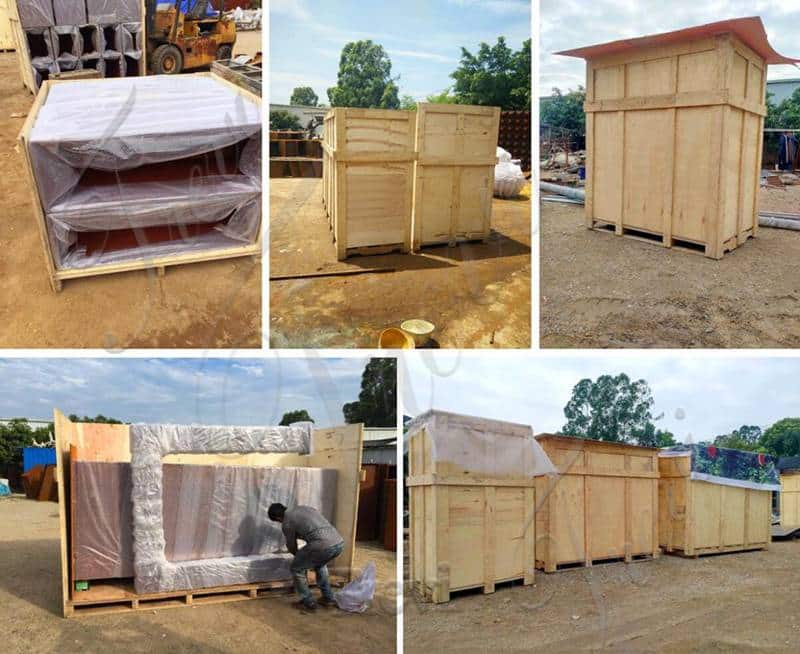 If you want a ferocious large lion sculpture please feel free to contact us. Trevi would provide you with 24/7 service and you could click on our chat box to have a direct conversation. Of course, you could email us for pricing and sculpture details.