About This Marble Lion Statue:
The statue for sale shows us an image of a vivid life-size lion. We could see that this is a marble lion with sharp teeth. There is flowing hair on its head. Although it sits there quietly, it gives a feeling of contempt for everything. We all know that the lion is the king of beasts, it symbolizes power, status, and wisdom. So most people all over the world like lions. Trevi made this marble lion statue for sale with A-grade natural marble, which has strong wear resistance, so it could have a long service life.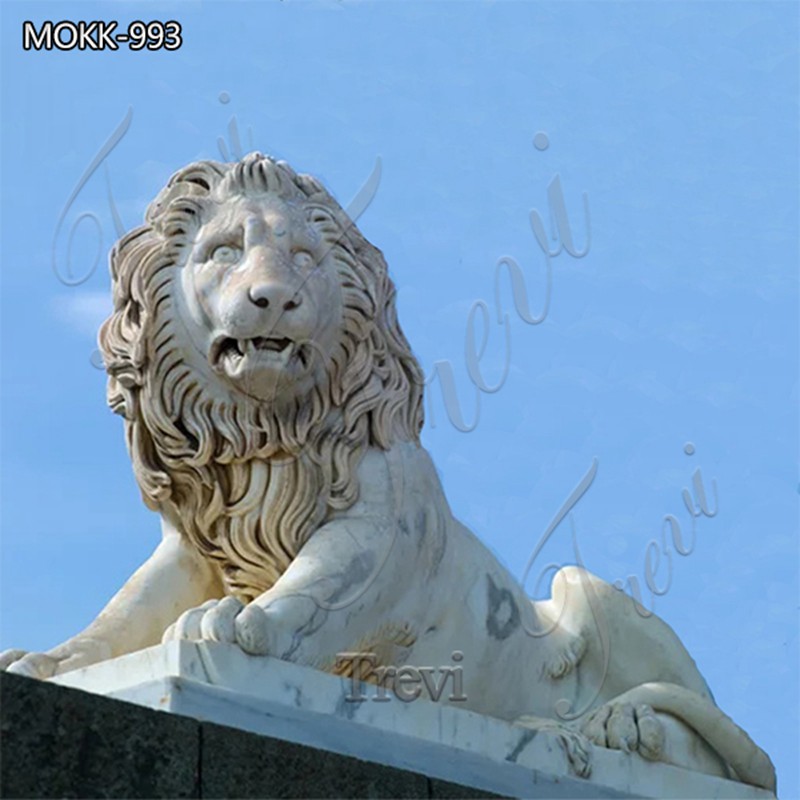 Amazingly Detailed Carving:
Trevi's marble lion statues are entirely hand-carved. The superb carving skills of the top craftsmen make this marble lion statue very realistic. Our masters are especially good at handling the details of the sculpture. We could see that the lion's fierce eyes, sharp teeth, and layers of hair have been perfectly carved by the sculptors. Such realistic marble lion statues would be quite suitable home decorations.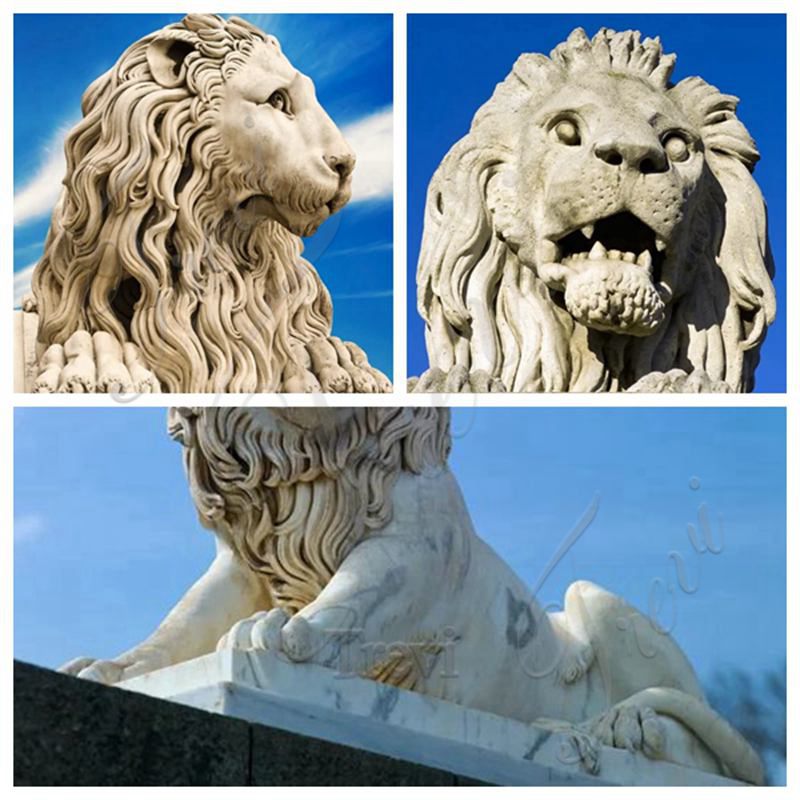 Diverse Marble Lion Sculptures:
As a sculpture factory with decades of production experience, we have many types of marble lions. There are family lion statues, lion statues with wings, lion statues with a fish body and lion head, etc. Of course, we also provide customized services for marble lion statues. Customers could choose the size, material, style, etc. according to their own preferences. The top designers in the Trevi factory would help you design it perfectly.
Strong Packaging:
Trevi pays particular attention to the packaging of the product. We would pack marble statues in strong wooden crates. These wooden crates provide excellent external protection. Besides, we would wrap the surface of the lion statue with thick soft foams to prevent damage caused by shaking during transportation. These sturdy packages ensure that your order arrives at your home in perfect condition.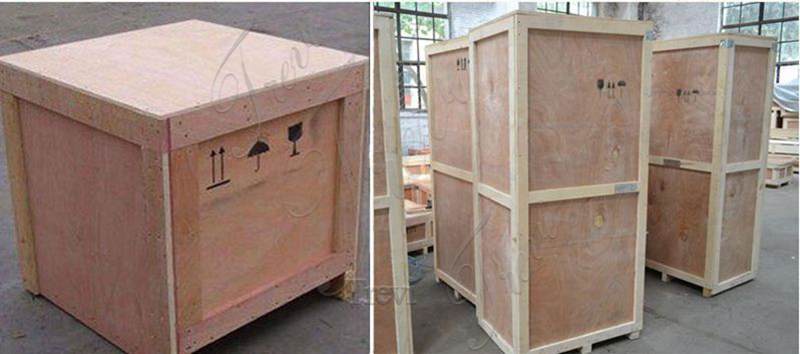 Trevi could also offer customers a relatively cheap price. So, if you are fond of our life-size marble lion statues for sale, please contact us soon.