Marble Fireplace Mantel Description:
Trevi factory marble fireplace mantel belongs to the style of the Regent period. Its overall shape is simple and very classic. And there are many lines on the legs of the fireplace. These lines constitute a regular decorative style. It is an exquisite fireplace selection that you couldn't miss.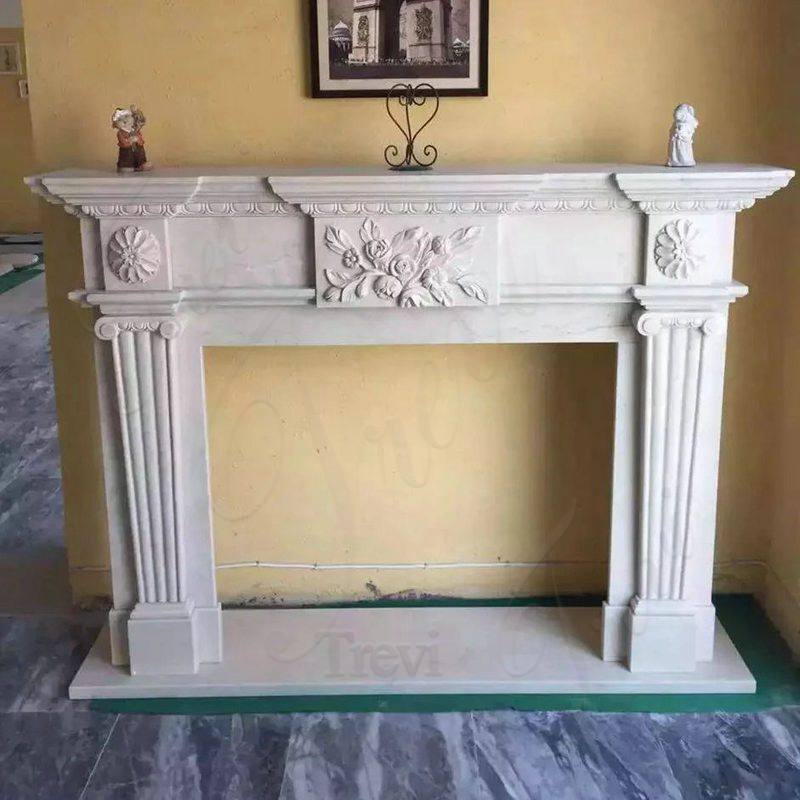 Deep Carving Technology:
The artists of the Trevi factory inherited traditional Chinese stone carving skills while incorporating modern creative sculpture techniques. They continue to research deep carving techniques and develop the latest and best-selling fireplace decoration shapes. Trevi factory has provided many satisfied and exquisite marble fireplace mantels for our customers.
High-Quality Natural Marble:
Trevi factory has a work team with rich experience in selecting marble, we always choose high-quality natural marble. More importantly, the Trevi factory has its own stable source and supply chain of stone materials. Therefore, we absolutely guarantee the use of high-quality marble raw materials.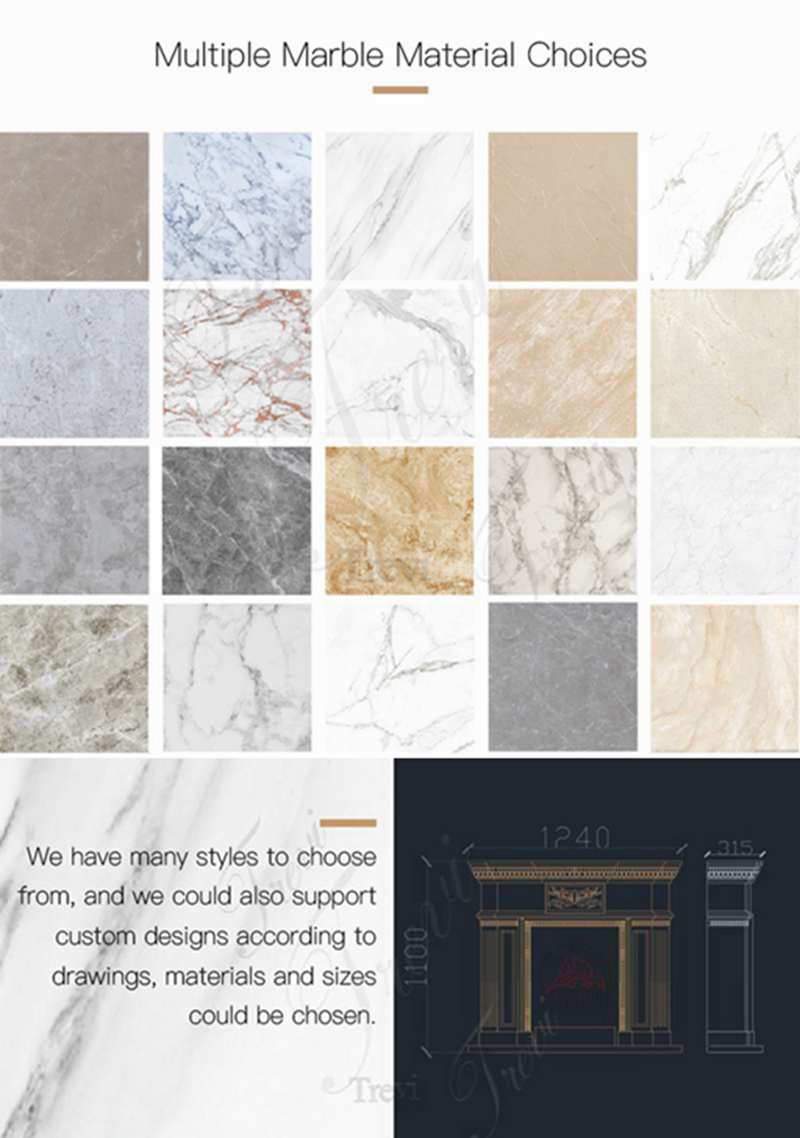 Why Choose Trevi Factory?
Founded in 1983, Trevi factory is a company integrating factories, sales, and transportation. We are located in Quyang, Hebei, China, which is famous for its stone carvings. Trevi factory adheres to the management principle of "quality first, service first".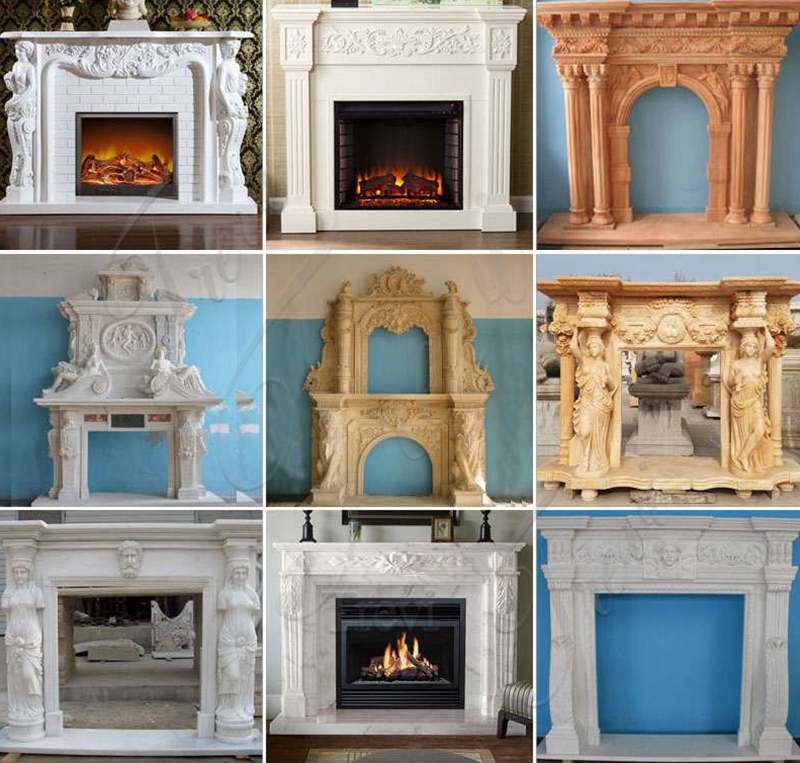 Exquisite Type of Fireplace:
Trevi factory has a lot of exquisite marble fireplace mantels and they are all carved. You could place an order immediately and get the fireplace you want in the fastest time. Trevi factory has a huge fireplace spot exhibition hall. And we have many kinds of fireplaces, such as French, Georgian, Victorian marble fireplaces, and so on. And Trevi factory has many agents from all over the world, and they often buy our fireplaces in large quantities and sell them in their own countries. You are welcome to visit our factory.
If you need any style of the marble fireplace mantel, please contact us immediately, we are ready to provide you with the best service at any time.