If you are looking for a way to bring a soothing ambiance to your home or business, then a large modern beige marble garden fountain is the perfect choice. The sound of water has long been considered calming, like a babbling brook or a gentle wave. Create instant harmony in your home or workplace with our decorative natural marble fountains.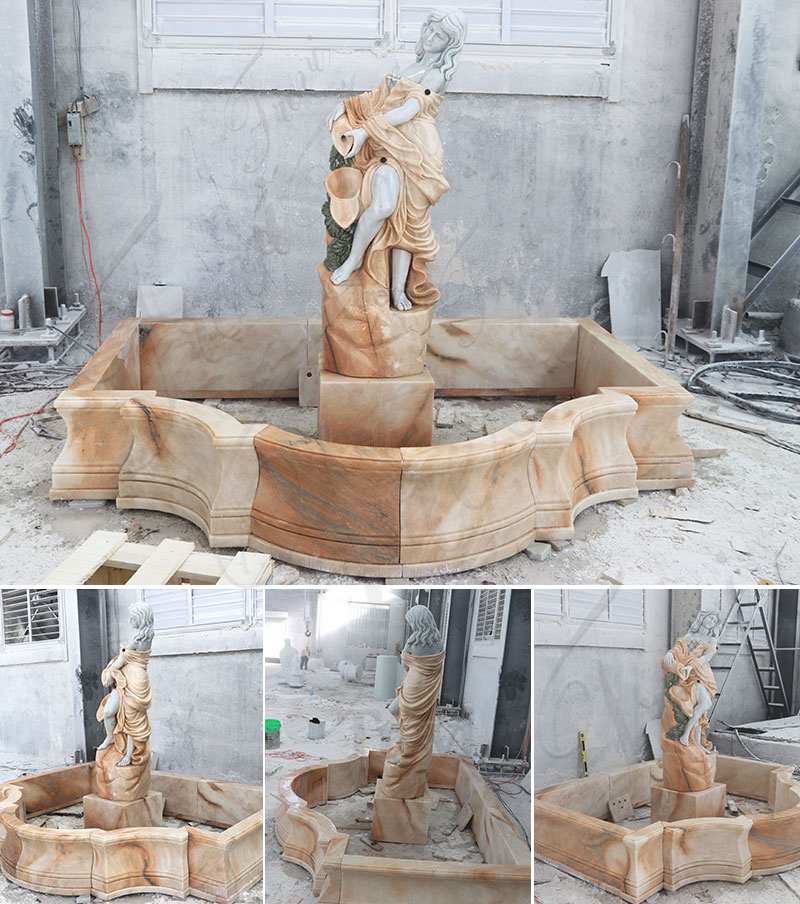 Advantages of this marble fountain:
This is a beautiful large outdoor marble fountain. It is made of natural marble. We use the highest quality marble, carefully selected and cut by our workers. It consists of two parts, including a large sink and a statue of a woman who is pouring water. The outdoor fountain, hand-carved by our experienced marble carvers, is simply breathtaking. It's also a testament to our team's artistic pursuits.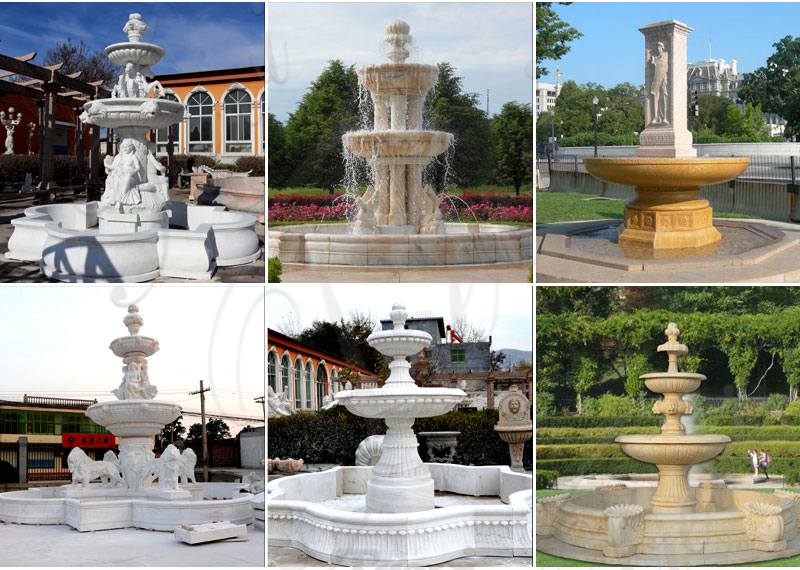 Marble Woman Fountain Detail:
The marble material we use is a natural quality material that is perfect for garden fountains. We can customize different types of fountains for you. Whether it's a simple single layer or multiple layers, or even a carved figure or animal, we can customize it for you. At the same time, we will provide you with professional answers and services when choosing a water pump. Whether it's lift, power or flow, we can resolve it through communication.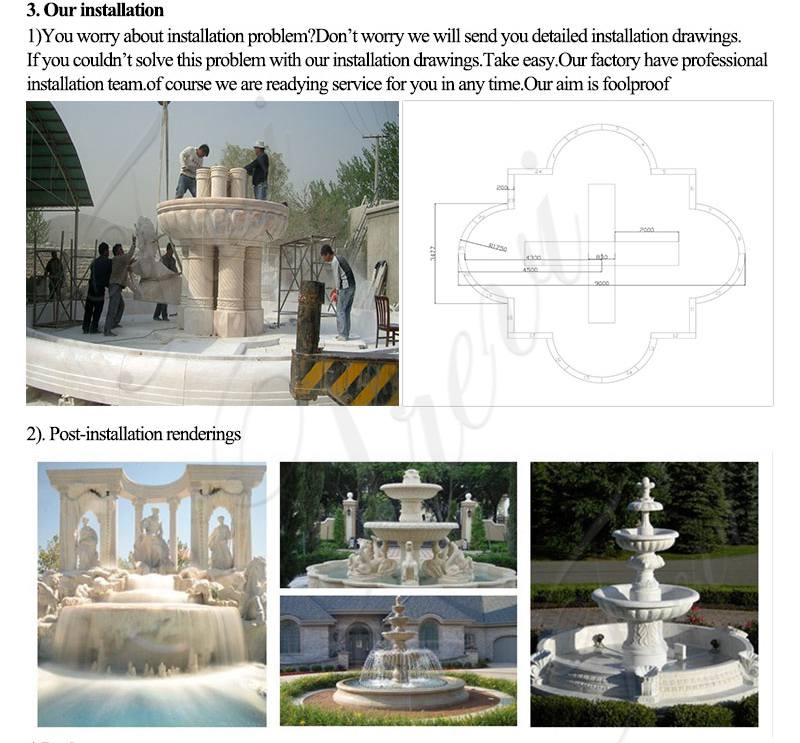 We offer full insurance coverage for our clients. The packaging is made of three-centimeter wooden boards and the packaging is also wrapped in soft cotton to prevent the product from breaking. You can purchase these marble fountains with confidence that installation is very simple. You can also hire a professional installation team to complete the installation. If you want to do it yourself, we can provide step-by-step instructions on how to install a marble fountain. If you need it, we can provide a steady pump for your marble fountain to control the water flow you want.