Famous Ancient Greek Goddess Venus Statue Detail
The Venus statue for Sale from Trevi Art is an ancient Greek statue and one of the most famous works of ancient Greek statue. The Famous Ancient Greek Goddess Venus Sculpture is thought to be the work of Alexandros of Antioch from an inscription on its plinth. Created sometime between 130 and 100 BC, It is believed to depict Aphrodite, the Greek goddess of love and beauty.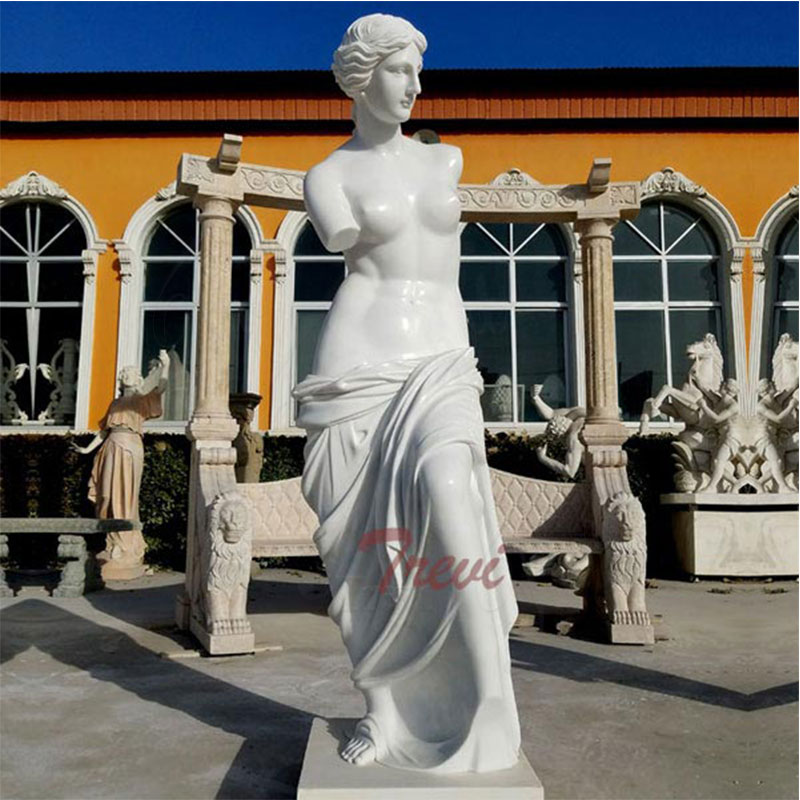 Aphrodite is a goddess of love and beauty in ancient Greek mythology. She was born in the sea and has pure white skin. She is a blond beauty who has the perfect figure and appearance of ancient Greek women, symbolizing the beauty of love and women, is considered to be the highest symbol of female physical beauty, a mixture of elegance and fascination.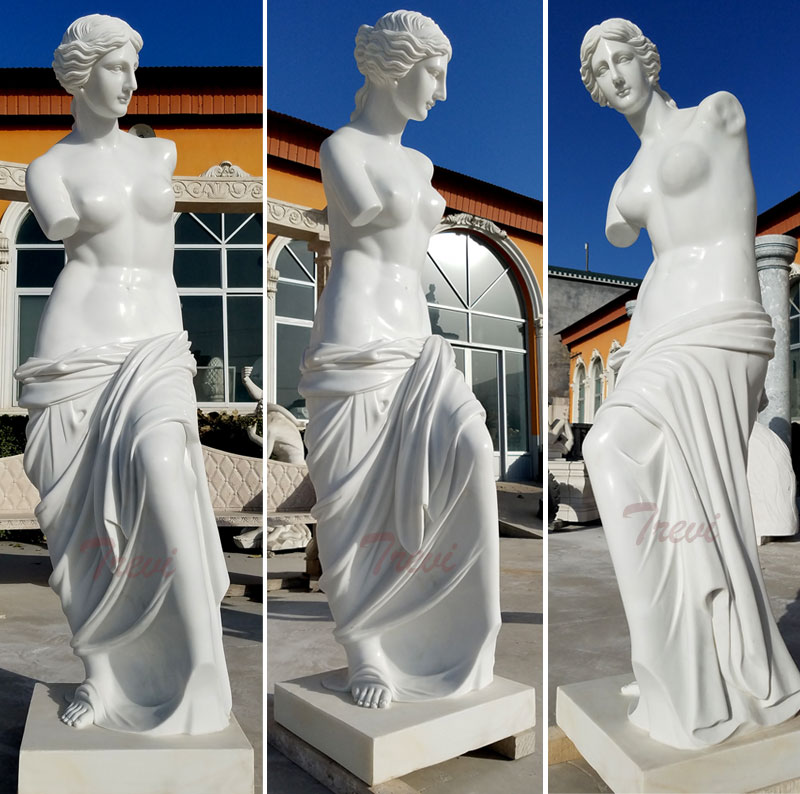 The Venus statue for sale from Trevi Art shows the goddess Venus with dignified beauty, rich skin, beautiful oval face, Greek straight nose, flat forehead and plump chin. Her beautiful calm face which showing the ideological tradition of Greek sculpture art. Her slightly twisted posture makes the semi-naked body form a very harmonious and graceful spiral ascending posture, full of musical rhythm, full of great artistic charm.
Our Company
Trevi Art is one professional marble carving factory in the north of China. In Trevi Art, we are committed to providing you are pieces one can possibly imagine with hundreds of years of combined stone carving and sculpture experience. Our product offering includes statues, fireplace, architectural elements, garden gazebos, fountains, antique stone products and other garden features. We strive for the ultimate customer service and ensure the consulting and purchasing experience of every customer a pleasing one.