Product Introduction:
This statue shows us the beautiful and sexy Roman goddess Ceres. We could see that Ceres has short curly hair and a sexy body, holding crops in her hands. In ancient Roman religion, Ceres was the goddess of agriculture, grains, fertility, and motherhood. Ceres is the only god among the many agricultural gods in Rome to be included in the Dii Consentes, the Roman equivalent of the twelve Olympus gods in Greek mythology.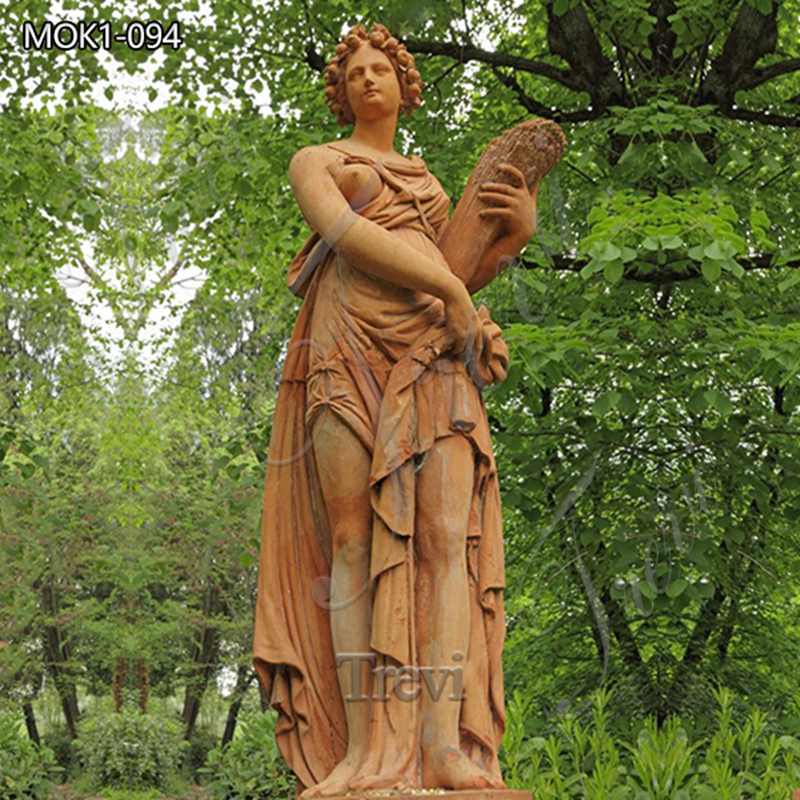 What is It Made of?
The material used to shape this Ceres goddess statue is A-grade natural marble. Natural marble has a certain hardness and flexibility and is very suitable for carving. And the Trevi factory has a wide range of natural marbles of various colors for you to choose from. The statue made of white marble looks noble, the statue made of yellow marble gives a warm feeling, and the statue made of red marble looks bright. In short, the statues made of different colors of marble could give you different aesthetic experiences, you could choose according to your own preferences.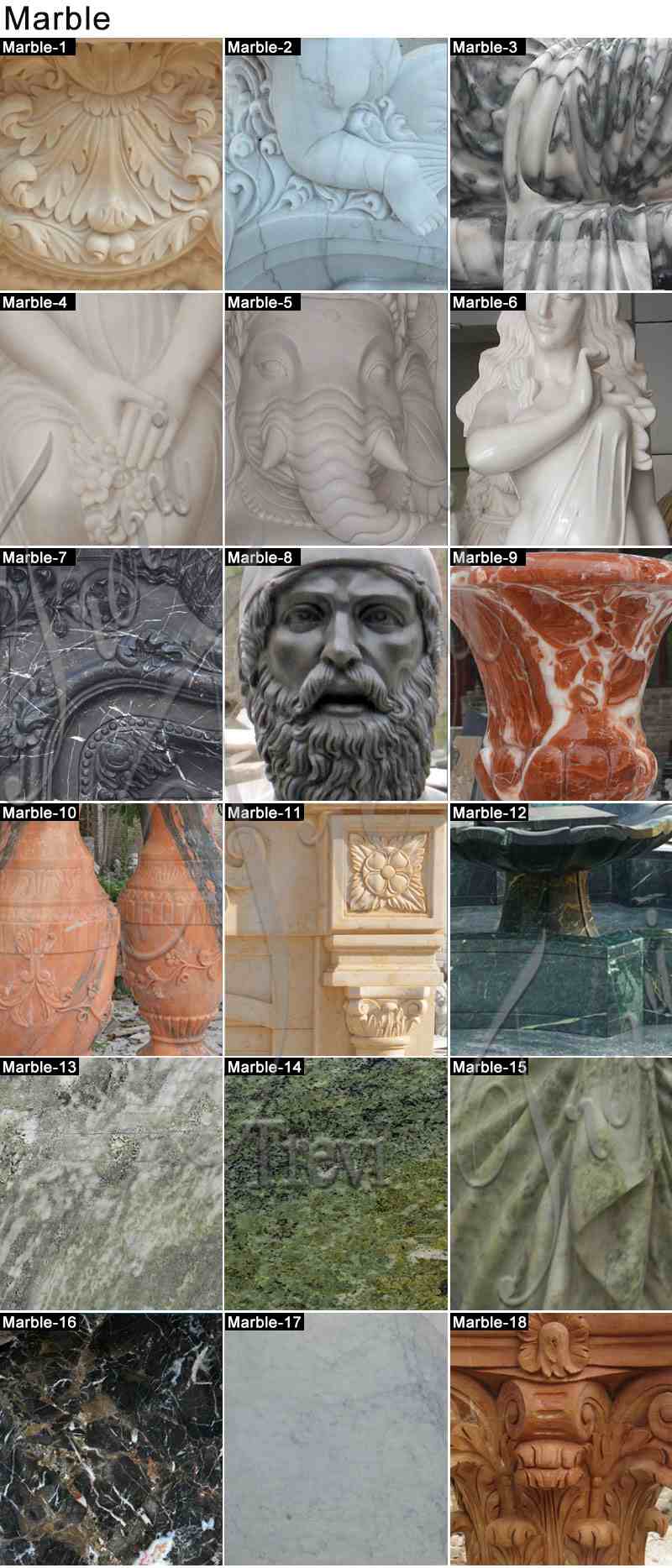 More Options:
As a statue factory that has been producing statues for decades, Trevi has produced various Roman or Greek mythological marble goddess statues for customers. For example, the marble Proserpine statues, the marble Venus statues, the marble Hera statues, marble Bacchus Libera statues, etc. Of course, we also accept a variety of customized services, any character you like, the artisans of the Trevi factory could perfectly restore it.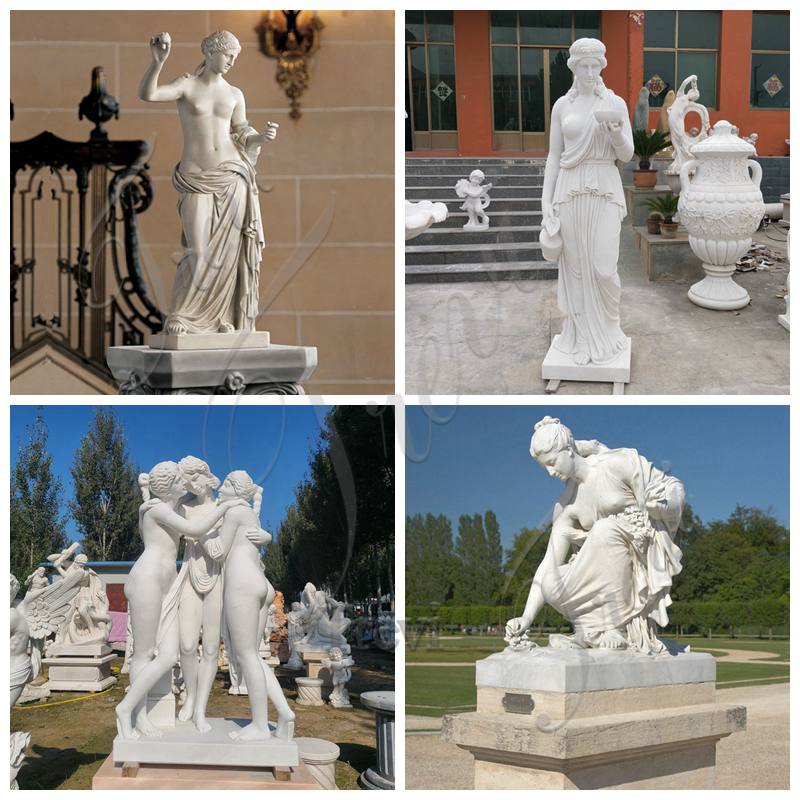 Thoughtful Services:
First of all, customer first, customer satisfaction has always been kept in mind by every staff member of the Trevi factory. From the moment of your inquiry, our sales staff would provide you with one-to-one service. All kinds of questions about statues, they would answer you in detail.
Secondly, in the process of statue production, we would also update the progress of the product in real time for you, so that you could have a sense of participation in the whole process online.
Third, our service to you is always there. Even after a period of time after you have received your satisfactory statue, you could ask our sales staff for professional guidance on statue cleaning and they would still be happy to help you.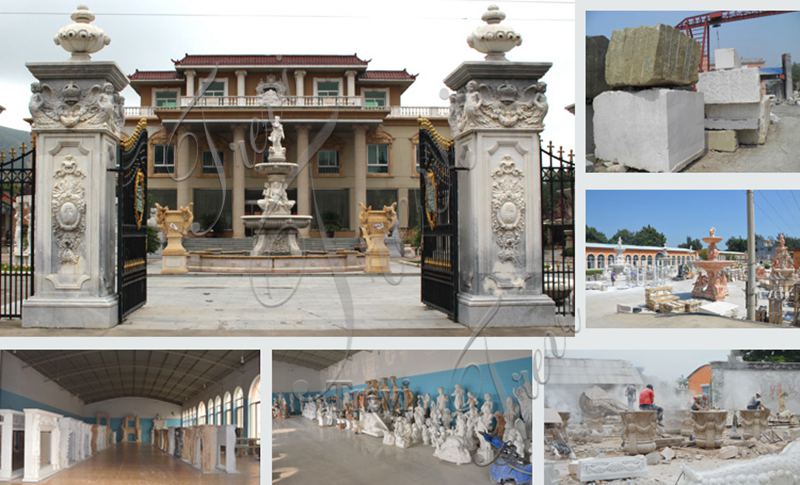 Trevi has been making every statue with heart and serving every customer. If you are interested in our life-size garden statues for sale, please feel free to contact us.