Ugolino and his son were marble sculptures made in Paris in the 1860s by Jean-baptiste Carpeaux. Ugolino and His Sons famous garden marble statue depicts the story of Dante's Ugolino in Hell, and the Earl of 13th century was imprisoned and starved to death with his children.
The Ugolino and His Sons famous garden marble statue describes Carpeaux's career in its details. His work was highly expressive of Dante's Hell's canto xxxiii Ugolino della Gherardesca. In the story, Pisan Earl Ugolino was sentenced to death and was held in the tower jail with his children and grandchildren.
When Carpeaux thought he was eating, he showed Ugolino. This Ugolino and His Sons famous garden marble statue work is a symbol of the romantic style of physical and emotional state. Ugolino looks very far away. His posture ignores four children clinging tightly to his body as if he did not know where they were-the smallest man curled up at his feet and might have died. In the original, Ugolino died for the pain of the child, whether or not he ate the flesh of his children, the reader is not clear, as it did in the sculpture. Ugolino's body, though starving, is well muscled. Its style reflects the Vatican's Laocoön and his son.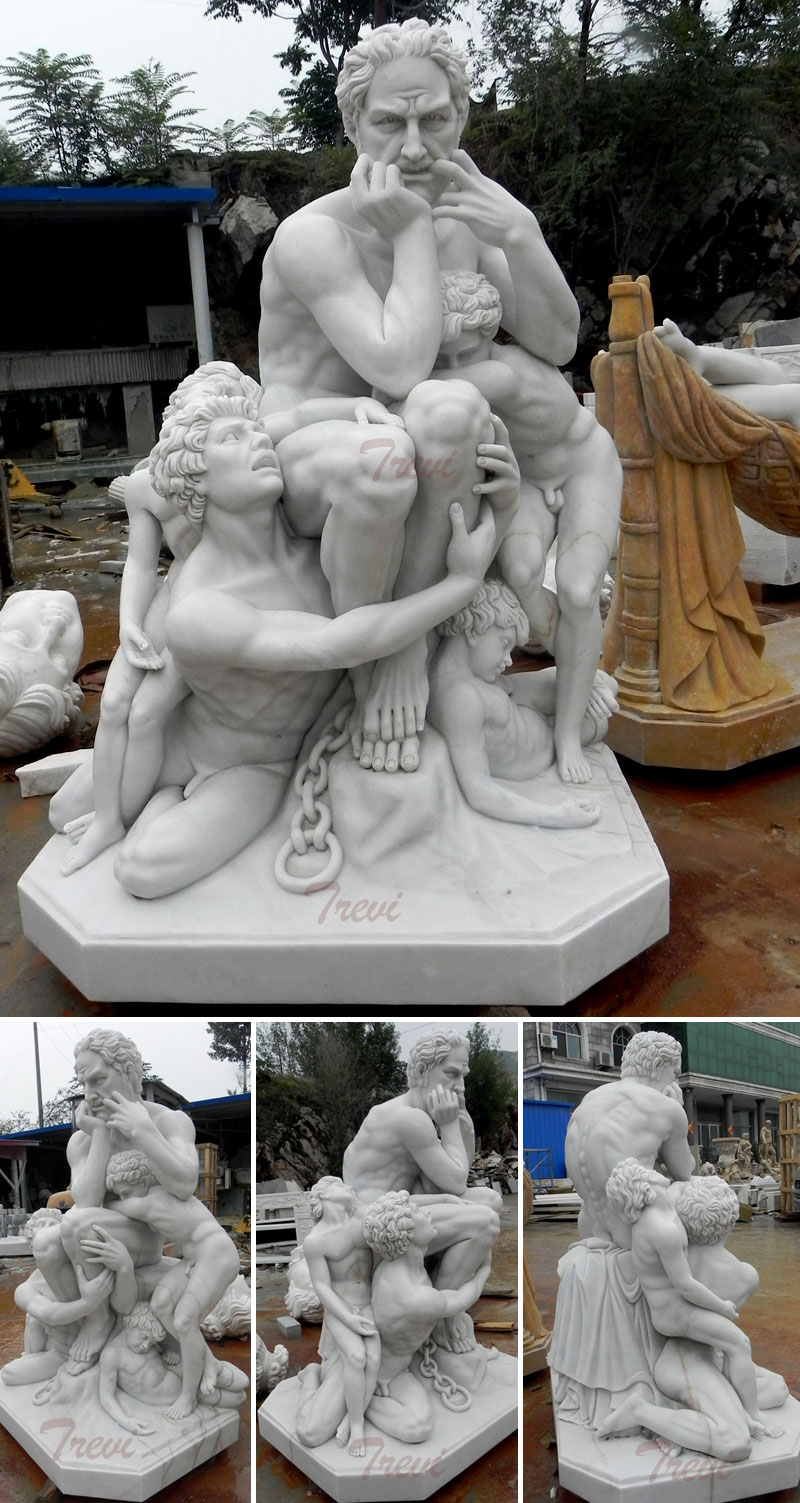 Contact Us
If you have any question about our items, please don't hesitate to contact us by email or through the online chat tool. We would be happy to reply as soon as possible. Look forward to hearing from you!