This marble tiered water lion fountain has a gorgeous design. The fountain sprays water from the top of the spout. The design of this fountain has three tiers. The first tier has four very majestic looking lions. The second tier has four marble statues of women. The third level is the top level. This fountain fits the design of a classical courtyard. We can make this fountain from small to large to the size you want it to be.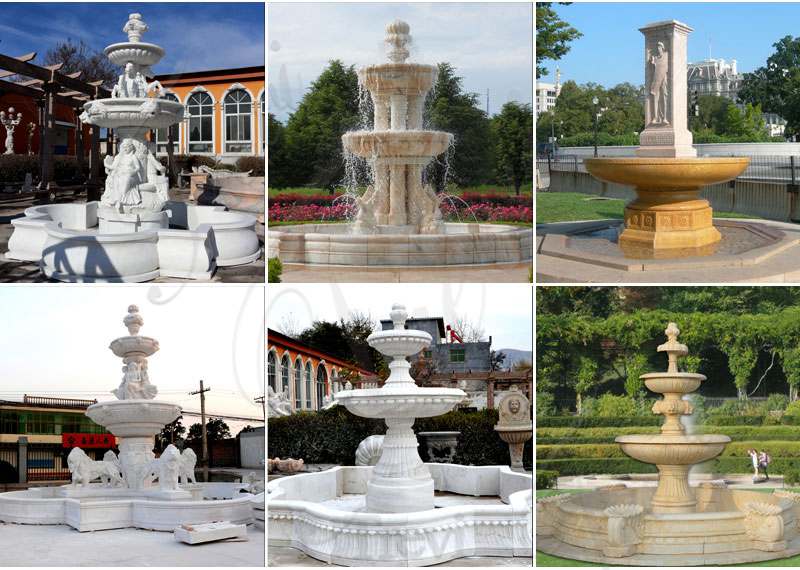 In the past, the marble tiered lion fountain was a luxury that only the rich had. But in modern times, anyone can have his or her own fountain. Today's advanced manufacturing techniques make it affordable for many people to decorate their homes with marble fountains. We use the finest quality marble materials. All materials are carefully selected by our workers to ensure that we are producing a high-quality product.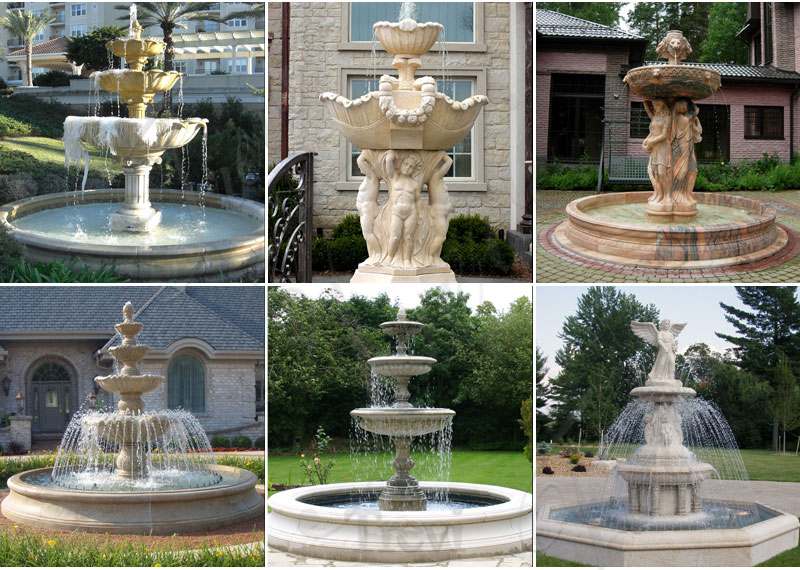 Advantages of tiered marble fountains:
The marble material we use is a natural and high-quality material that is perfect for tiered marble water lion fountains. We can customize different types of fountains for you. Whether it's a simple single or multi-tiered one, or even a carved figure or animal, we can customize it for you. Also, we will provide you with professional answers and service when it comes to choosing a pump. Whether it's head, power, or flow rate, we can communicate to solve the problem.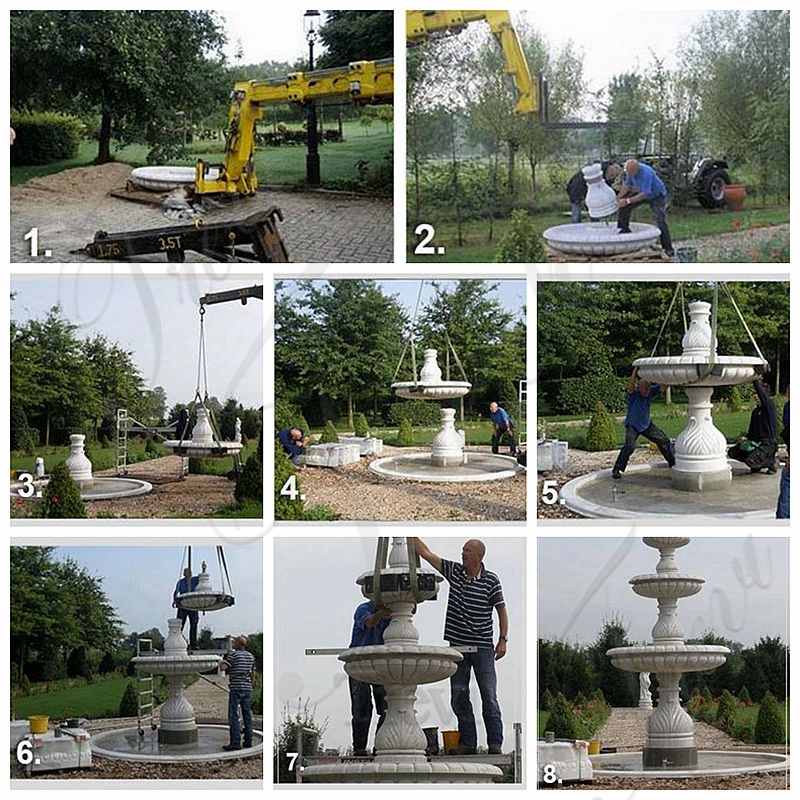 The installation of these tiered modern tiered fountains is very easy. You can also hire a professional installation team to complete the installation. If you want to do it yourself, we can provide step-by-step instructions on how to install the marble fountains. If you require, we can provide your marble fountain with a steady pump to control the flow of water you want.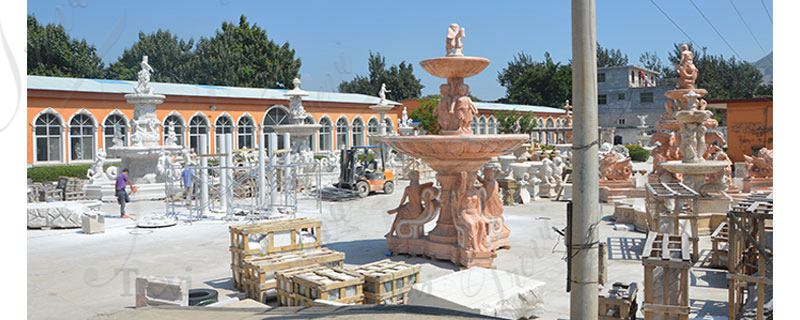 The packaging of the product is made of three-centimeter boards and the package is also wrapped in a soft cotton cloth to prevent damage to the product. You can buy with confidence and use it with peace of mind.