White Marble Patio Water Fountain Introduction
Add a beautiful central decor to your garden or backyard with this White Marble Pineapple Water Fountain, which is made from high-quality white marble, and is one of our star fountains at our factory. The 3 tier pineapple water fountain is an eye-catching beauty in any outdoor environment. Water can be easily arranged along each floor to create a soothing waterfall that creates a tranquil environment. Let you bathe and rest in the garden while enjoying the tranquil sound of running water.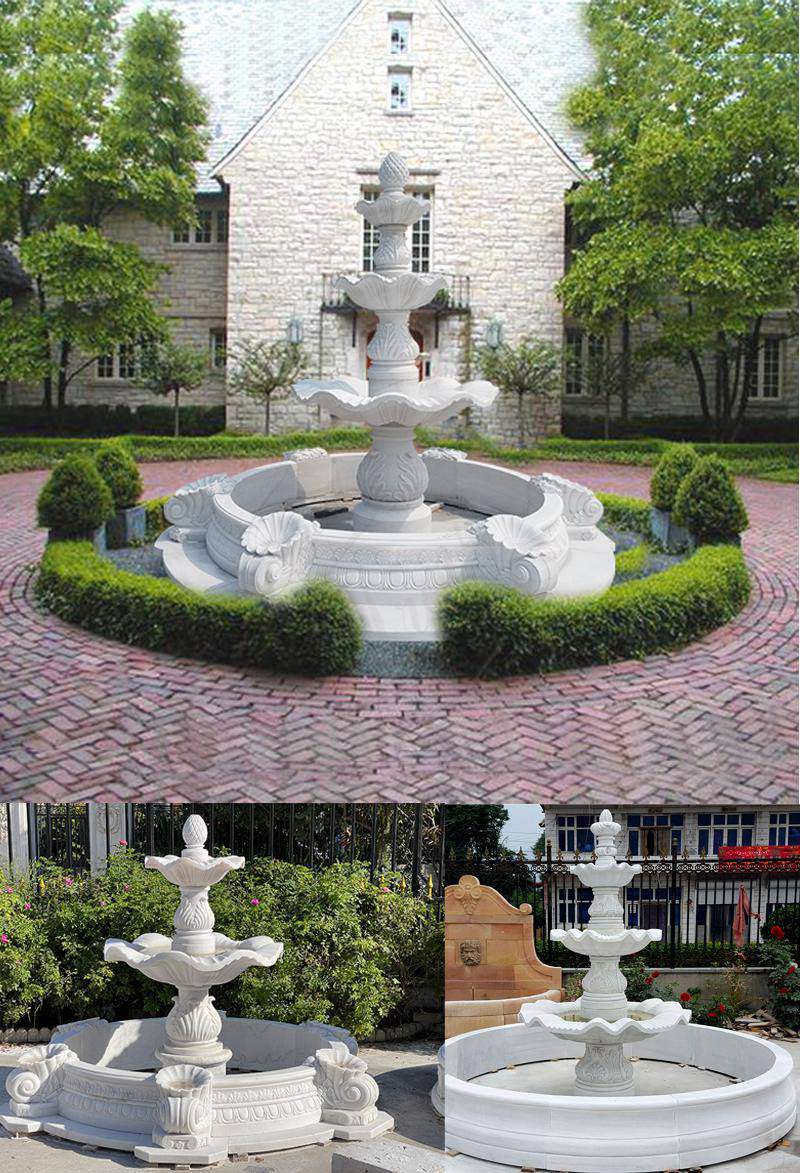 Top Hand-Carving Skills
Our White Marble Tiered Fountains are meticulously hand-carved by skilled artisans who understand the true essence of beauty and quality. Every intricate detail is carved with precision, ensuring that each piece exudes a sense of craftsmanship and artistry. The exquisite craftsmanship and attention to detail are evident in every curve and contour, making this outdoor marble fountain a visual masterpiece.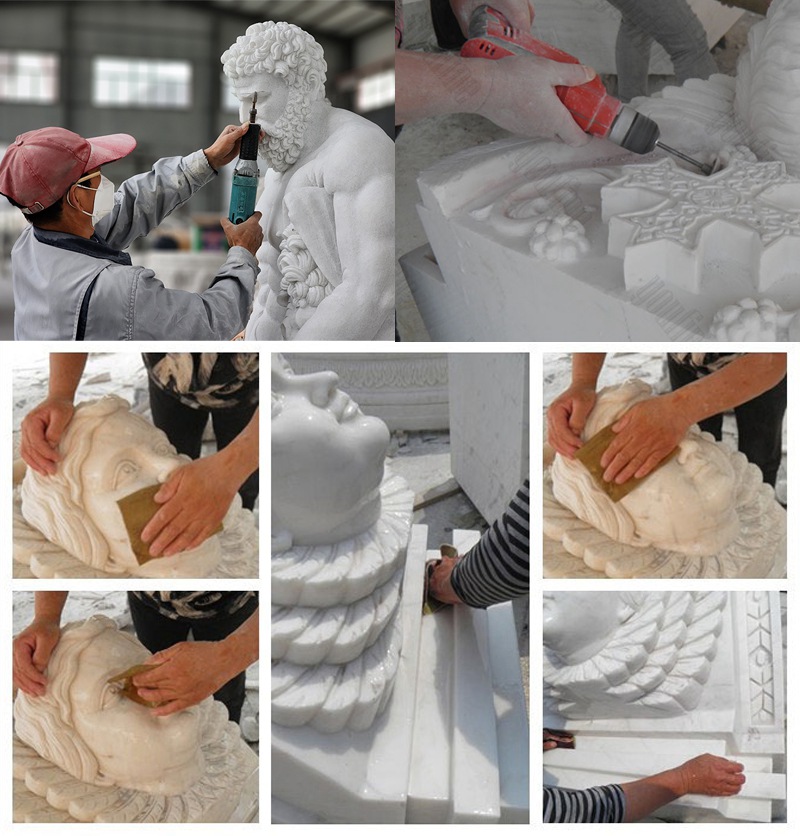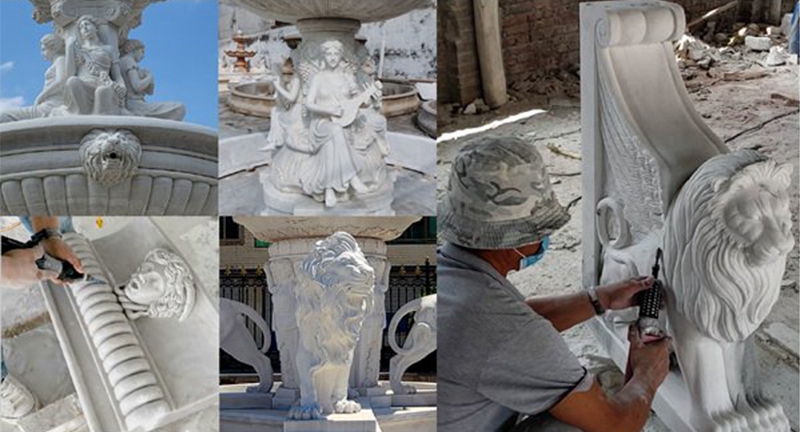 Solid Packaging and Safe Transportation
We understand the importance of ensuring that your fountain arrives in pristine condition. That's why TREVI invests in top-notch packaging materials and techniques to secure your fountain during transportation. Each piece is carefully packaged, padded, and crated to protect it from any potential damage. You can trust that your white marble fountain would be delivered to your doorstep safely and securely.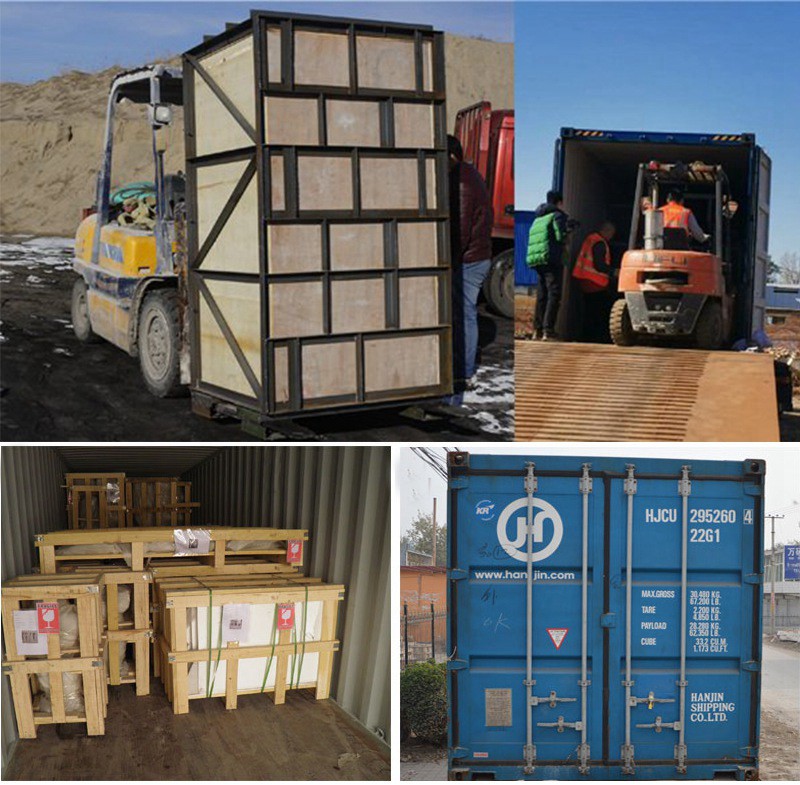 TREVI Provides Installation Support
Setting up a tiered garden fountain is a breeze, even for non-professionals. You don't need to be a skilled plumber to enjoy the beauty of flowing water in your garden. We provide a user manual that offers clear instructions, ensuring a hassle-free installation process. Our team of experts would guide you through the installation process, providing clear instructions and assistance to ensure that your fountain is set up perfectly. We are committed to your satisfaction and are always available to address any queries or concerns you may have.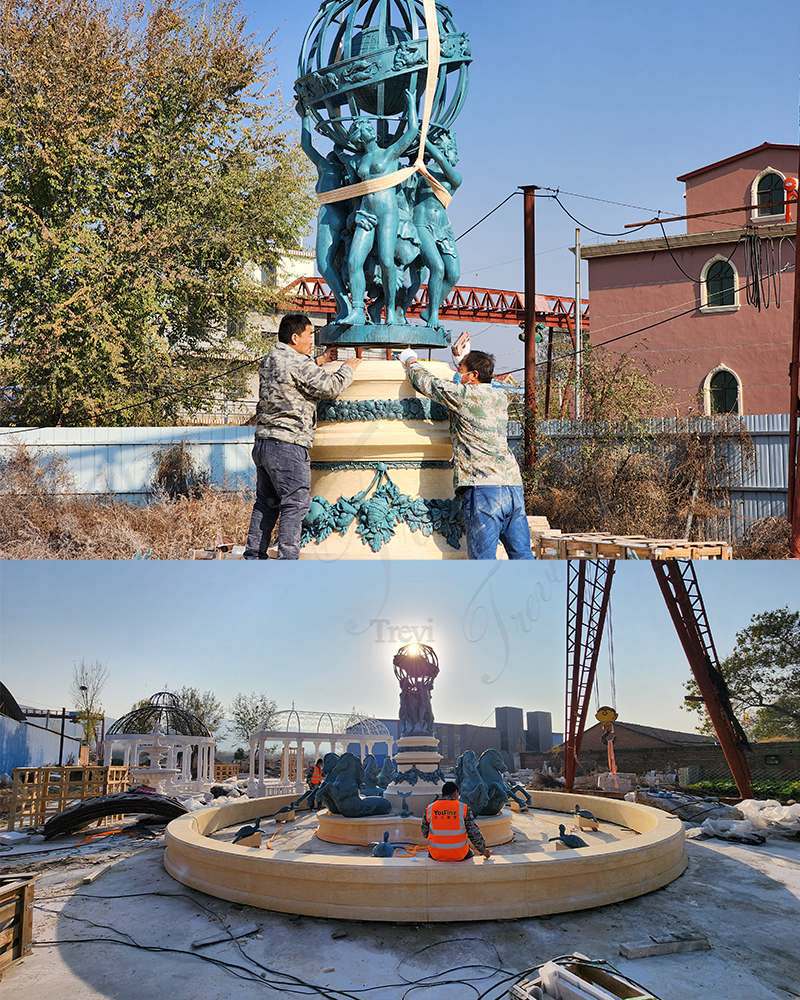 Customize to Your Style
We understand that every individual has unique preferences. That's why we offer customization options, allowing you to personalize your white marble tiered fountain to match your distinctive style and complement your existing outdoor decor.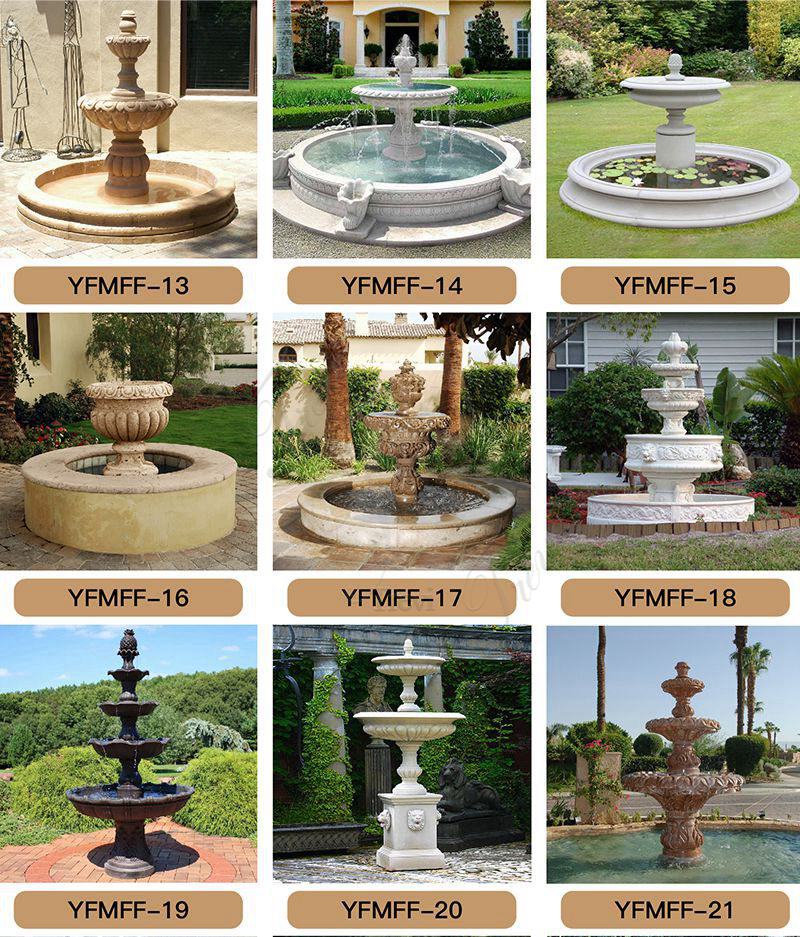 If you have any further inquiries or specific requests, please don't hesitate to reach out. TREVI is here to assist you in finding the perfect marble water fountain for your needs.