Hand Carved Marble Fountain Garden Tired Water Fountain
The hand carved marble fountain Feng Shui ball is a kind of architectural decoration made of stone carving. It can play a good role in decoration and effect. The hand carved marble fountain is beautiful, and there is a certain feng shui effect. In people's eyes, Feng Shui can bring Wealth, the rolling feng shui ball symbolizes the financial resources rolling, so in recent years, the stone feng shui ball has been very popular with people.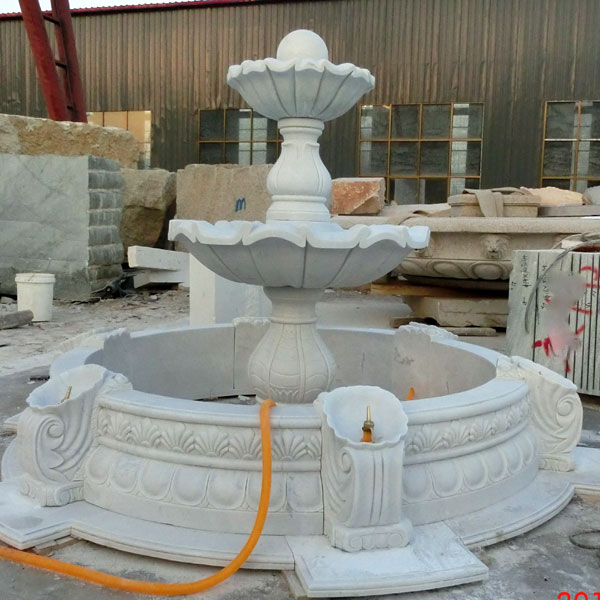 Hand carved marble fountains can be made in a variety of shapes to attract more visitors to play here and relax. Moreover, we can also bring visual enjoyment to all of us. We can imagine that in the bare square, if there is a fountain alone, there is no scenery, it will give people a very monotonous feeling, so now many large parks are inside. They all use stone fountains, and the stone fountains have more patterns, which can bring more enjoyment to people. It will also make the whole city look extraordinarily superior because of the stone fountain in this large park. Therefore, the stone fountain gives people a different feeling and gives people different enjoyment. We all know that in many cities, they are all concerned with the beautification of the city. In many cities, there are many parks with large themes. We will see many kinds of stone fountains, some of which look like stone fountains. Very imposing, some stone fountains are extraordinarily smart and delicate. When we enter this large, theme park, the stone fountains give us a different feeling, let us feel a different artistic atmosphere.