Tiered Marble Water Fountain Introduction
This Tiered Marble Fountain is simple but gorgeous. The design of this fountain is very elegant and in line with the design of a modern courtyard. We could make this marble fountain any size you want according to the customer's requirements. Our marble fountains are the perfect size for any home garden or outdoor park. Elevate your yard's charm and set it apart as a holiday wonderland by selecting this exquisite marble fountain as the centerpiece of your Christmas decorations.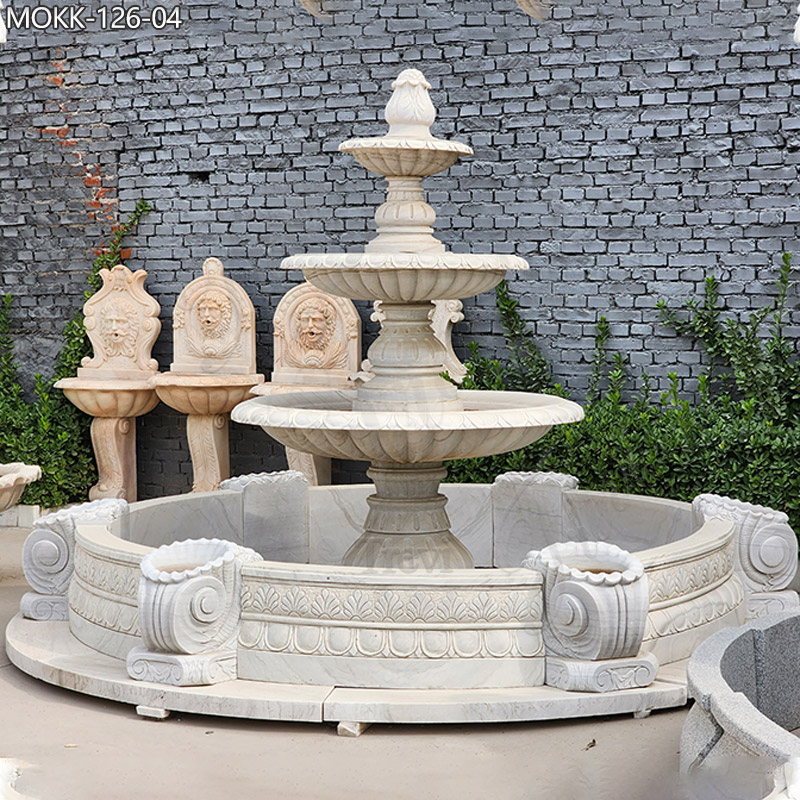 Choose the Material You Want
Our extensive range of marble materials comes in various types and colors, ensuring you find the perfect fit for your vision. These marbles are renowned for their exceptional durability, capable of withstanding even the harshest weather conditions. Count on Trevi Factory's expertise to bring the fountain of your dreams to life, tailored to your exact specifications.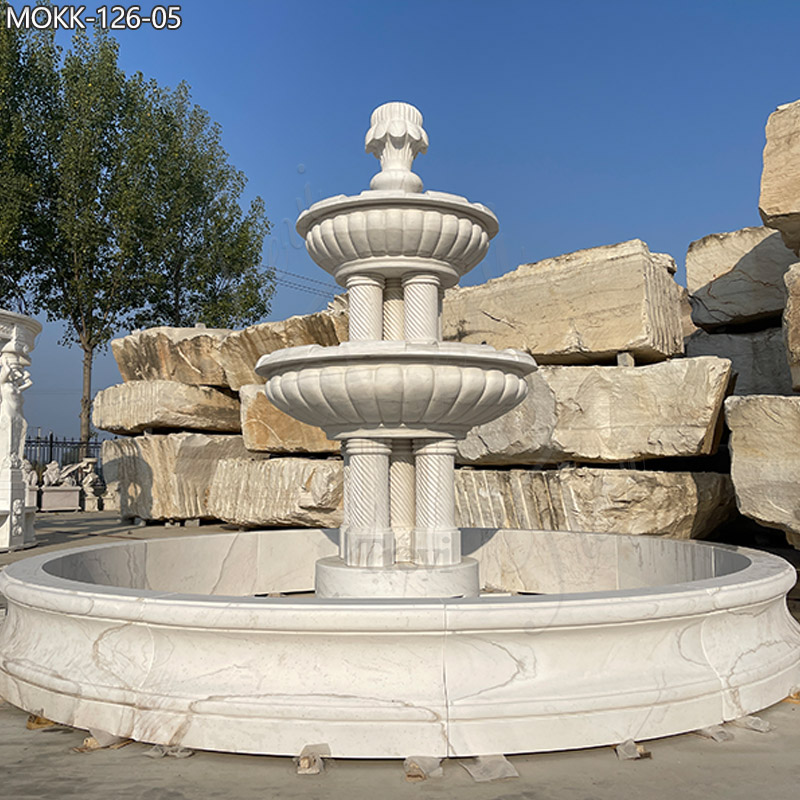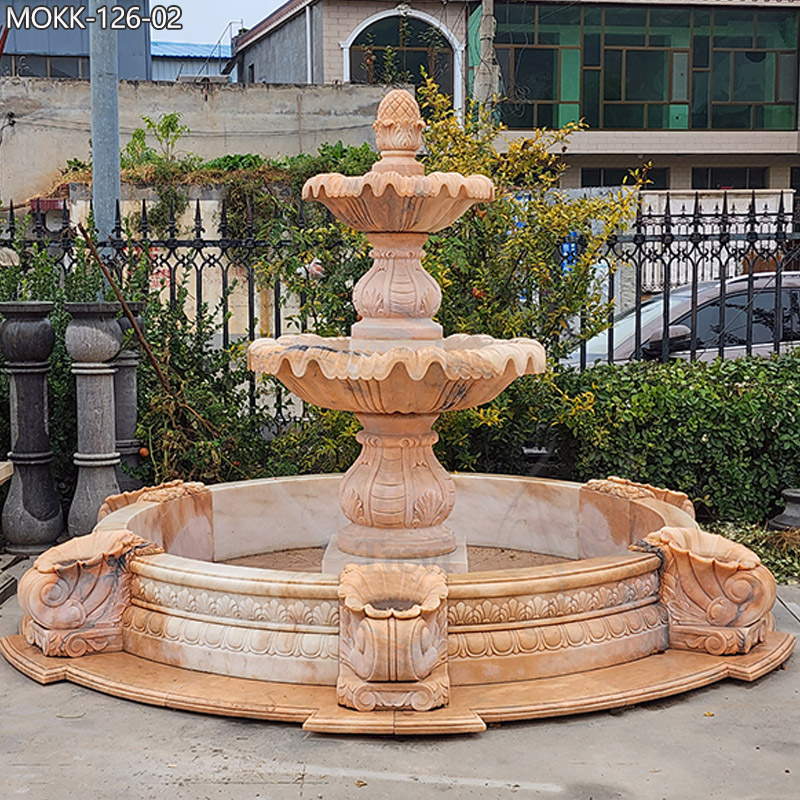 Installation Support
Trevi is committed to providing valuable installation support to our customers. As part of this commitment, we offer detailed installation drawings that are specifically tailored to the design of each fountain. By providing clear and precise instructions, we ensure that our customers can easily and efficiently install their marble fountains, saving them time and effort. Our goal is to make the installation experience as smooth as possible, allowing our customers to enjoy their fountains without any complications.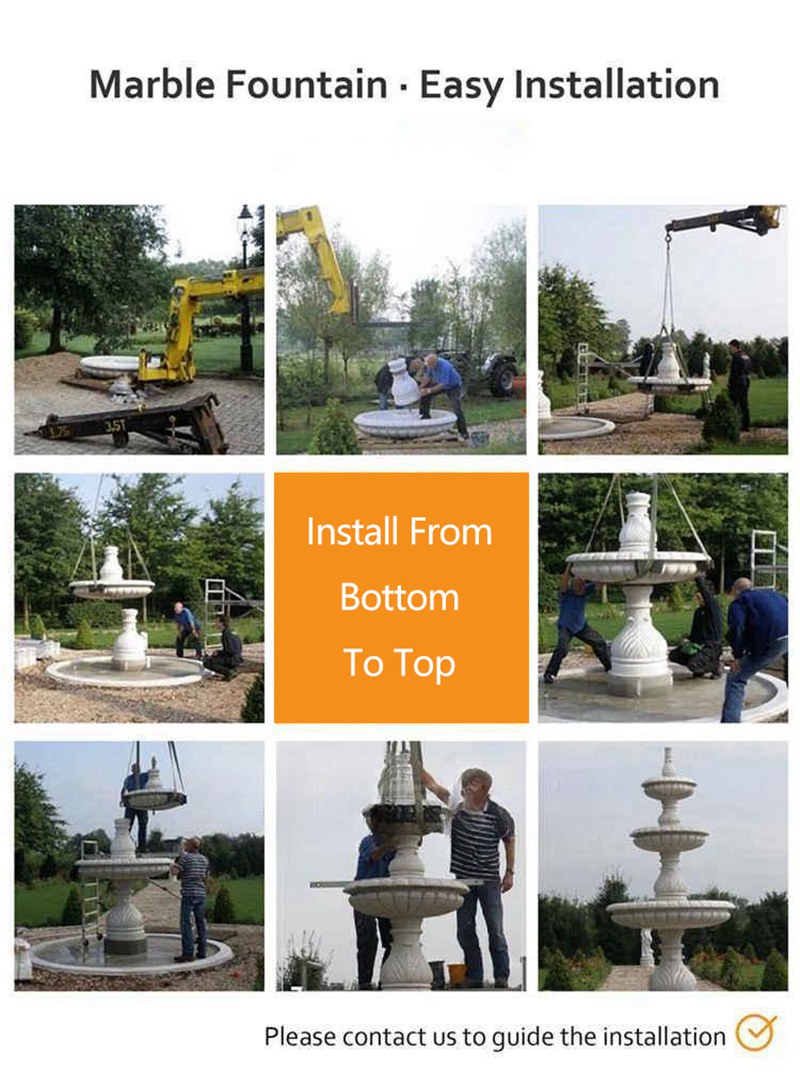 Provide Marble Fountain Customization Services
The marble material we use is a natural quality material that is perfect for outdoor garden fountains. We could customize different types of fountains for you. Whether it's a simple single layer or multiple layers, or even a carved figure or animal, we could customize it for you. At the same time, we would provide you with professional answers and services when choosing a water pump. Whether it's lifted, power, or flow, we could resolve it through communication.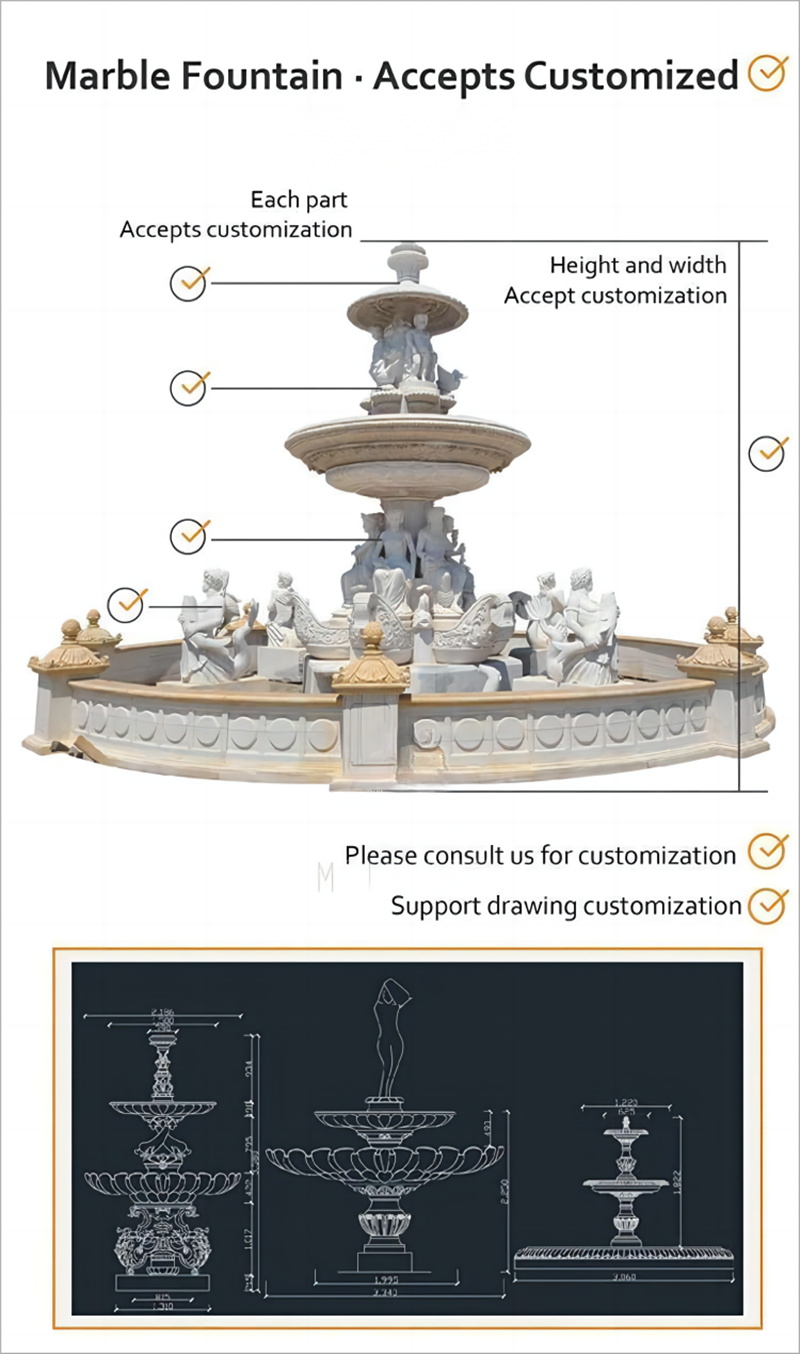 More Tiered Marble Fountain for Sale
Thanksgiving and Christmas are coming soon, We recognize the importance of timely delivery when it comes to our customers' satisfaction. To meet this need, we have a selection of popular fountains that are maintained in stock. This inventory allows us to fulfill orders quickly and expedite shipping, ensuring that our customers can enjoy their chosen fountains without any unnecessary delays.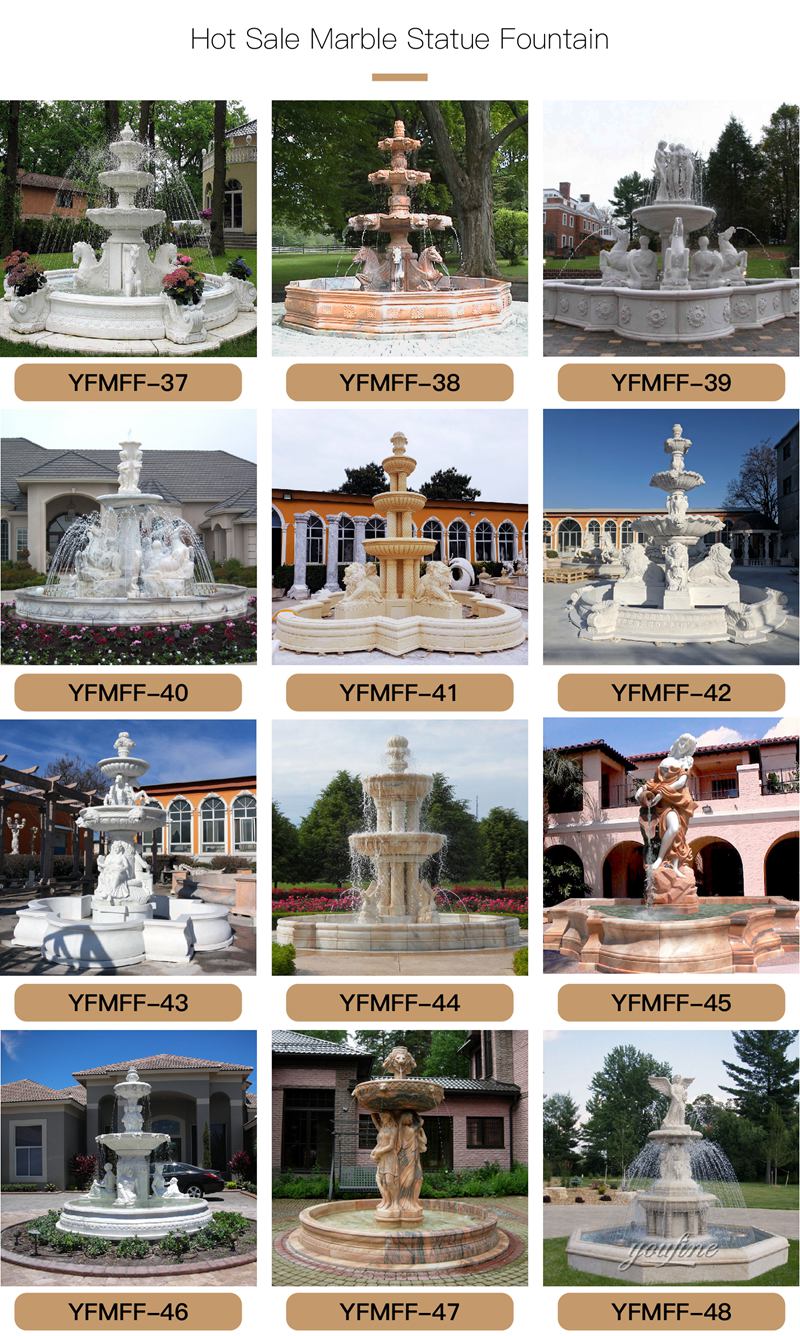 If you have any further inquiries or specific requests, please don't hesitate to reach out. TREVI is here to assist you in finding the perfect marble water fountain for your needs.