White Marble Door Frame Design Detail:
The design of this marble door frame is very beautiful. It is engraved with very beautiful patterns on the pillars of the door frame and the beams of the door frame. These beautiful patterns are also very symmetrical. These exquisite patterns are carefully hand-carved by our professional marble craftsmen. Our craftsmen are engaged in the carving of marble products all the year round, so they have rich experience in carving.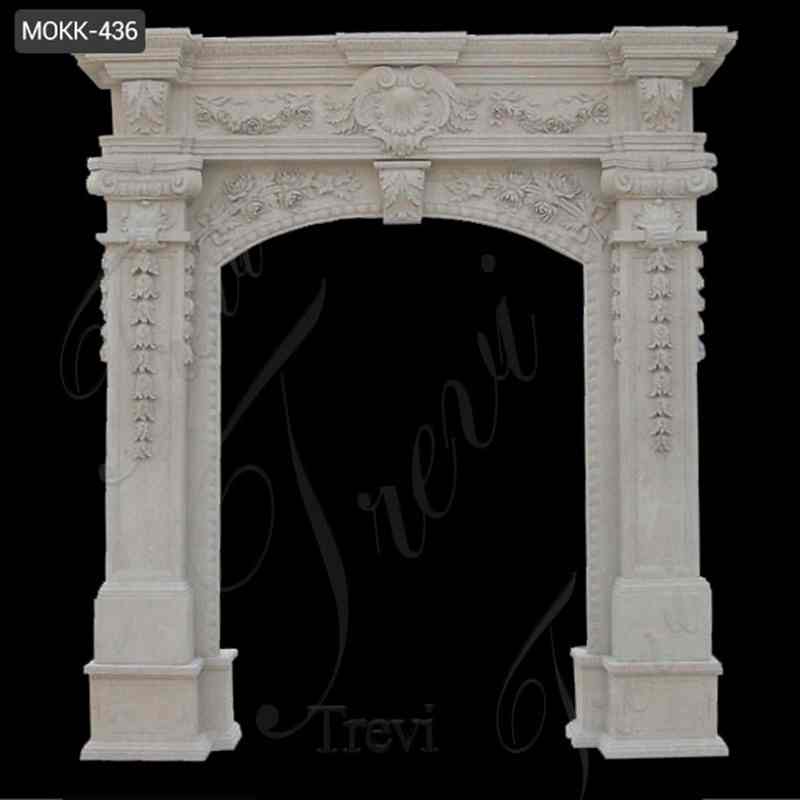 Since the size of the marble door frame design you bought needs to be fully sized, so our staff would first determine the size of the products and other relevant information. At the same time, we would also determine the marble materials you need for you. We have professional marble craftsmen, so we could also make the design of the door frame according to your requirements.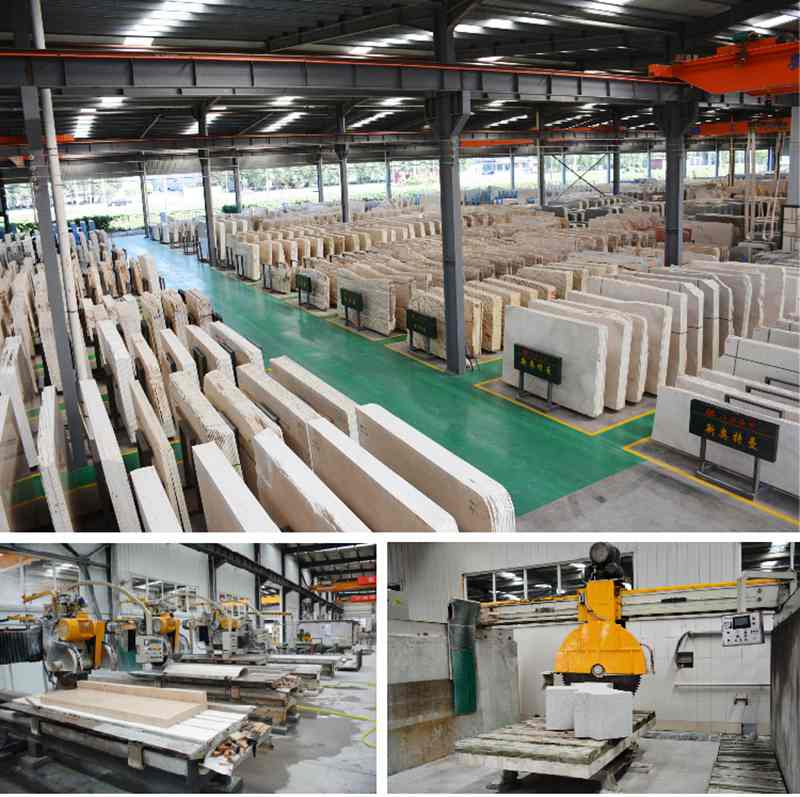 We not only pay attention to the details and quality of the products, but also have perfect after-sales service. If you find the quality problems after receiving the products, please take a photo of the problem immediately, and then contact our staff immediately, we will at first time to solve the after-sales problem for you. In general, our products will not have quality problems. Because we will check the quality of the product after the product is finished and send the photo to the customer for confirmation, we will arrange the delivery after the customer agrees.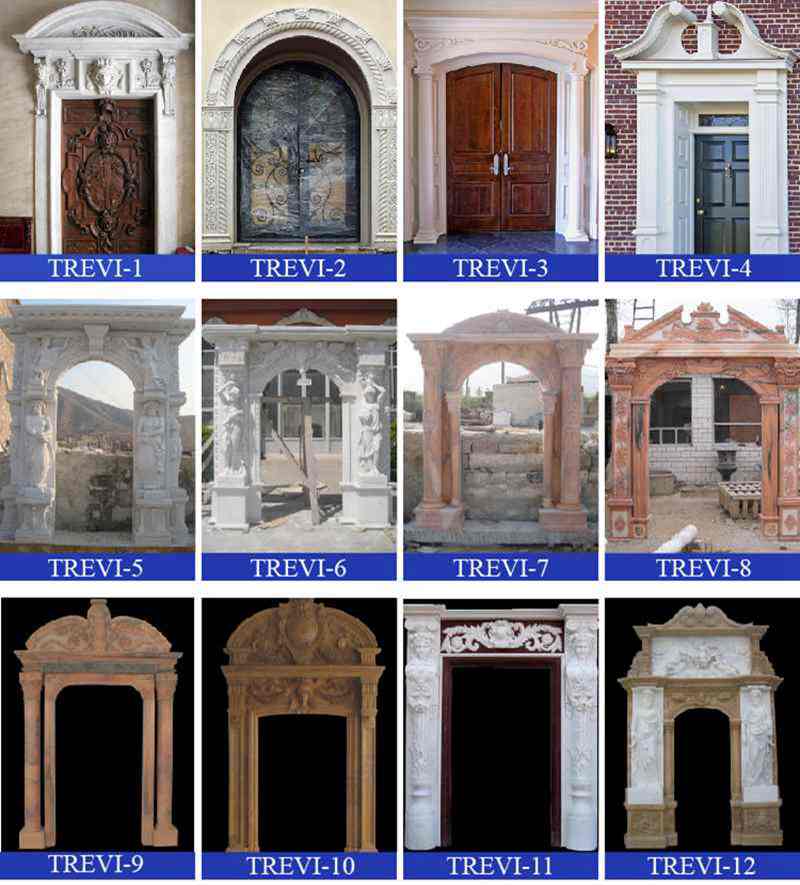 More Designs about Our Marble Architectural Items:
Are you looking for marble architectural items for the renovation of your home, hotel, manor and other public places. Our marble marble door frames and covers, marble window surrounds, marble columns, marble gazebos, marble fountains and other products come in a variety of styles.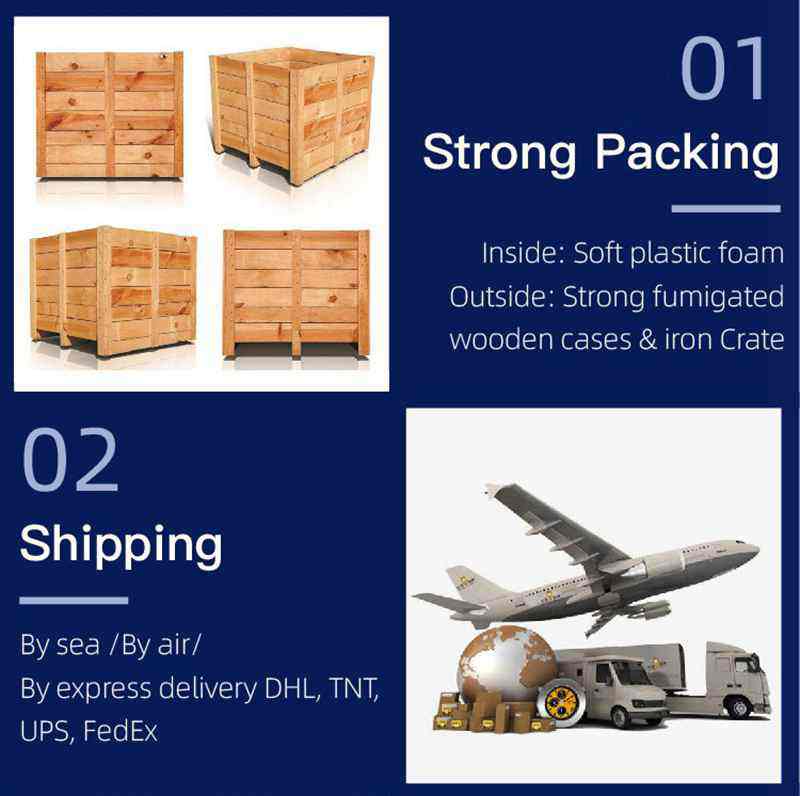 All of our marble products are made from natural and high quality marble raw materials to ensure the quality of the products and could be used outdoors for many years.