A luxurious white marble gazebo is a perfect addition to a garden or yard. Make your garden look more attractive. It can spread joy and enrich your outdoor space. You can add three to four seasons of the year to provide fun for your family's living space and outdoor living. The gazebo is made of natural white marble and is 10 meters long and 2.8 meters high in total. If you are interested in our products, please contact us.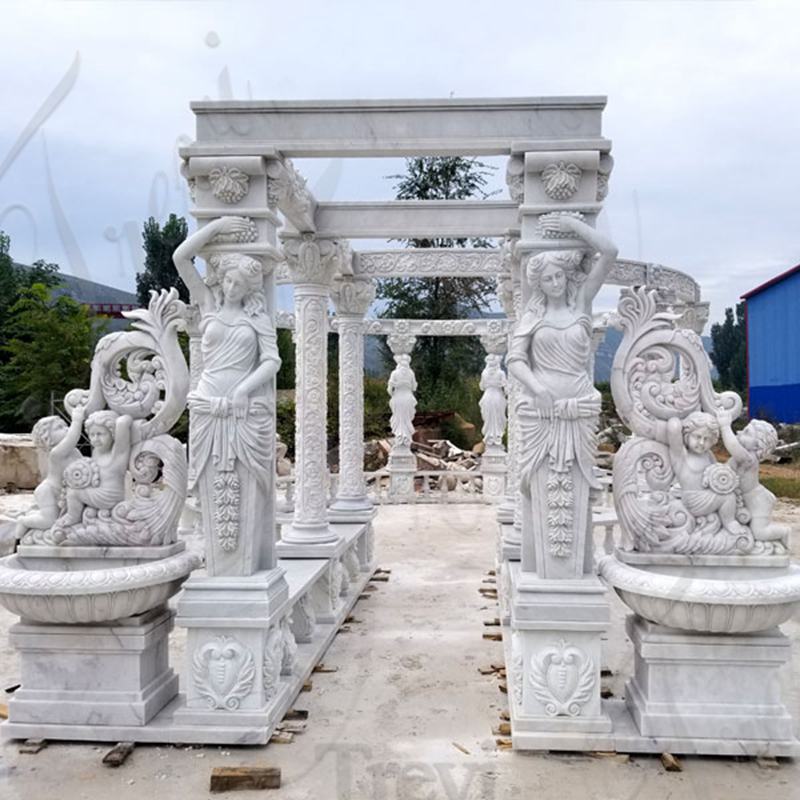 You can decorate the garden with a luxurious white marble gazebo. The original gazebo was designed by a famous designer from India. He designed a garden in Thailand and our You Fine team made it from drawings and the gazebo was placed in this famous garden for many years.This huge marble gazebo is a little different from the original design. There are four pairs of female statues, each in a different style, European and modern. All women statues are custom made according to the requirements of our clients. This luxurious white marble gazebo will be placed in a residential garden in Salt Lake City, UT USA and when installed will attract a large number of visitors, if it is close to you, you are welcome to visit.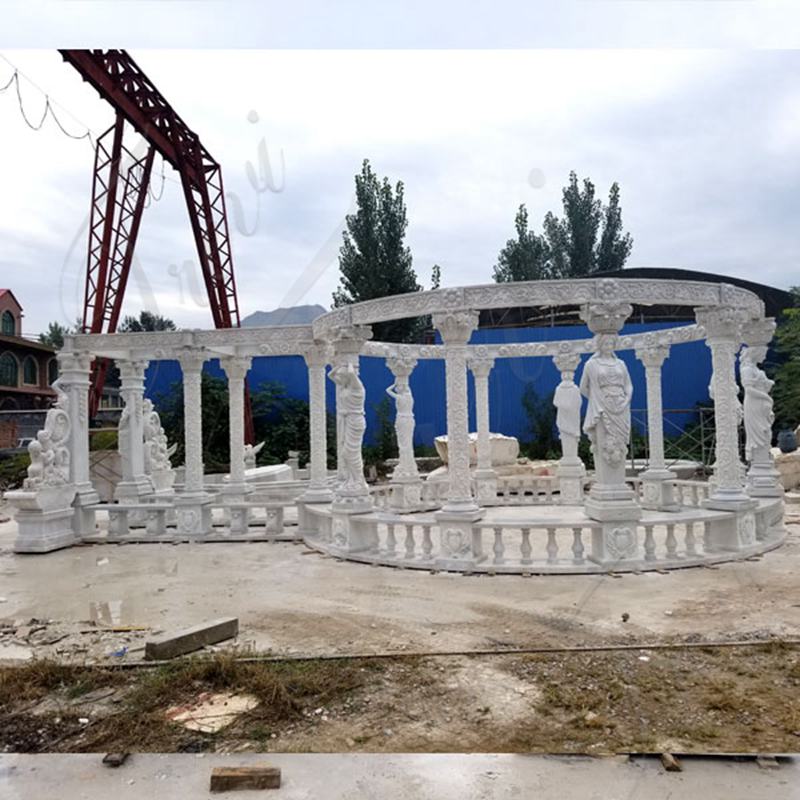 The garden is actually an attractive place in the house. When you have a backyard, whether small or large in size, a garden may have a good impact on enhancing the look of your home. You'll see shades of green in your house and you'll have fresh air. And you can look at new landscapes and comfortable homes. Along with the luxurious hand carved marble gazebo, furniture for the durable garden is included. Precious metal furniture has become a different kind of packaging, so it's just as appealing as your garden. This form of furniture is amazing and vibrant and is the right color to choose for outdoor furniture indoors.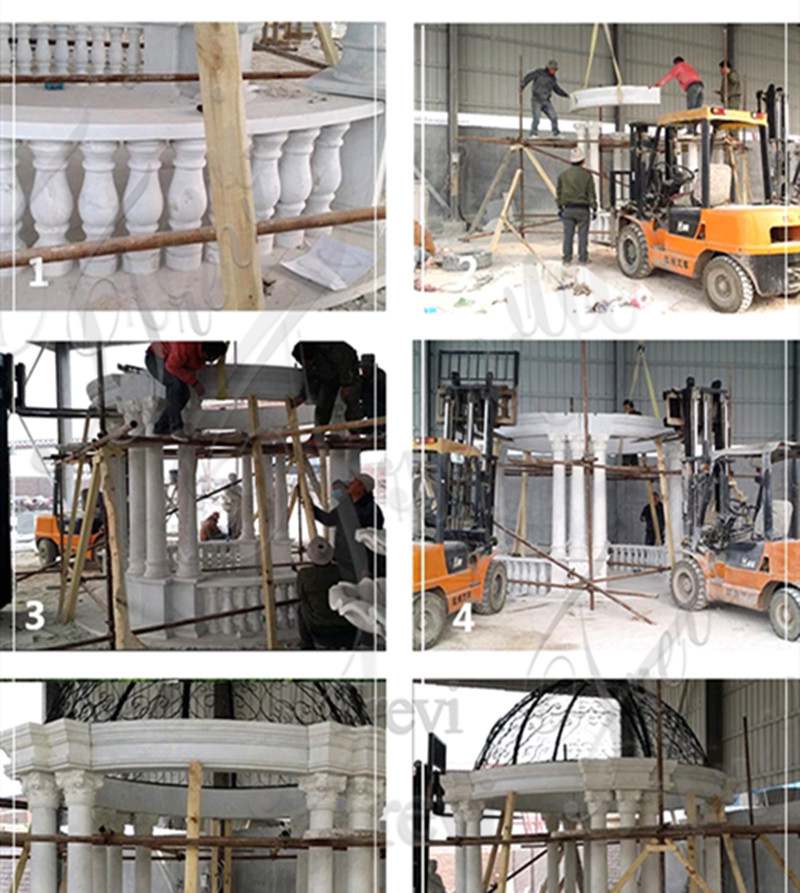 Some metal furniture can complement a particular marble garden as your home patio furniture observatory. Marble is usually a strong and durable material for external applications. The furniture can withstand rain, moisture, cold and warmth. Deciding what type of gazebo will be a difficult option to choose, and of course, much of what's on the market takes time. Fortunately. We have a lot of help and advice when it comes to choosing the best structure for you and your garden. So, if you have a requirement for a luxurious white marble gazebo or want to buy other marble garden furniture, here is the best option for you.