These thick marble columns for sale in the Trevi factory have a high load-bearing capacity. Whether you are using it for hotel decoration, it is suitable for your own house decoration. The white natural marble gives it a sense of nobility and purity, which can instantly elevate the entire surrounding environment. So, many people buy such porch column designs for home decoration.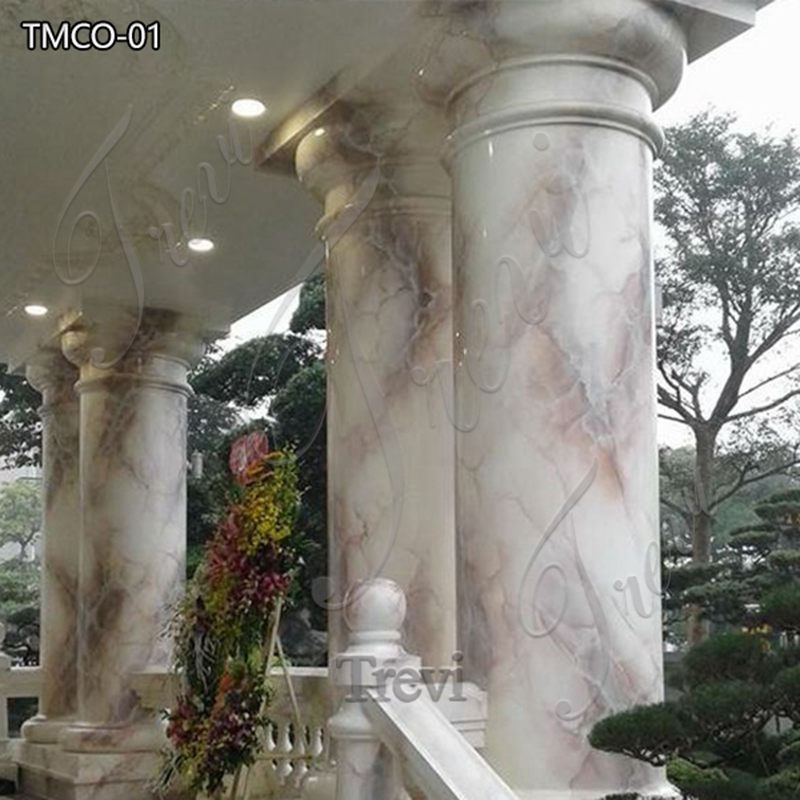 High-Quality Assurance:
The marble columns made by Trevi have good quality assurance. Our masters choose the best natural marble to make. Natural marble has strong hardness and is a good material that can make the column have a long service life. Moreover, the surface of the polished marble is smooth and bright, and it looks very beautiful. It is very suitable to use to make decorative marble exterior and interior porch columns.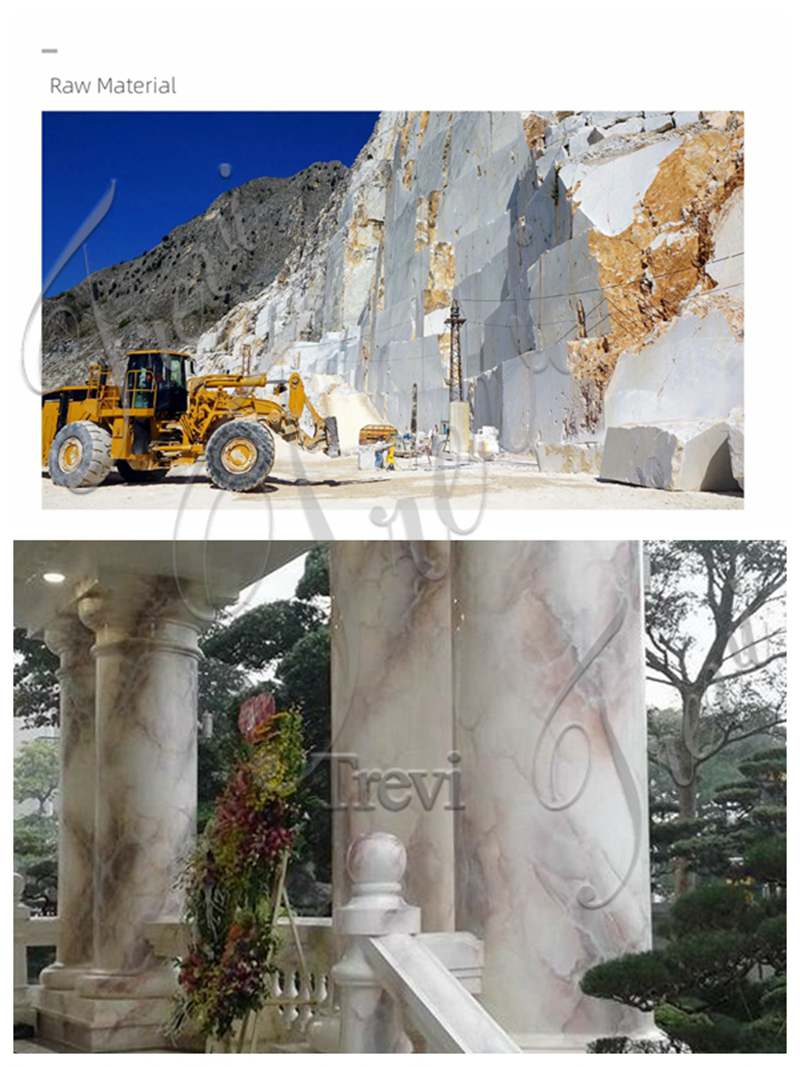 Use of Marble Columns for House Decoration:
Marble columns can be used in a variety of ways for house decoration. They can be used as supports for arches or beams, as freestanding decorative elements, or as part of a larger design scheme. One popular use of marble columns is to create a dramatic entranceway to a home, using columns to frame the front door or porch. Marble columns can also be used to create a sense of continuity and flow in open-plan living spaces, dividing different areas of the room while maintaining a cohesive design.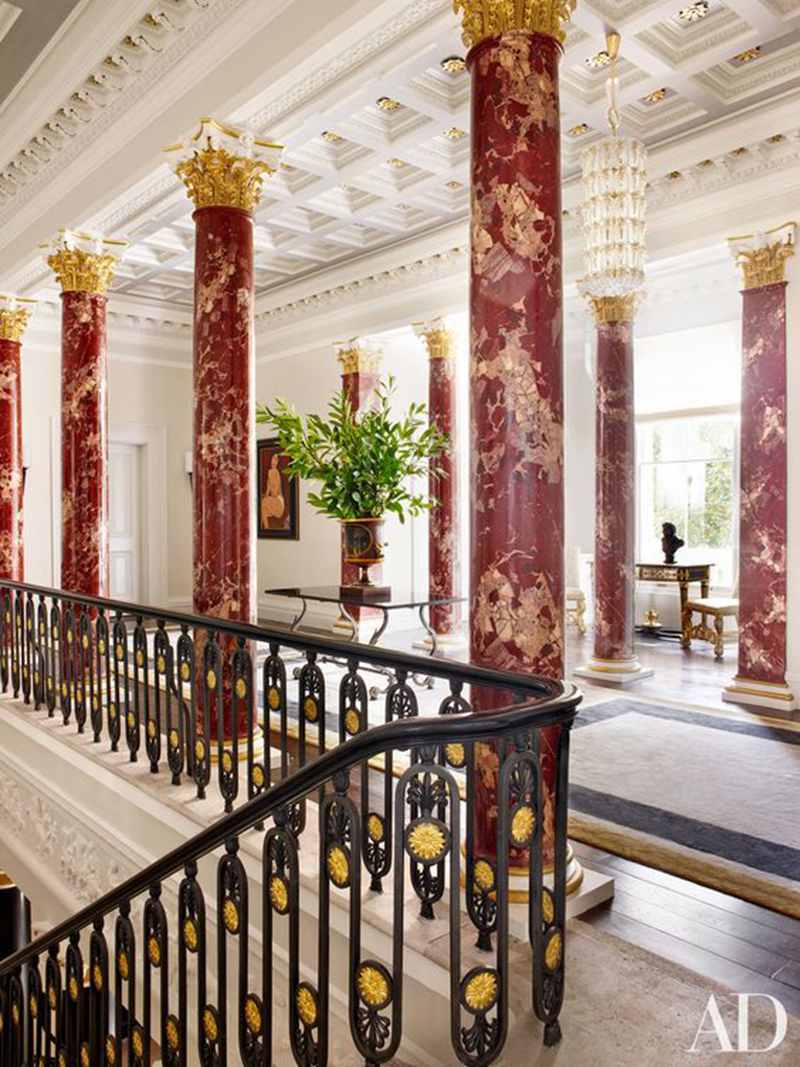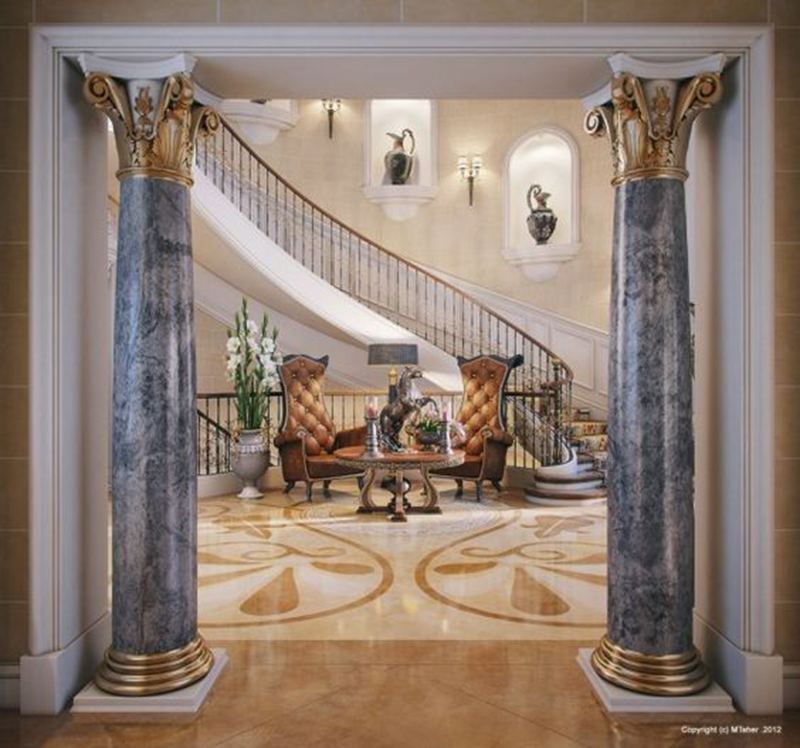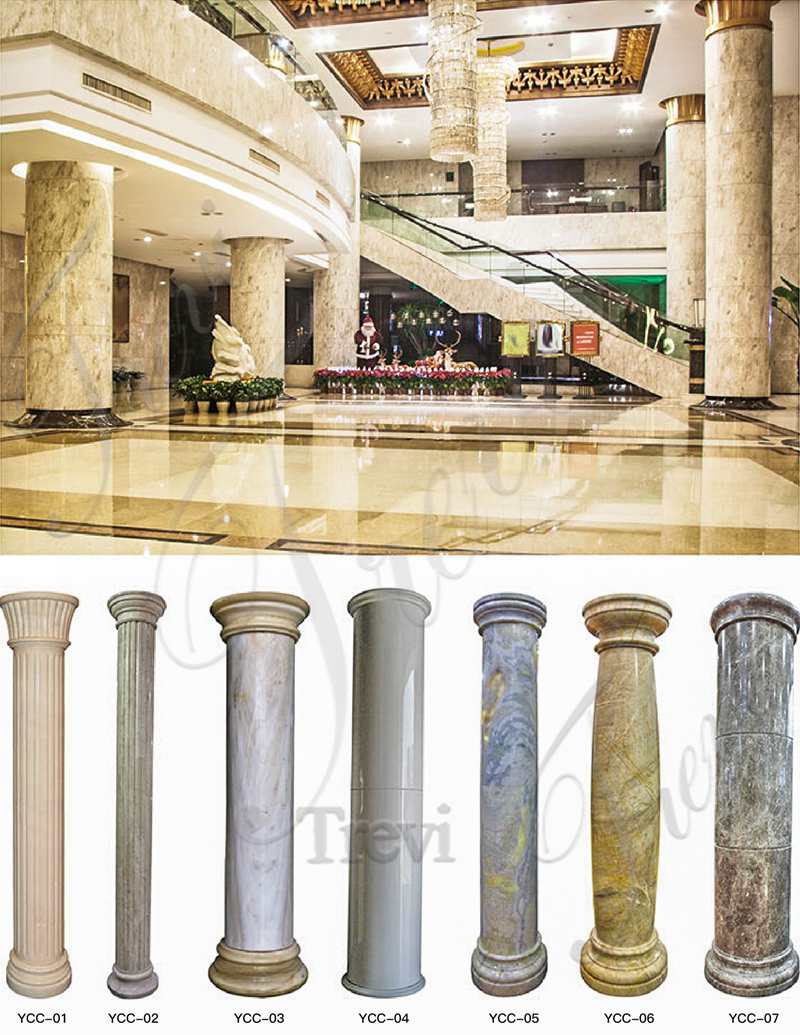 Provide Various Customized Services:
The marble columns made in the Trevi factory come in many styles. In order to meet the different needs of customers, the Trevi factory also accepts various customized services. For example, if you want different carvings on the capitals, or you want to carve dragons or other carvings on the columns, it is also possible. Of course, the color and size of the columns can also be customized according to your needs.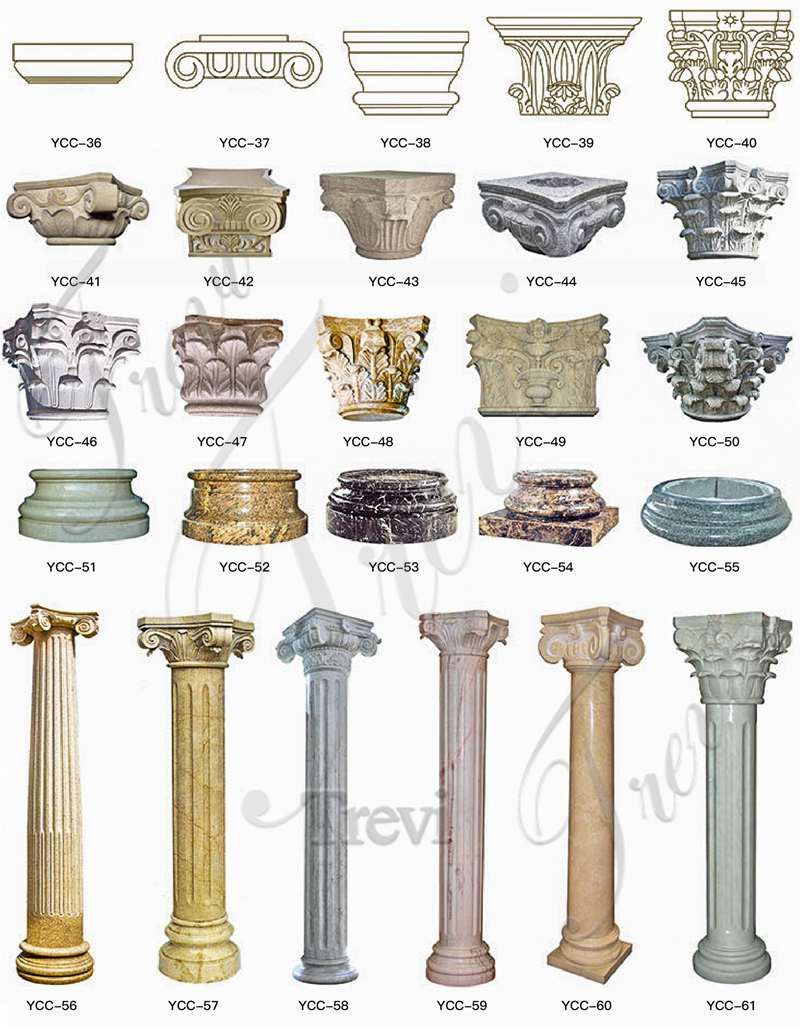 Trevi has been carefully making every product and serving every customer well. If you are interested in the marble columns for sale in the Trevi factory, please feel free to contact us.