Pulpit Introduction:
This is a marble pulpit made by the Trevi factory. We all know that the pulpit is an essential item in the church. Because it provides great convenience for priests to preach to people. The pulpit is generally placed on the side of the church, and the priest places the Bible and other books on the pulpit. Sometimes there are holes for microphone plugs in the pulpit. This pulpit made by the Trevi factory is made of natural marble and has a very good quality guarantee. And our pulpit is beautifully designed to meet your expectations.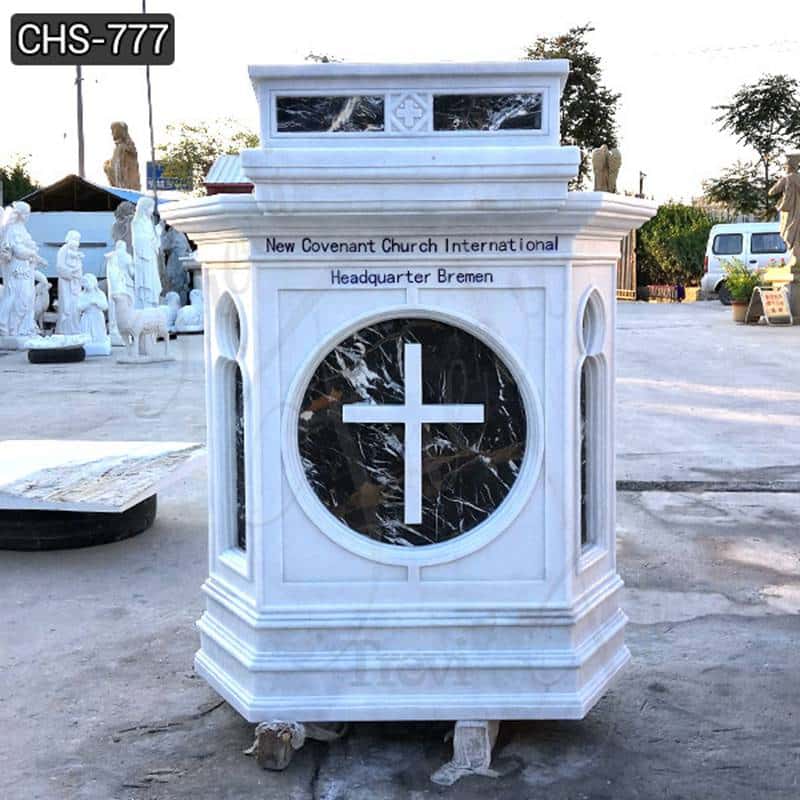 Detail Display:
We could see that the pulpit is made of two color matching marble, which has beautiful veins. These veins are unique to natural marble and play a very good decorative role. Secondly, we see that both the words carving and the cross carving in front are very clear. Moreover, the edges of the pulpit and other small parts are carved and polished so perfectly that no flaws could be seen.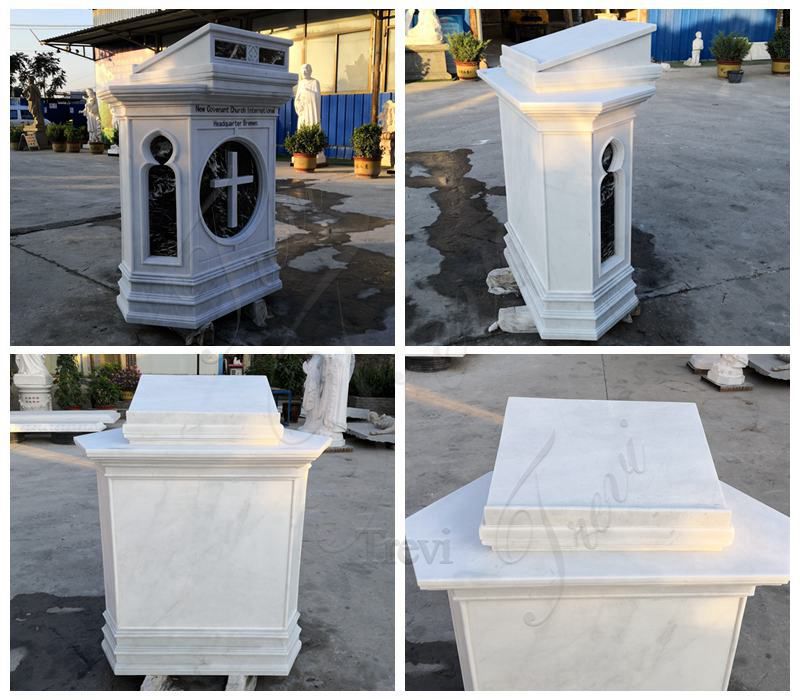 Support Customization:
First, we encourage customers to customize the height of the Catholic church pulpit for us. The pulpit made according to the height of the priest in the church could make the priest have a better experience. Secondly, you could decide on the carving and words on the pulpit according to your own needs. For example, you want to engrave a statue of Jesus or your church logo on the front of the pulpit, or you want to carve a sentence from the Bible on the pulpit. Our artist could meet your requirements. Also, you could choose the color of the pulpit. We have a variety of marble materials for you to choose from.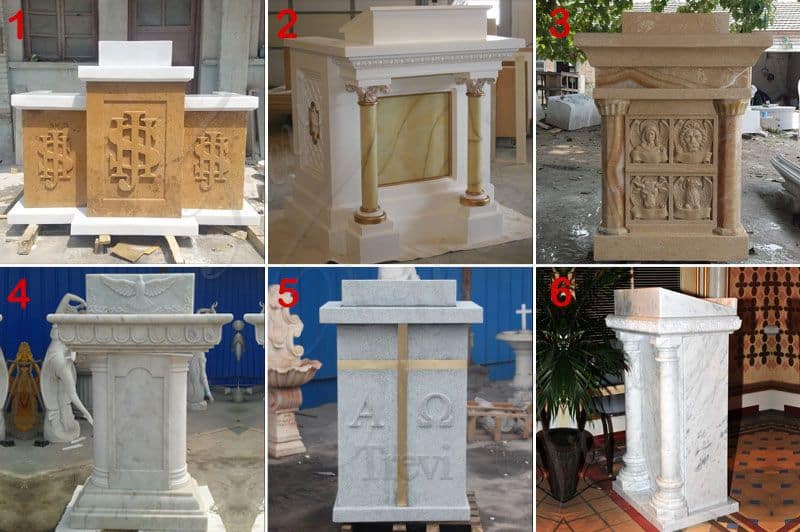 Factory Outlet:
Decades of experience in sculpture production make Trevi factory have a mature sculpture production system. We could provide you with an integrated service from material selection, to cutting, to engraving, packaging, and transportation. There is no middleman making the difference in the whole process. Therefore, we could give customers the factory price guarantee. Every year, countless sculptures are shipped all over the world from the Trevi factory.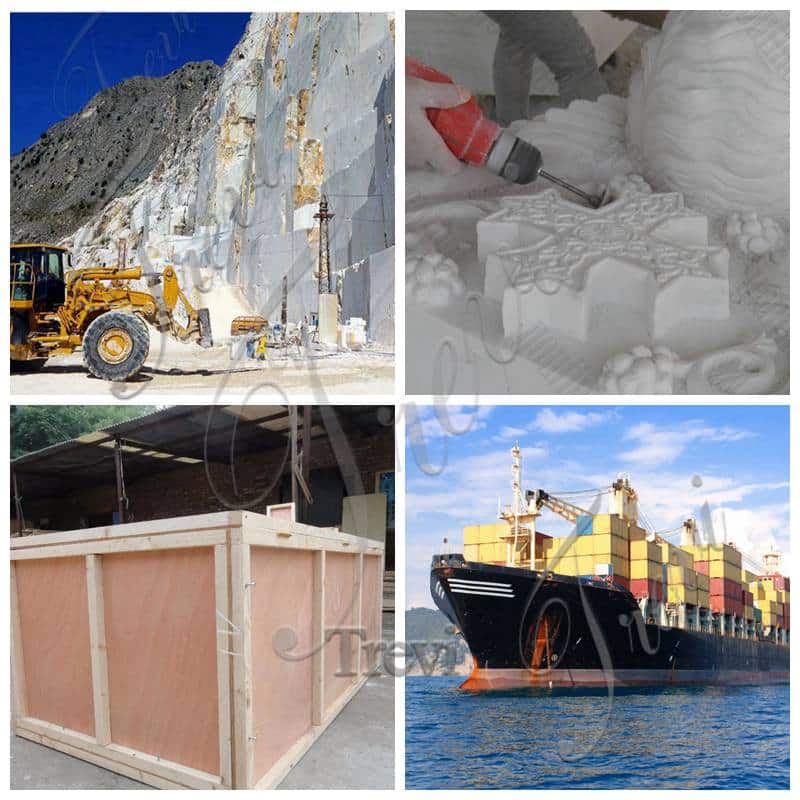 Trevi Factory is confident to be your best partner. If you are interested in our marble pulpits for sale, please feel free to contact us.