This is one of the popular marble planter pots for sale in the Trevi factory. We could see two lifelike snakes on this exquisite marble planter. There are also beautiful and charming women carved under the snake. The whole planter looks like a great home decoration. The whole flower pot is made of white natural marble, which looks noble and pure, and could show your noble taste.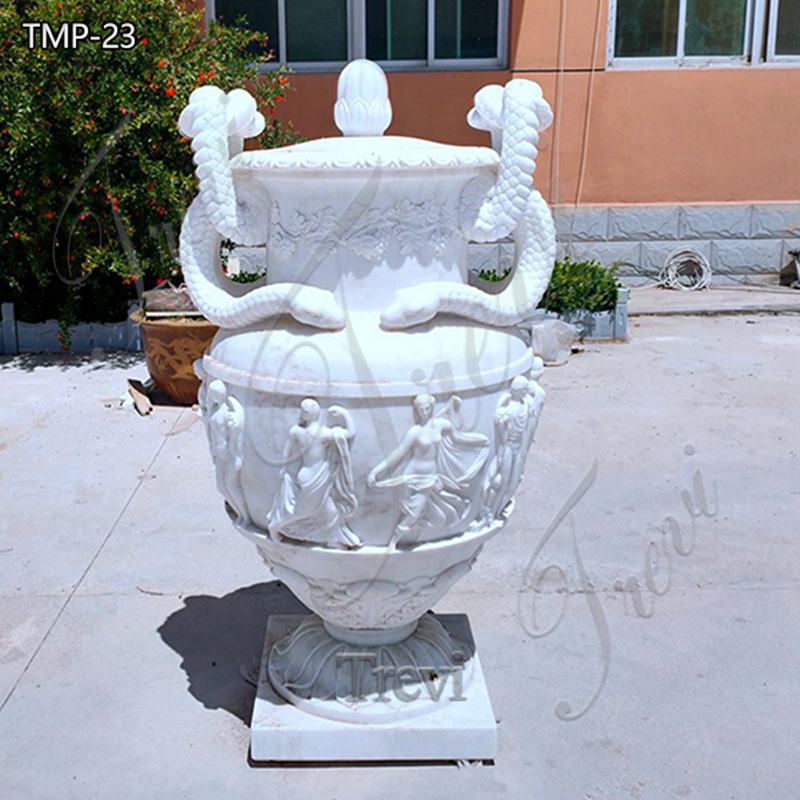 The Beauty of Marble Planters:
Marble is a natural stone. Its beauty and durability make it an ideal material for decorative planters. Marble planters come in a range of styles and sizes, from traditional urn-shaped planters to more modern and sleek designs. One of the most striking features of marble planters is their unique and beautiful carvings. The beautiful flower and realistic snake carvings on the white marble planter are stunningly amazing.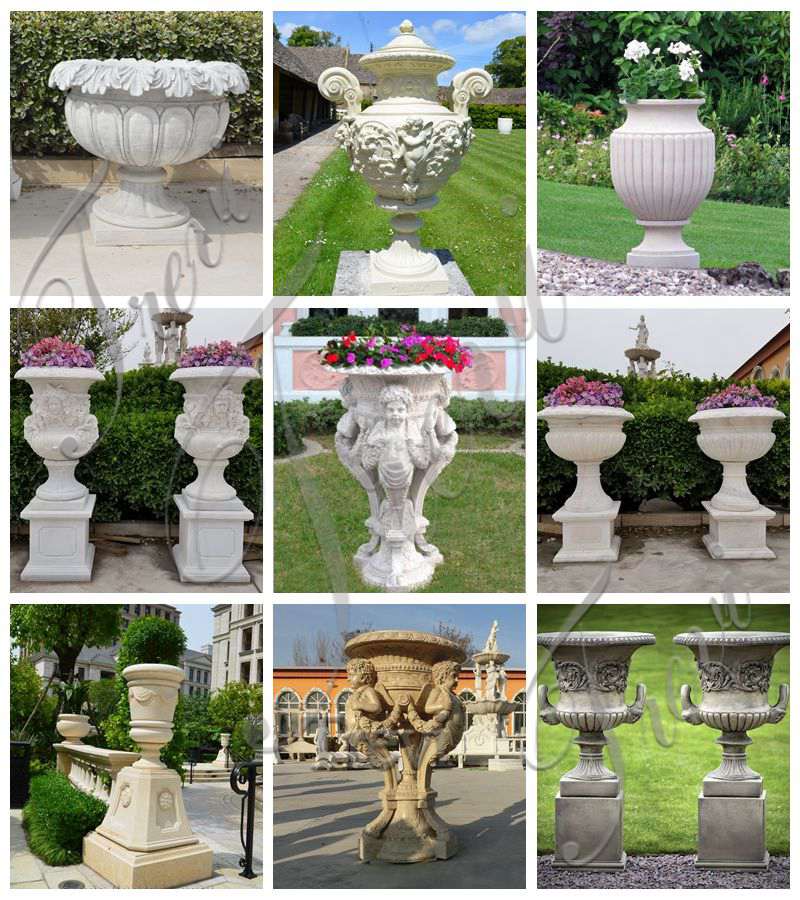 Where to Place Planters?
Marble planters could be placed in a wide range of locations, both indoors and outdoors. They are perfect for adding a touch of elegance to a living room or entryway, or for creating a stunning focal point in a garden or outdoor space. When choosing a location for your marble planter for flower planting, it is important to consider the amount of sunlight and water that your plants would need.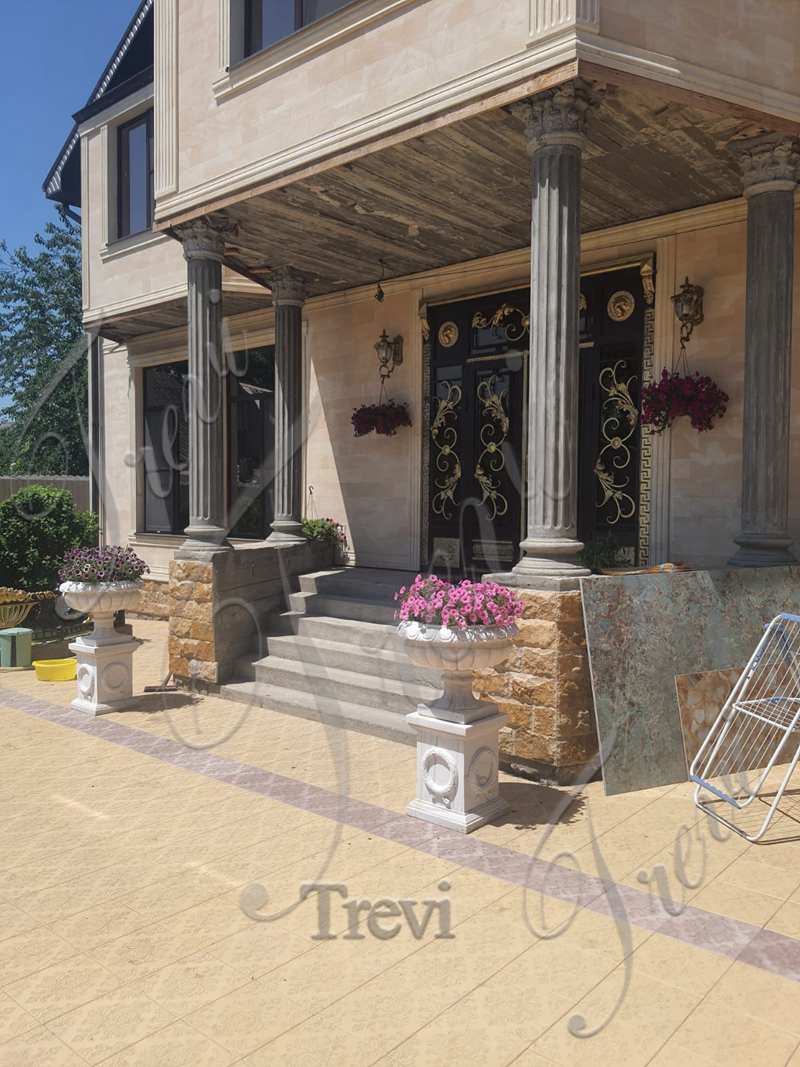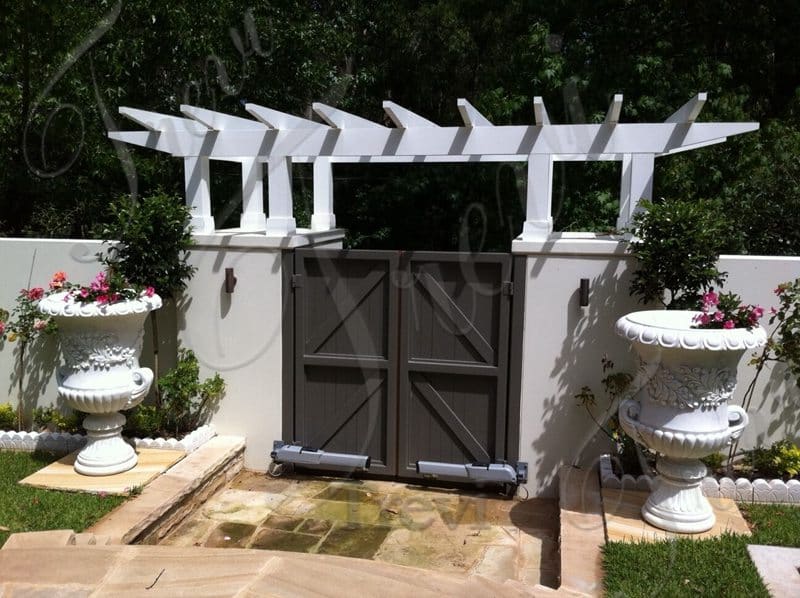 More Carving Marble Planters:
The flower pots for sale in the Trevi factory are in various designs. Some of these flower pots are carved with beautiful flowers, some are carved with lifelike lions, some are carved with angel sculptures, and some are carved in the shape of peacocks. Of course, there are also simple-style marble planters with unique designs. It is also possible that you want to customize a planter. Our designers and engraving masters could present your design ideas to the greatest extent.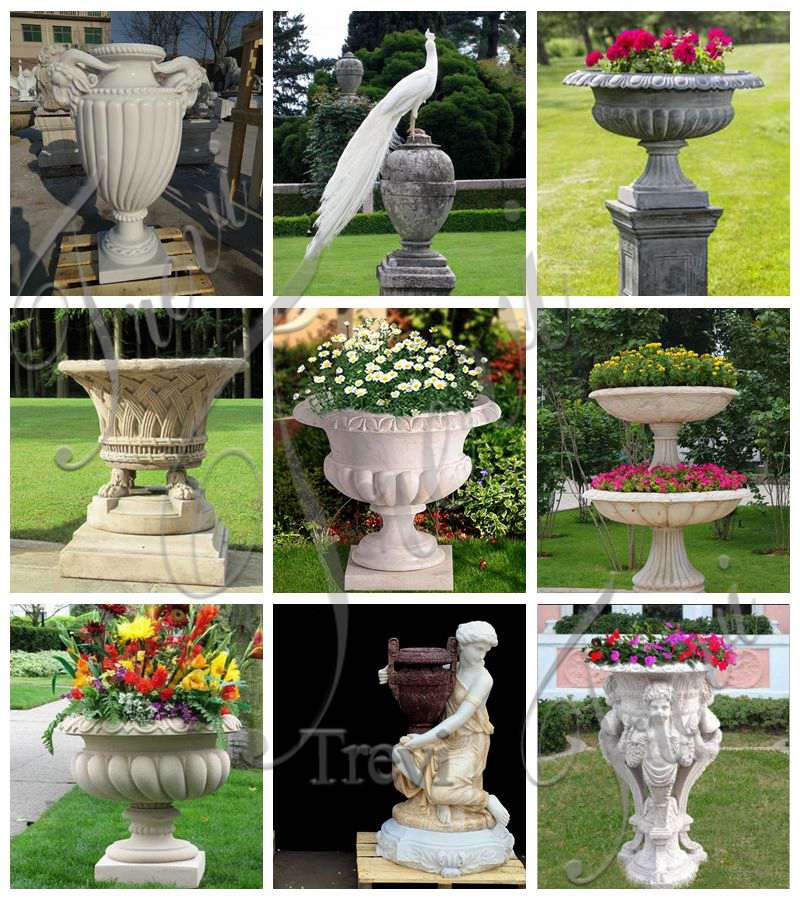 Trevi could also provide you with a factory price guarantee. Therefore, if you are interested in such marble planter pots, please feel free to contact us.