This Marble Gazebo for Weddings Ceremony Decoration is usually consist of the top iron dome, six marble columns, a floor, beam and base. At TREVI Art Sculpture, we would use grade marble materials to make this marble pavilions. As for the iron dome, we have different design styles you could choose, and paint the color you wanted.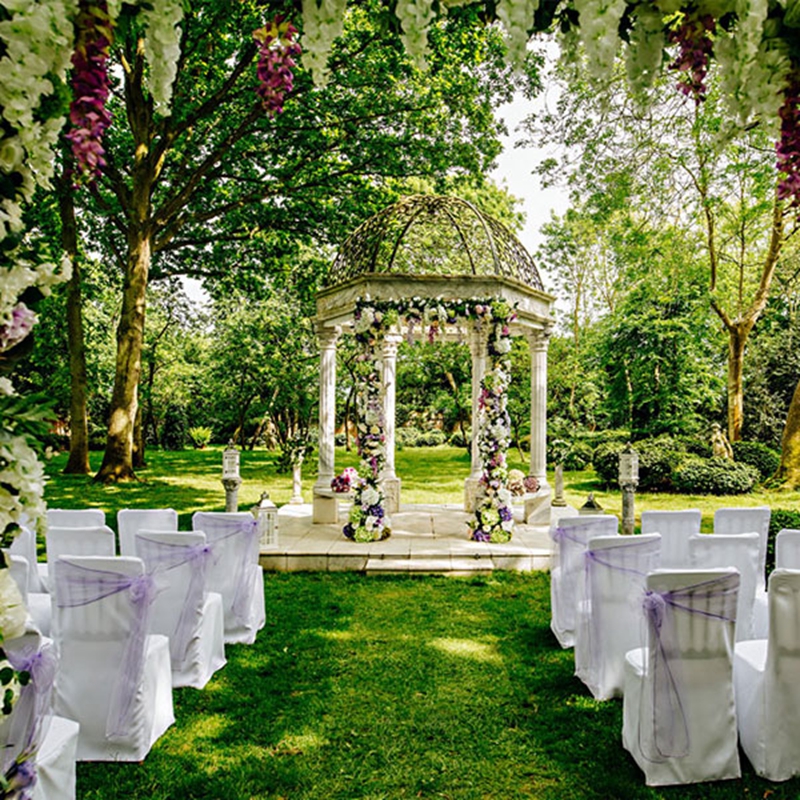 For thousands of years, Marble Gazebo Pavilions have been used for royal weddings. Gazebos have always been related to special people and special periods in the past. With the development of times, pavilions are used by the public, more and more people use marble for their weddings. The Marble Gazebo for Weddings Ceremony Decoration is an elegant, unique, and timeless location for Gazebo Weddings.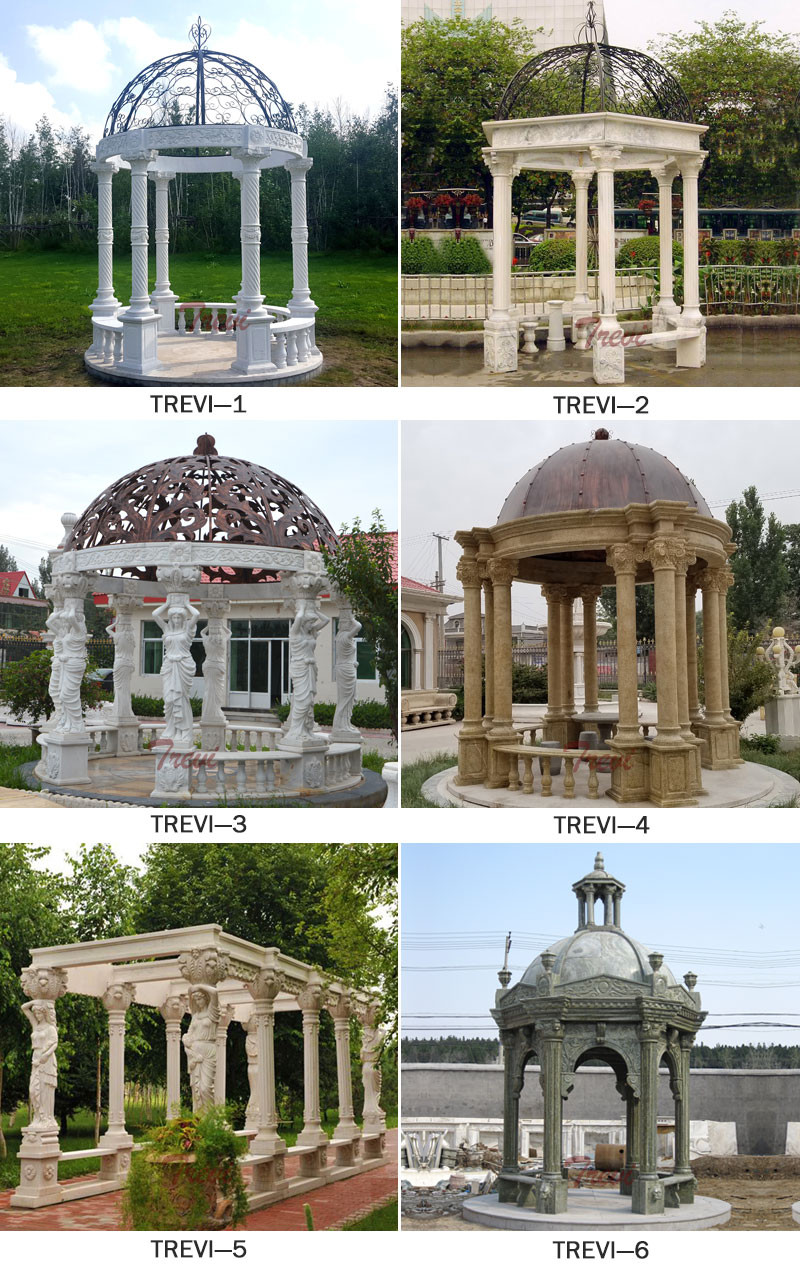 Imagine that you and your partner are holding your wedding under the marble pavilion, and you walked into the marble pavilion from the grass to hold a wedding together, exchange your wedding rings and vows, and what a beautiful and happy moment for your wedding!
A variety of different designs of iron domes for you to choose from: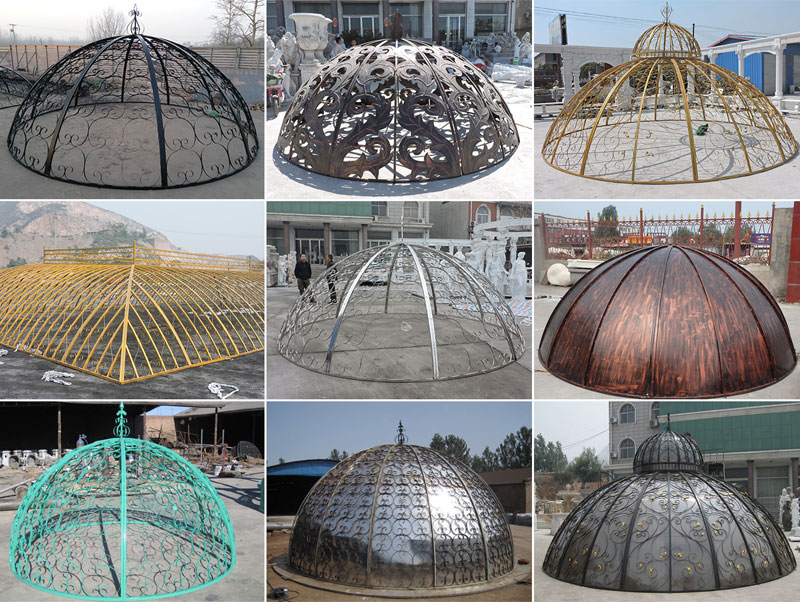 The Advantage of Our Marble Gazebo for Weddings Ceremony Decoration:
1. We would provide customers with detailed installation instructions to help customers to install after the gazebo is received.
2. If there are more earthquakes in the customer's area, or there are often bad weather such as blizzard, we would put steel bars between the beams and beams. When the customer installs, it is fixed with steel bars and is relatively firm.
3. We pay attention to the details in the carving process. The master's craving technique is skillful, and the carving on the beam is still fine and perfect.
4. There are thin patches on the outside of the beam.
5. Our shipping and packaging is very strict, and we would purchase all the insurance to ensure the safety of transportation.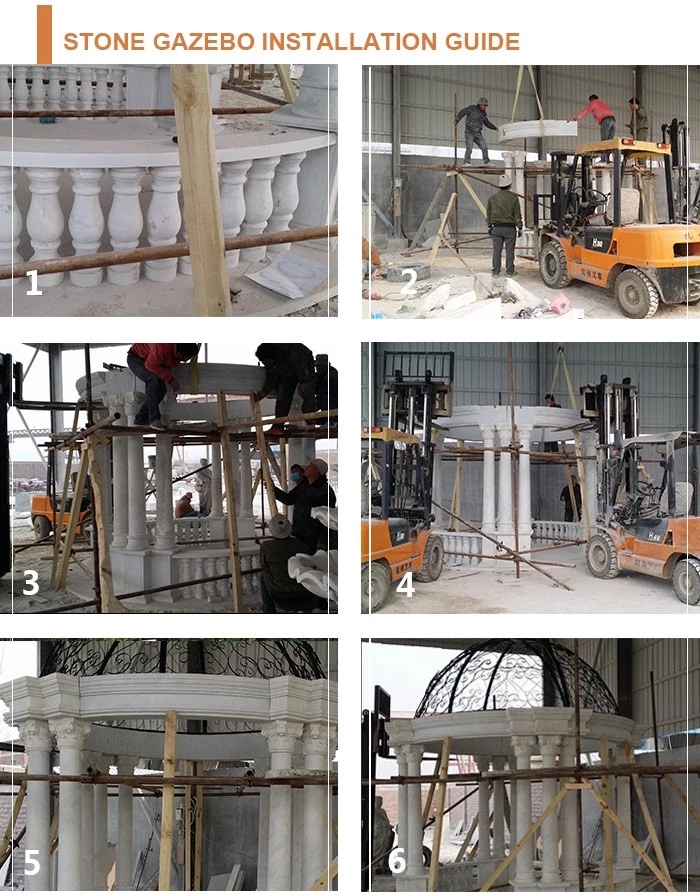 For further information about the Marble Gazebo for Weddings Ceremony Decoration, please contact TREVI Art Sculpture now, making the marble gazebos we are the professional.