In the vast of water features around the world, few people could stand their ground in the face of the power of the iconic Outdoor Tiered Natural Stone Water Fountain. They act as structural features in the garden and provide a variety of angles of interest for you.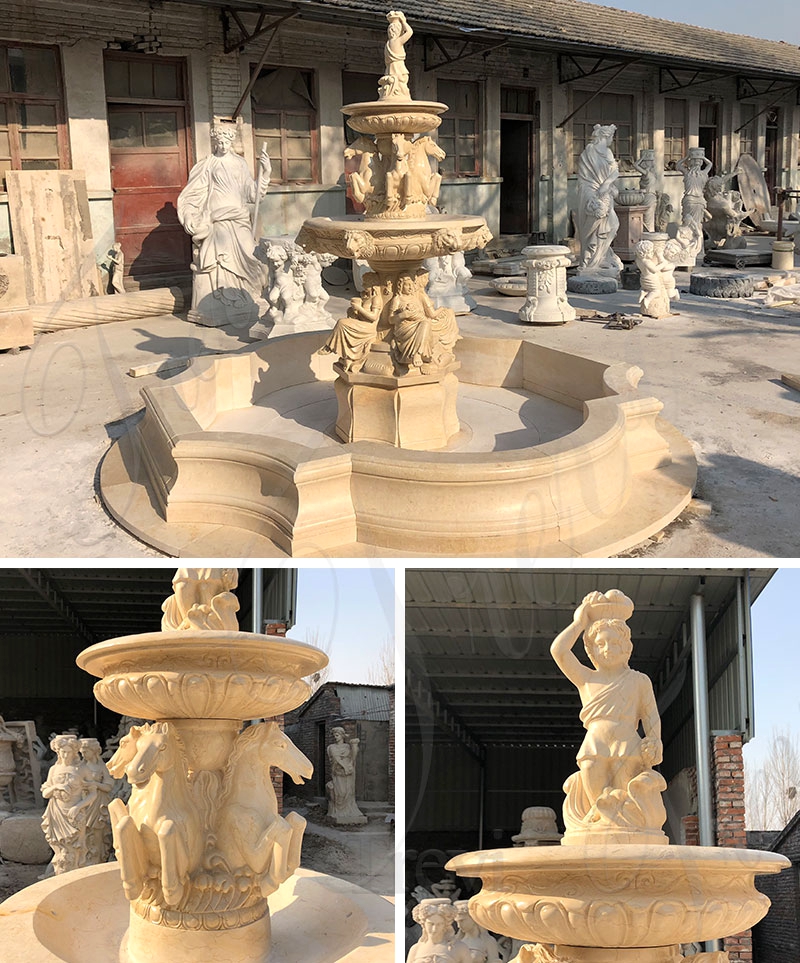 This intricately carved Outdoor Tiered Natural Stone Water Fountain is detailed with four female and a child figure statues, and also carved horse statues. The bowls of each layer of this marble fountain are also engraved with beautiful patterns. They are all pure hand carved by our professional and experienced marble sculptors, who are focusing on making different kinds off large outdoor fountains for many years. At the same time, we would select the bast natural beige marble stone materials to ensure the quality of fountain we made.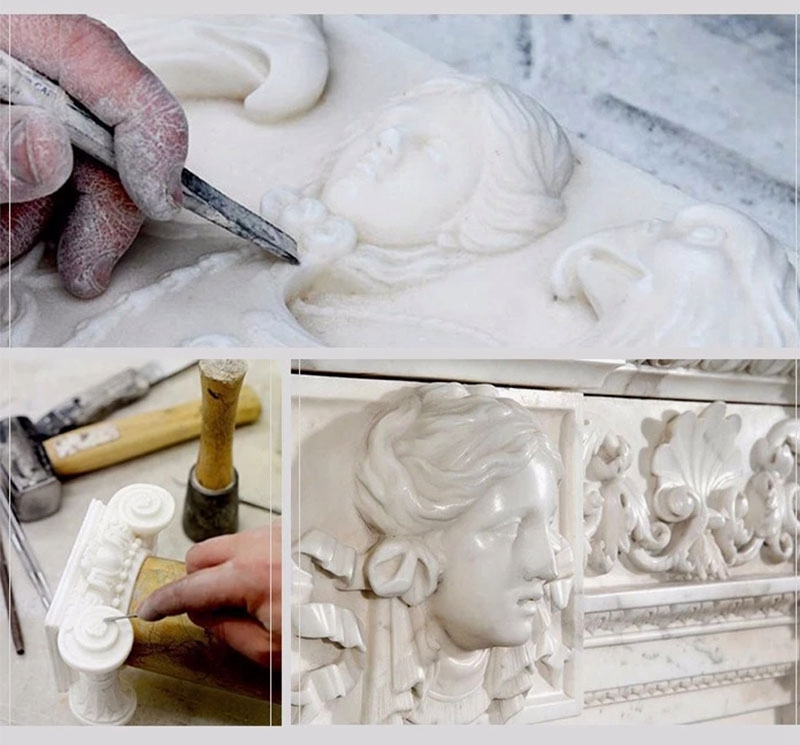 This Outdoor Tiered Natural Stone Water Fountain is the perfect way to decorate your smaller yards or home garden without distracting from the environment. These amazing parts have the added advantage of being beautiful even if they are not turned on. Most installations could be installed in minutes, requiring only one power supply and water to function. You could also choose a device with LED lighting to add more functionality to your home garden decoration.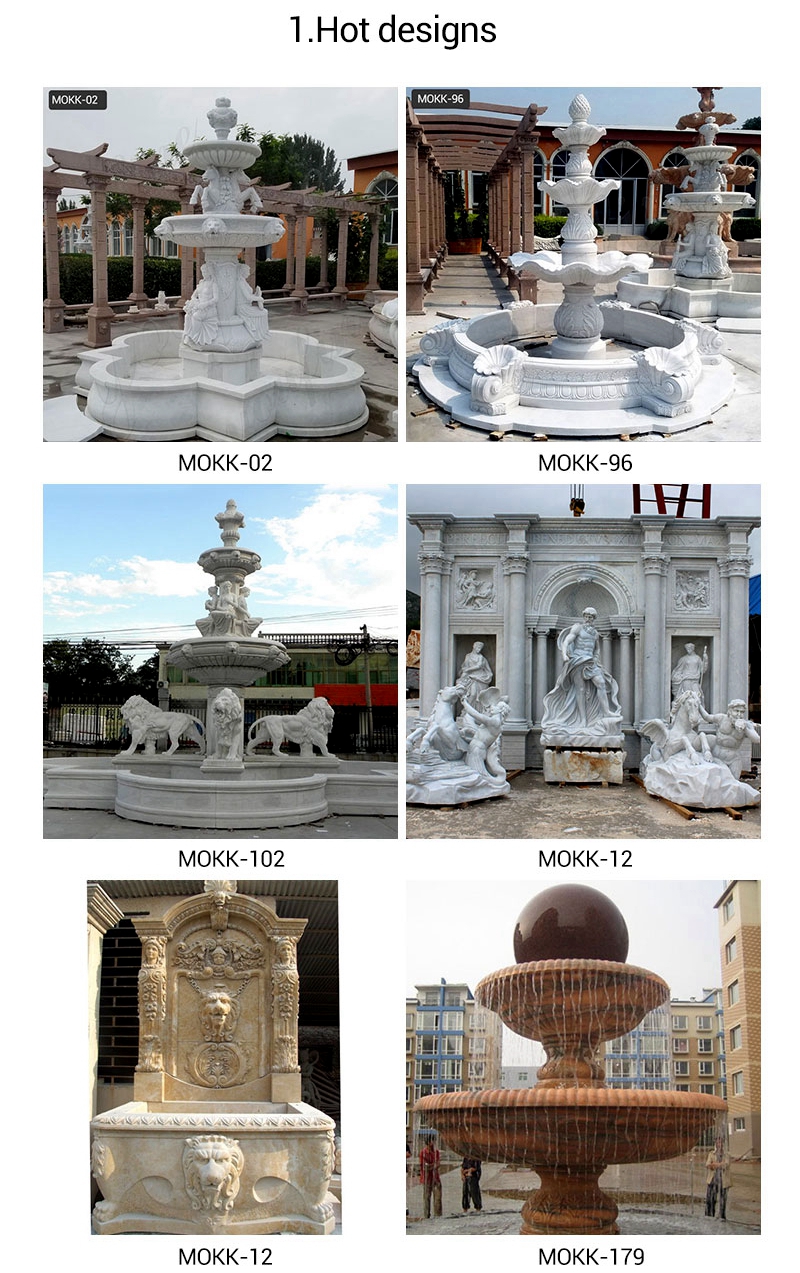 All of our Outdoor Stone Water Fountains are easier to maintain than many other water features and are relatively simple to install. If you choose our natural stone water fountains, we would share some basic information about installing your garden fountain and give you some comments on some of the best options available from various sources.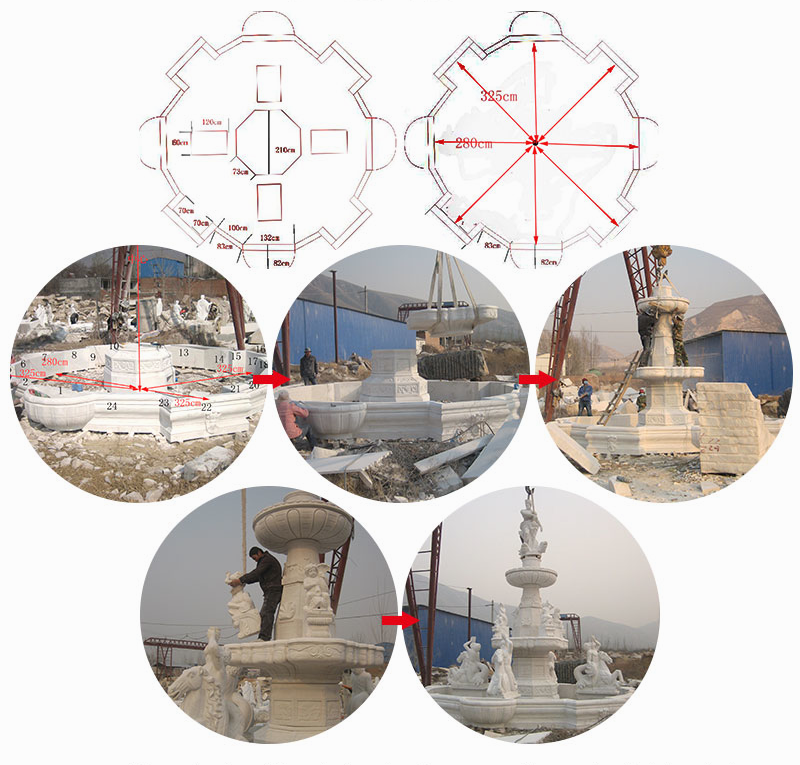 Add a touch of scent to your garden decoration with the Outdoor Tiered Natural Stone Water Fountain. Our outdoor fountain has three floors with clean lines and stone-like finishes. The garden accents show a classic and elegant look. Please contact Trevi Art Gallery to contact more information!