White Marble St. Michael Statue Introduction:
This white marble St. Michael statue looks like a fine work of art. We could see Saint Michael holding a shield in his left hand and a sword in his right. He has very beautiful facial features, the hair on his head is layered, and he is completely a handsome angel. St. Michael is not only handsome but also brave and courageous. He fights and subdues the demon Satan. He is a symbol of justice and kindness.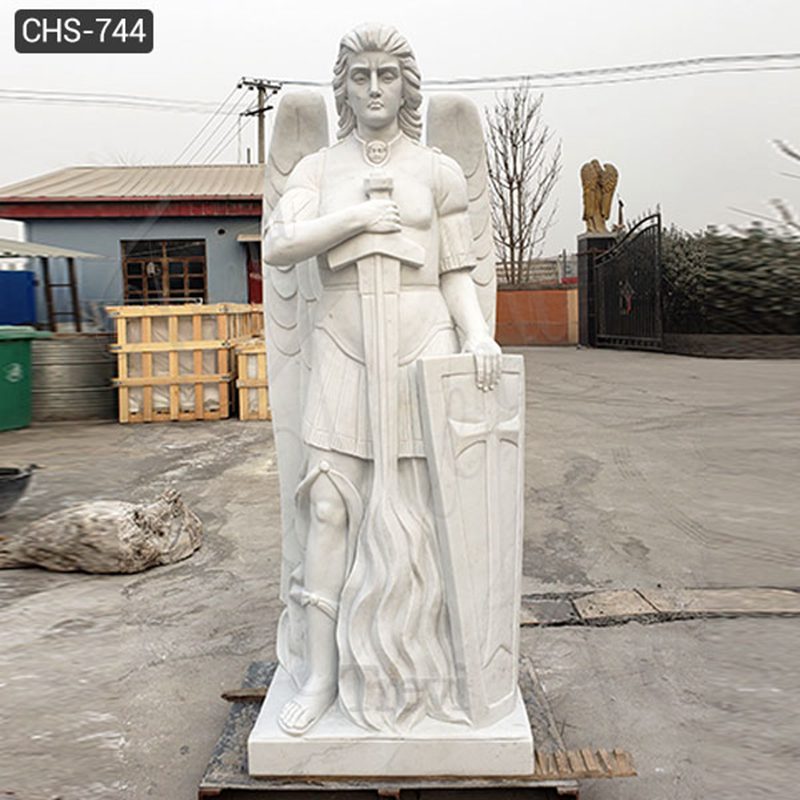 Using Natural Marble:
Trevi factory could assure you that we used pure natural marble for this St. Michael the archangel outdoor statue. We take a single block of natural marble, cut it to the right size, and then hand-carve it. Therefore, the marble St. Michael statue has a very high density and hardness. While the artificial marble is made of natural marble, granite, and other crushed stones, and then needs to be pasted, stirred, and compressed with cement plaster and some marble glue.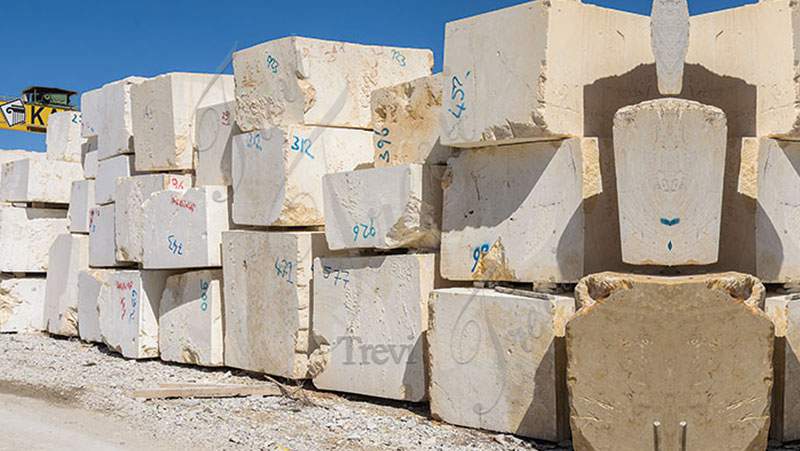 Carving Details Show:
This St. Michael statue for garden has fine carvings. We could see that his facial expressions are very realistic, his lips are realistic and full, especially his firm eyes are perfectly expressed by the sculptors. The wings behind him are very natural. From any angle, this marble St. Michael statue is perfect.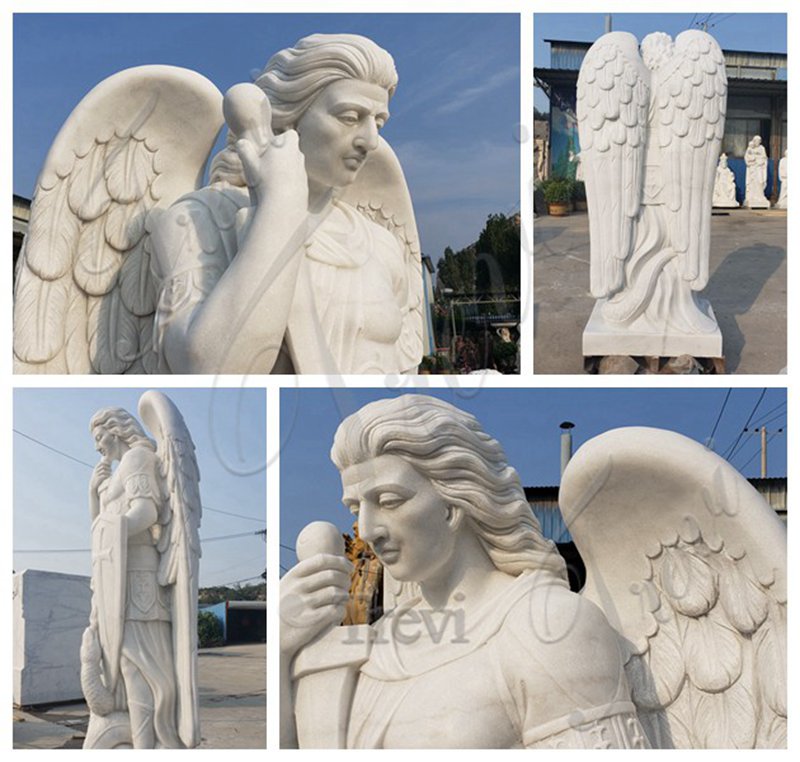 About Packing and Shipping:
Trevi first packs the finished St. Michael the archangel outdoor statue in a strong wooden crate. It is then transported to the port in a large truck. We usually ship statues by sea, which is very safe, and our sales staff could update you with logistics information and let you know in advance when your shipment is about to arrive at the port. Professional sales staff would answer all kinds of questions about import and export policies by sea. So, please rest assured to buy.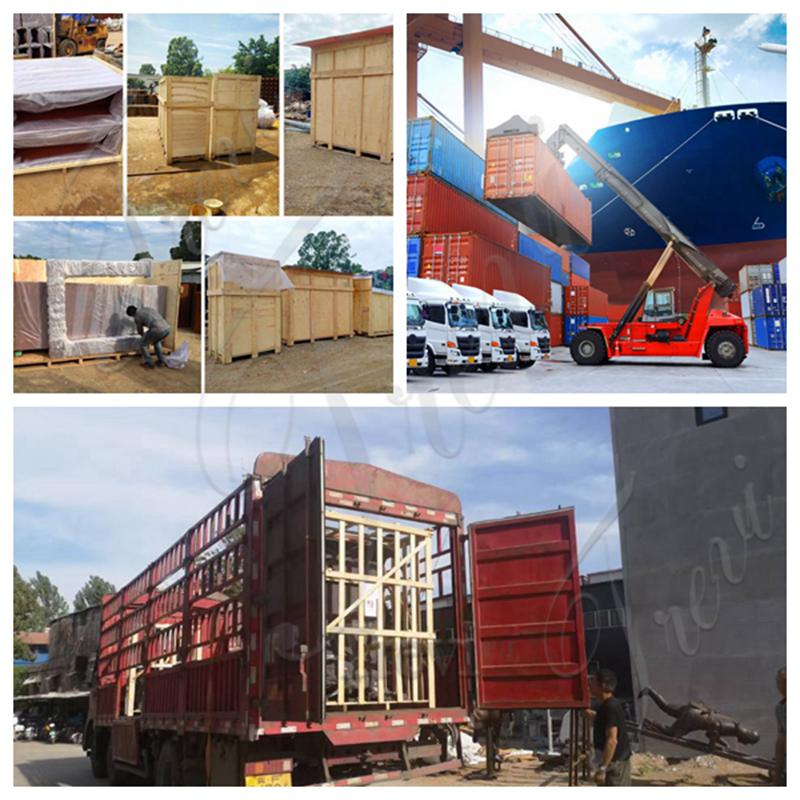 Trevi has been working hard to make each statue. If you are interested in this marble St. Michael statue, please contact us as soon as possible.