What is the Farnese Atlas?
The Farnese Atlas is a Roman marble statue from the 2nd century AD. This sculpture depicts Atlas holding a celestial sphere. This statue may be a copy of earlier Hellenistic work. And, it is the oldest surviving Atlas statue. Atlas, the Titan in Greek mythology, appeared in early Greek vase paintings. The Atlas statue is also the earliest known artwork depicting classical constellations. The sculpture is now in the National Archaeological Museum of Naples, Italy.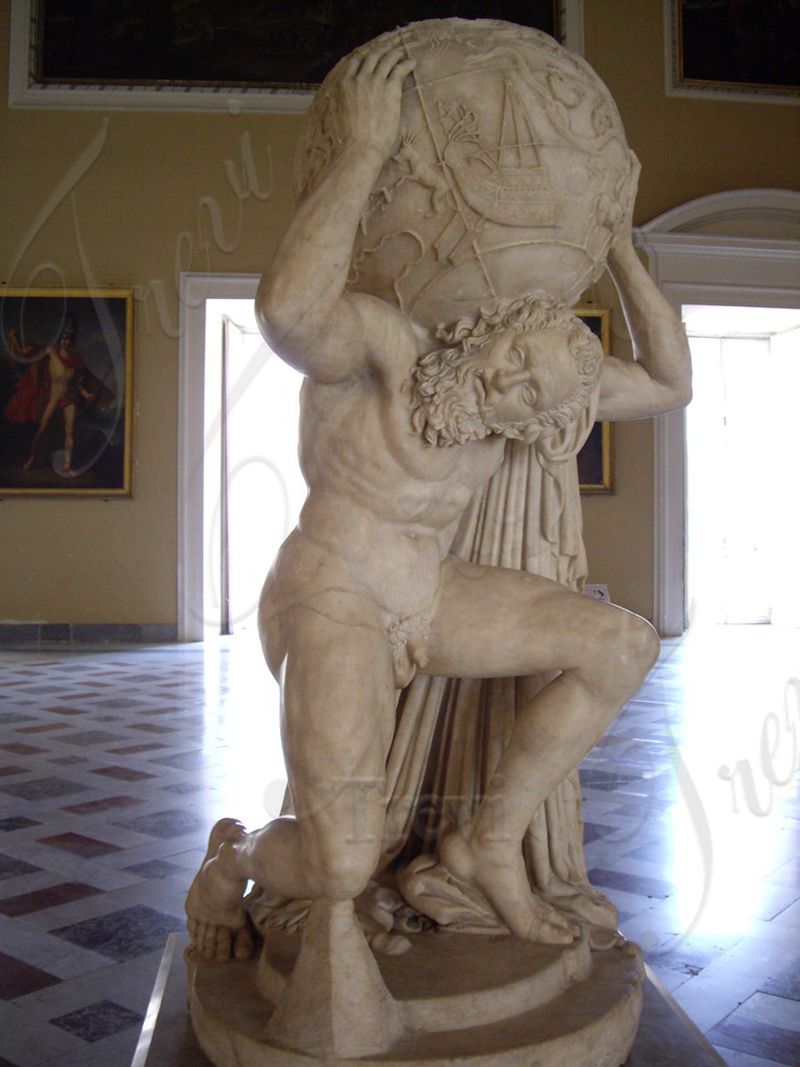 Who Sculpted the Farnese Atlas?
The Rhodian sculptor Heliodoros carved this marble artwork in the late 2nd century AD. The statue dates back to the Roman Empire around 150 AD. And the sculpture appeared later than Claudius Ptolemy's "Astronomy". The globe shows the manifestation of night, marked by the presence of constellations visible on its surface. But it has long been believed that the constellations that correspond to the celestial sphere are those of early Greek astrology, especially those in the works of Hipparchus in the 2nd century BC.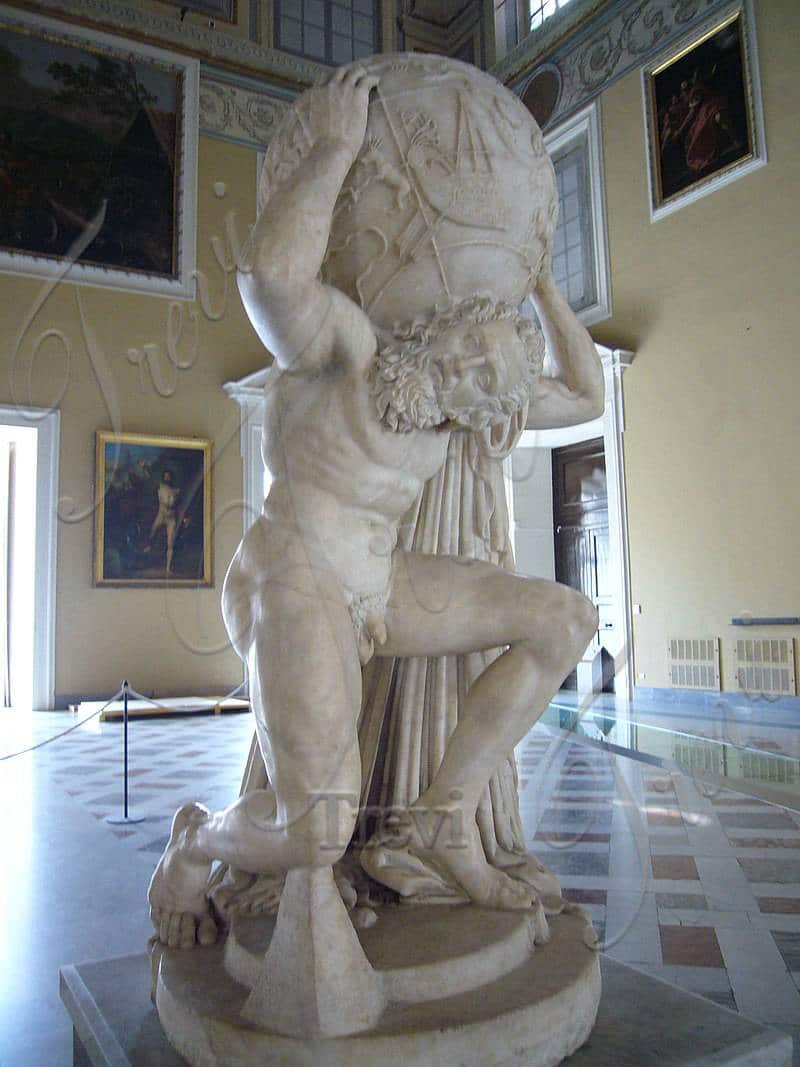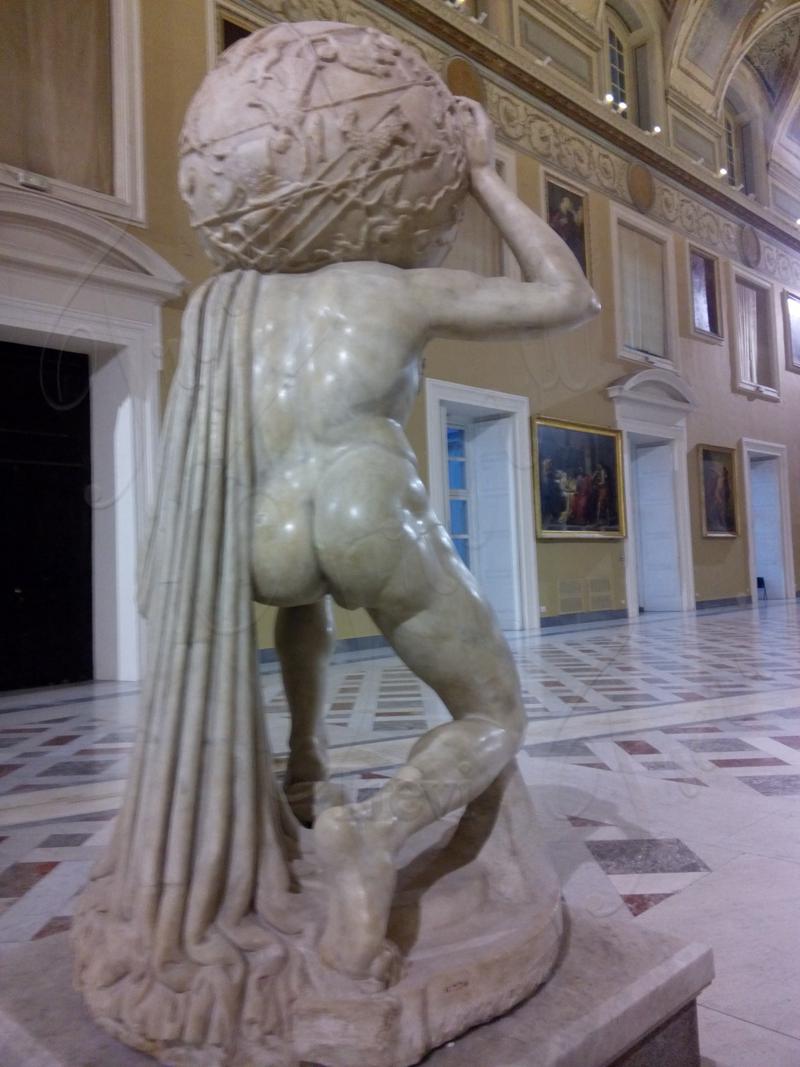 Was Atlas a Greek or Roman God?
In Greek mythology, Atlas was the son of the Titan Iapetus and Clemens of Oceania (or Asia). And he is also the brother of Prometheus (creator of mankind). In the first volume of Homer's Odyssey, Atlas appears to be a sea creature supporting the pillars that divide heaven and earth. In the battle of the Titans, the Titans, including Atlas, were hostile to the Olympians. In the end, the war ended in the defeat of the Titans. And Atlas was also punished by Zeus, always raising the sky in the westernmost part of the world.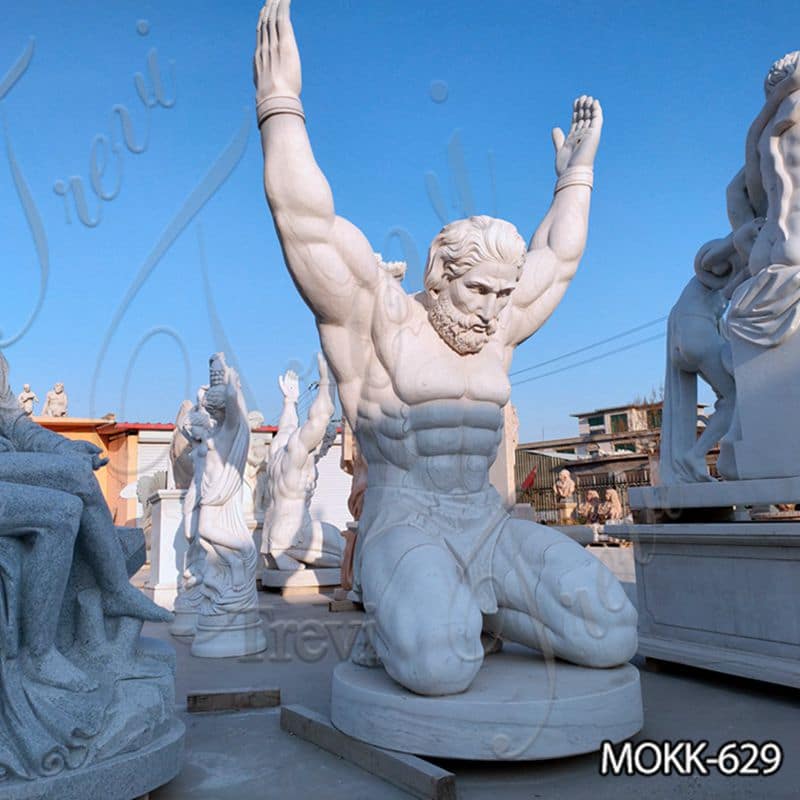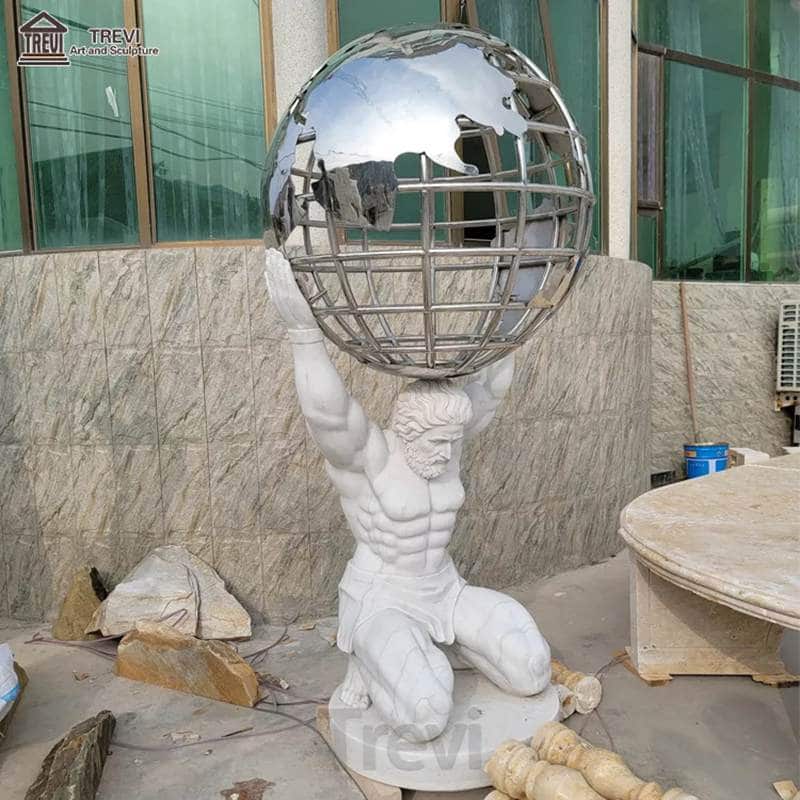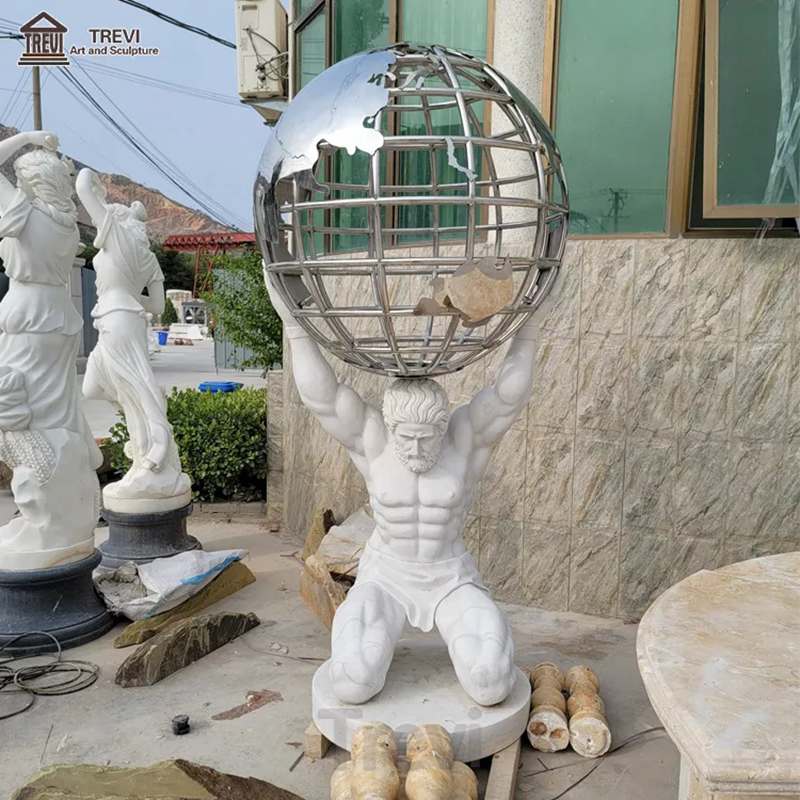 Exquisite Carving Skills:
Trevi artists have superb carving skills. They learned to carve marble carving techniques from an early age. In particular, many artists are very good at carving ancient Greek mythological figures. Our artist gate is from Quyang, the hometown of sculpture. We all know that Quyang has a long history of marble carving. These legendary carving skills have been passed down from generation to generation from ancestors. Our artists have inherited this skill. There is no doubt that they deeply love the art and give life to marble.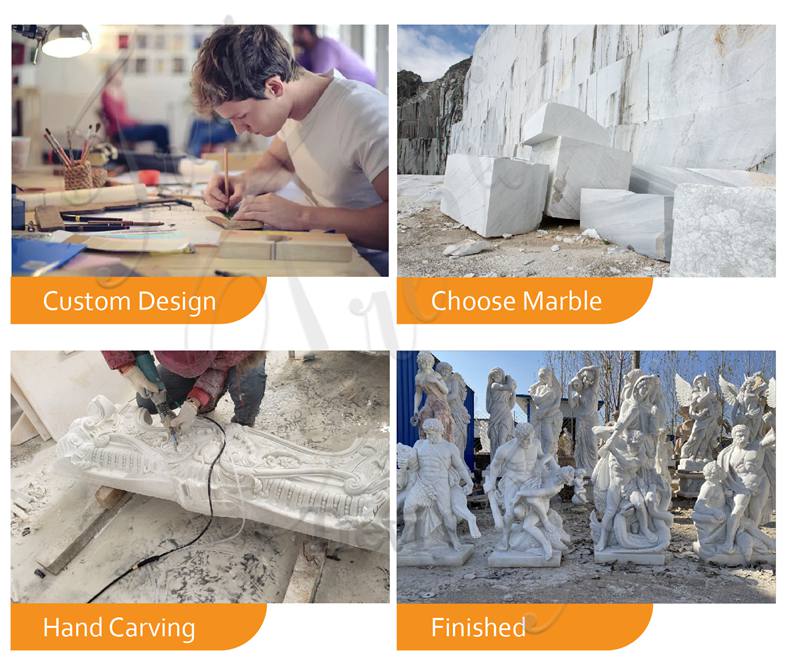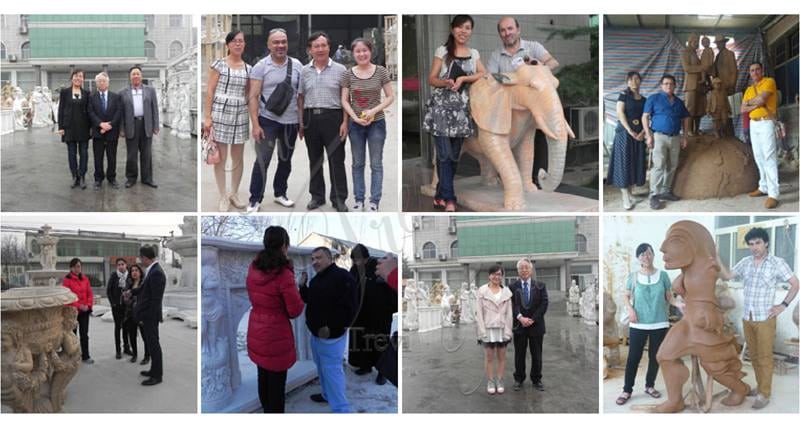 As a professional sculpture factory, our marble sculptures have been exported to many countries in the past 30 years, including the United States, Canada, the United Kingdom, Germany, France, Russia, Cyprus, Greece, Saudi Arabia, Costa Rica, etc. Our sculptures are very popular with our clients. In these countries, every year, we receive many good feedbacks from our customers due to our good quality and service. If you like this figure sculpture, please contact us immediately.