Church Pulpits Details:
This exquisite Catholic marble pulpit is on sale. Trevi's artists use pure hand-carving techniques. That's why our church pulpits are always finely detailed and of high quality. Especially the exquisite four Gospels carved on the church pulpits. Moreover, we use the form of splicing to match the pulpit very elegantly and stylishly. Of course, we use all-natural marble. There is no doubt that these pulpits for sale would have a longer lifespan.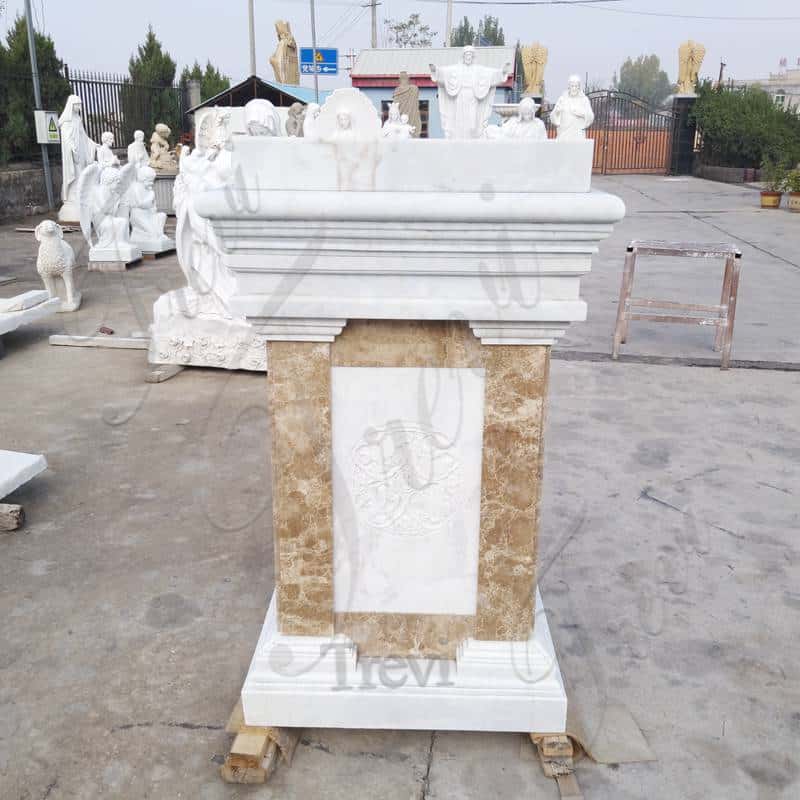 The Origin of the Four Gospels:
The word "gospel" means "good news." The four Gospels in the Bible describe in great detail that Jesus was a man of compassion. The Four Gospels are four books about Jesus' life and deeds written by Jesus' disciples Matthew and John, and Peter's disciple Mark and Paul's disciple Luke respectively. The first four books of the New Testament.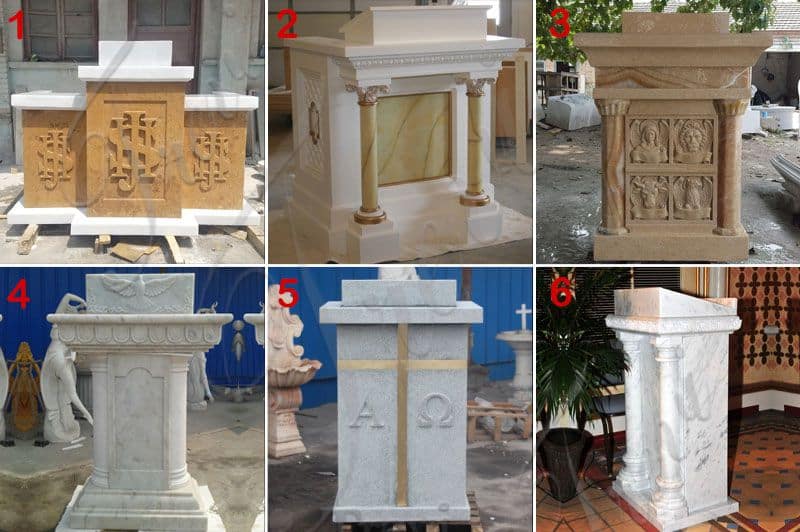 When Did the Church Start Using the Pulpit?
By the 13th century, what could be called a modern pulpit was installed in Italian churches, as preaching became more important then. Therefore, the priest would stand in front of the pulpits and explain the Bible to the devout.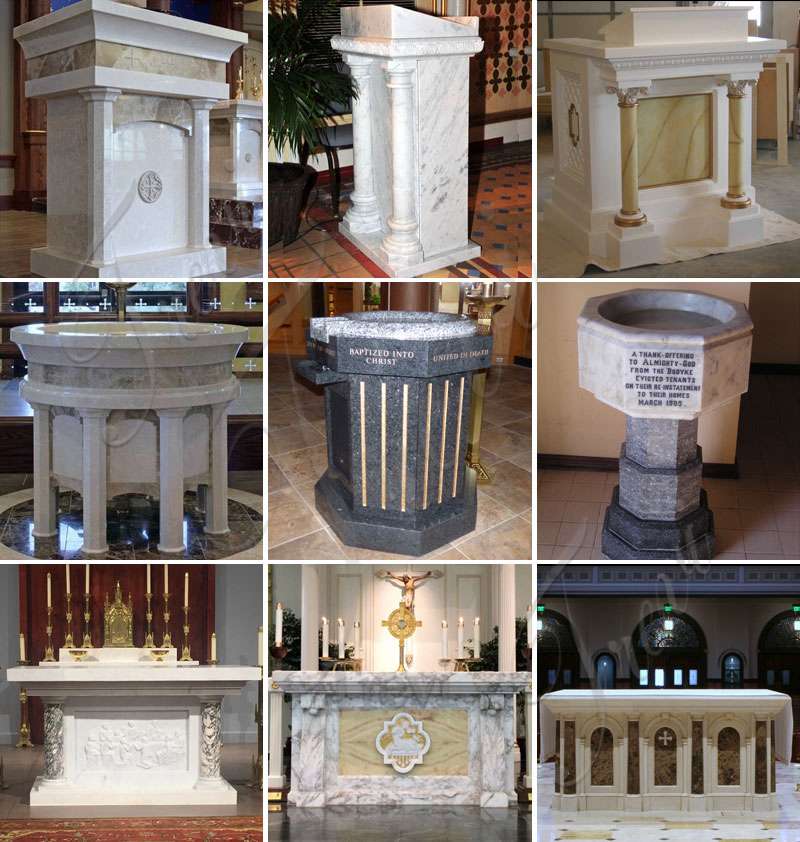 What is the Height of the Pulpit?
The standard podium height for marble church pulpits is about 4 feet. But at Trevi would tailor it to the height of the priest. So, you could tell us the height of the priest and our artist would carve the most suitable height of modern church pulpits for you. In this way, it is convenient for the priest to explain the Bible. Moreover, the believers in the audience could still see the demeanor of the priest clearly.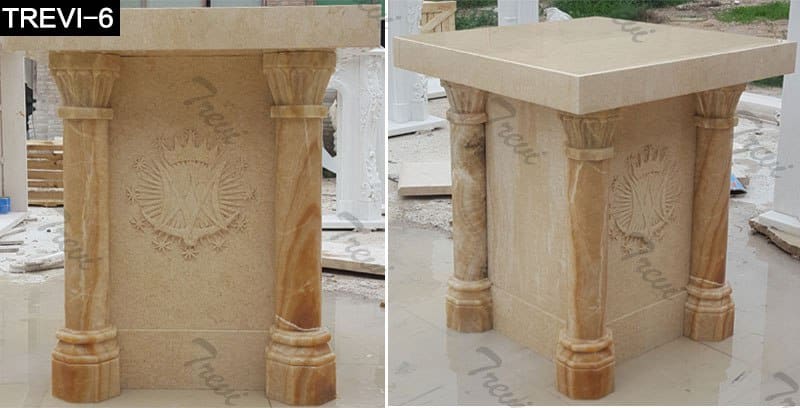 What is the Difference Between a Pulpit and a Lectern?
At its most basic, a lectern is something one stands behind, usually to read something or speak about something while a pulpit is the same thing but exclusive to religion. A podium is something one stands on, a raised platform, like a conductor or for performance. It could also be architectural.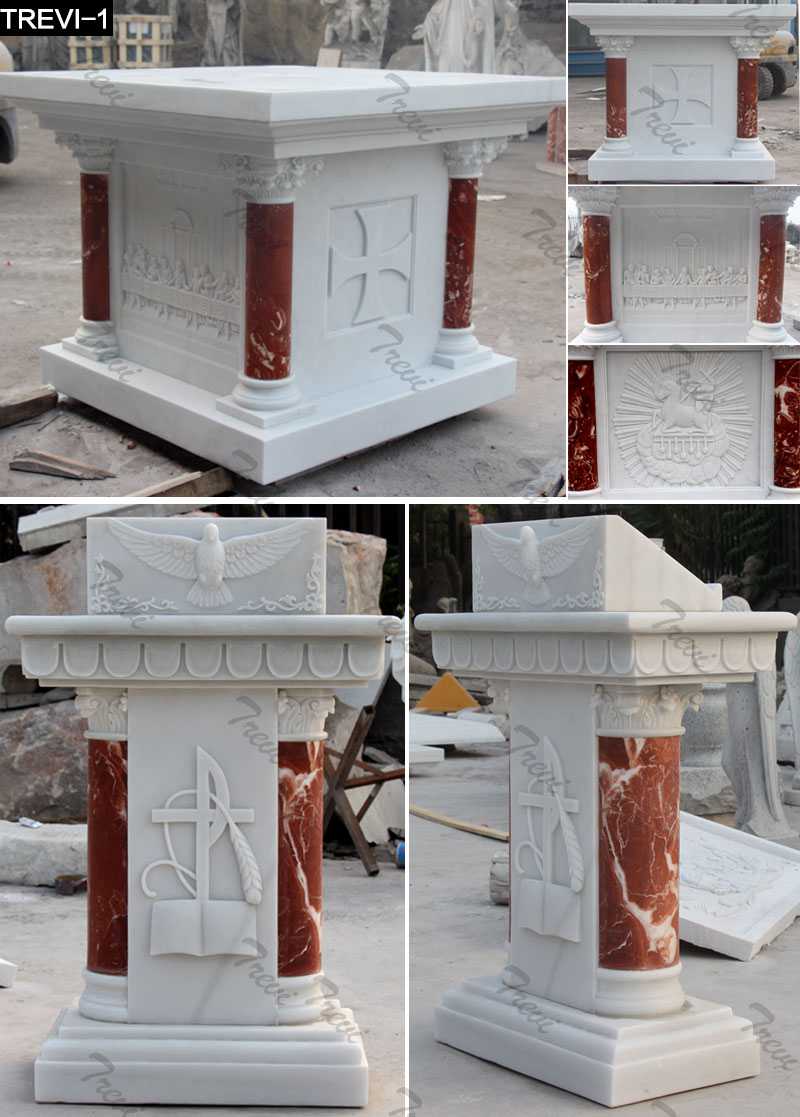 What is the Pulpit Made of?
A podium is an elevated structure, usually made of stone or wood. pulpits are for missionaries or readers to address the congregation. In Catholicism, the pulpit is reserved for the clergy. The word pulpit originates from the Latin word "pulpitum", which means platform or stage. Then the Trevi factory would carve the pulpits for you using the highest quality marble. And, there are many kinds of these marbles, you could choose the marble style you like. Our artists could carve the most classic and stylish marble pulpits for you.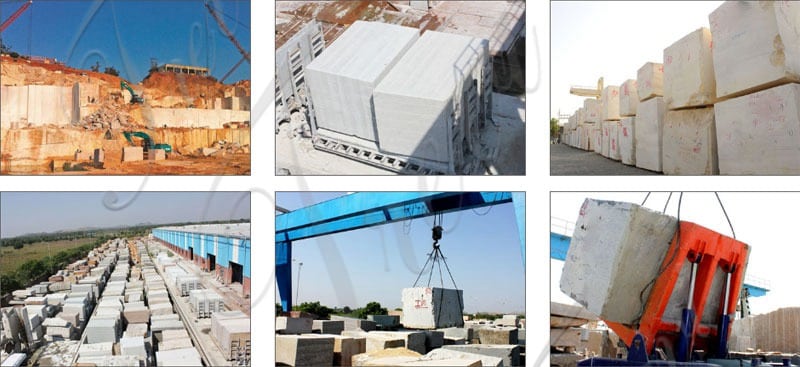 If you want a fine modern church pulpit please feel free to contact us. Trevi's artists are sure to give you the perfect pulpit. And, as the most devout Catholics, we always offer the finest Catholic supplies.