A perfect treasure! This beautiful White Marble Gazebo with Carving Figure Sculpture is adorned with a fine detailed, six Greek maidens are hand carved from the columns of this white marble gazebo. All of our white marble gazebos are beautifully hand carved by our professional marble masters, who have made many different marble gazebos, having rich experience.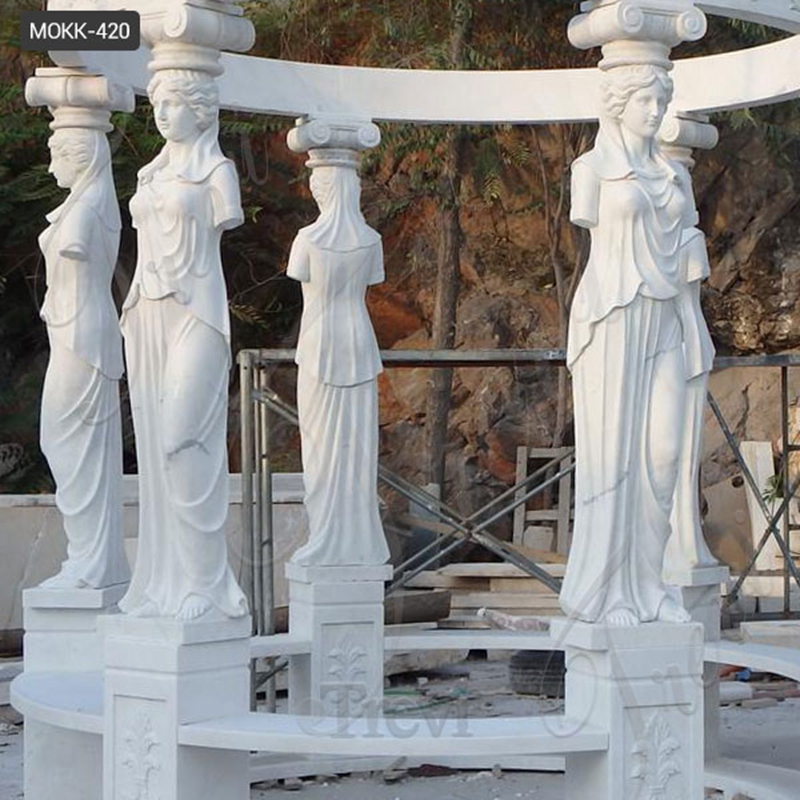 Your outdoor living space is basically an extension of your home, so it makes sense to turn your patio and courtyard into a second living room. This can be done easily with our marble gazebos at TREVI Art Sculpture. Whether you are buying a simple pillar gazebo, a complex carved figure column gazebo, or an animal gazebo for your backyard or flowerbed, you are sure to find exactly what you are looking for here.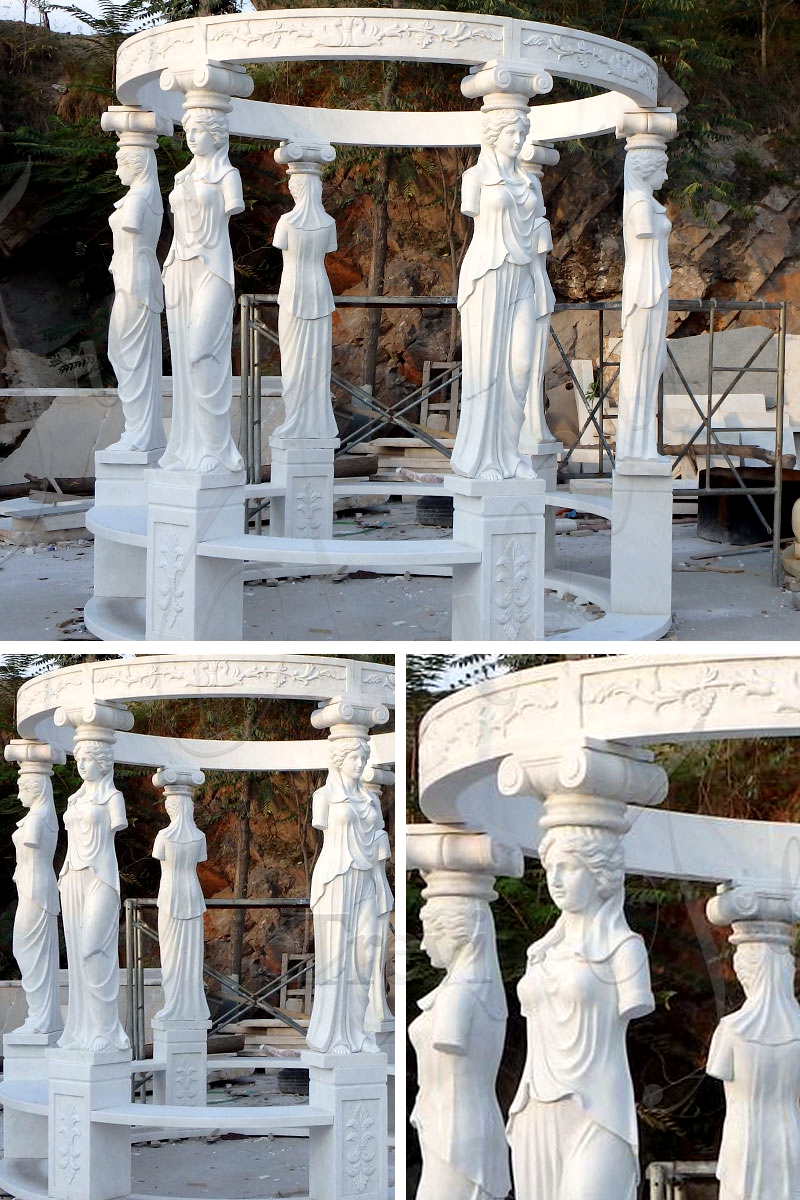 Our White Marble Gazebo with Carving Figure Sculpture is made of high quality marble materials and all pure hand carved by our experienced and professional sculptors, who are specialize in making all kinds off Marble Stone Gazebos for many years. So we have the ability to design the different style of Marble Stone Gazebo according to your size, color.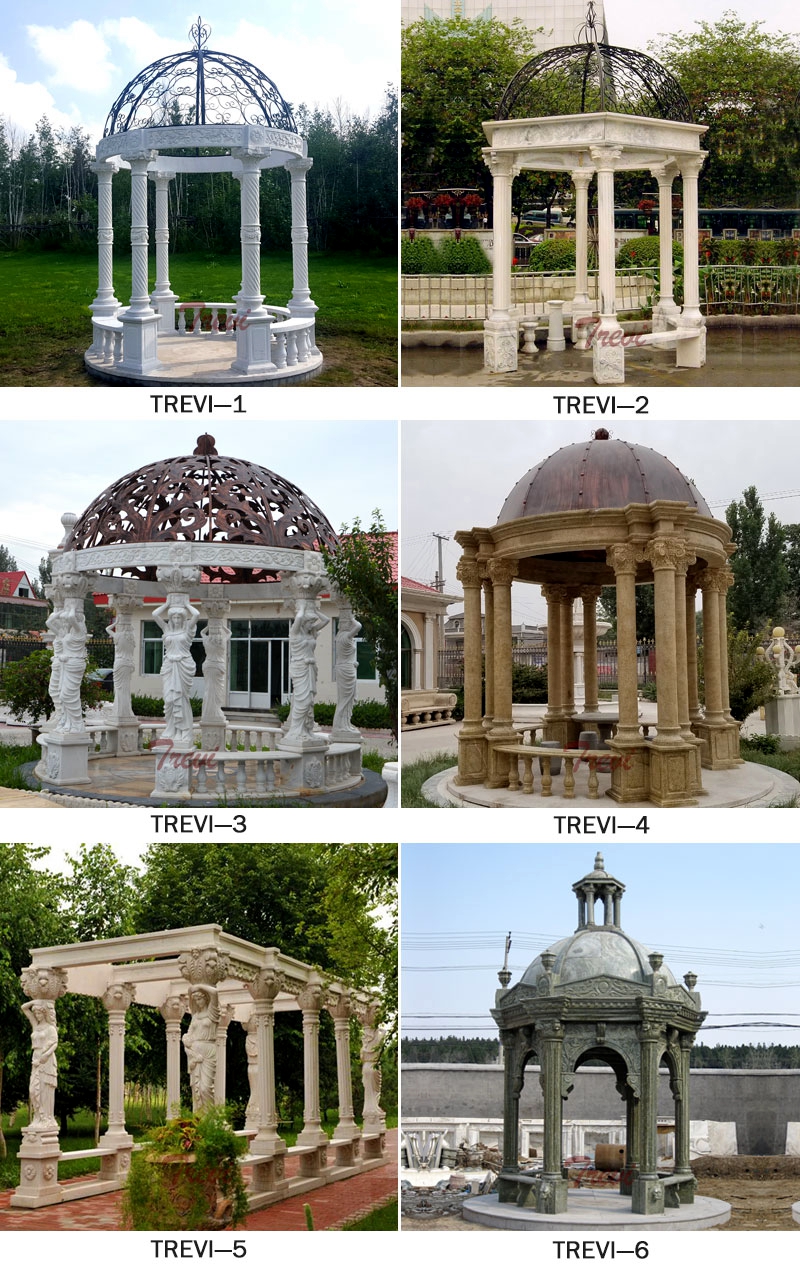 The Freight of White Marble Gazebo with Carving Figure Sculpture:
The shipping freight depends on the total weight and the cube of the shipped products. We would quote the freight directly from shipping company.
We could support our clients to arrange Full Container Loading shipment or Less Container Loading shipment and deliver their orders from our factory to nearest seaport which distance to the warehouse or house of our clients.
In the meantime, if our clients want, we even could arrange the shipment and deliver their orders to their warehouse or house directly! In this way, our clients do not need to take care of delivery from seaport to their house and just wait their orders at their house.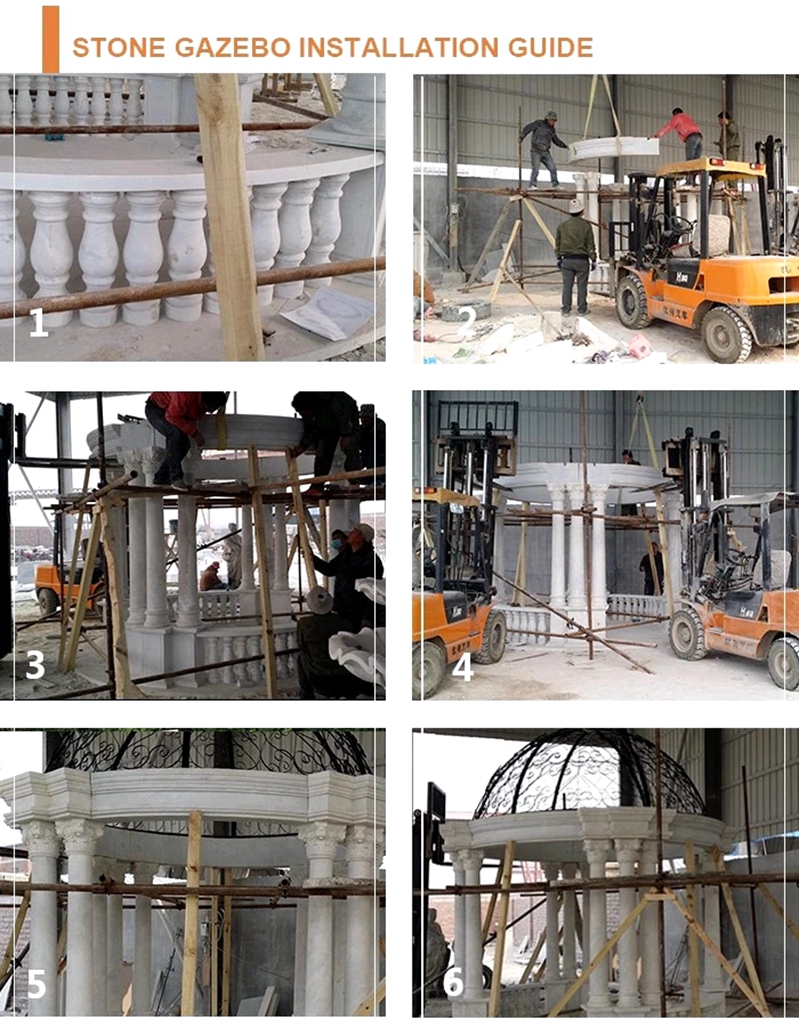 Do you want to get this White Marble Gazebo with Carving Figure Sculpture? Welcome to consult any questions about our gazebos, we would give you an satisfactory answer.