Details of Greek Garden Statue:
The Trevi marble Greek garden statue represents the moment when Apollo's hand reaches Fanny's body. Our artist vividly portrays both of them in the movement of running in the wind. Their bodies are light and very graceful. We could clearly see that Daphne's body has begun to turn into a laurel tree. And her flying legs turned into tree trunks and planted on the ground. And there were leaves growing between Daphne's fluttering hair and stretched fingers. But the whole body of Trevi Daphne sculpture still has the posture of flying in the air.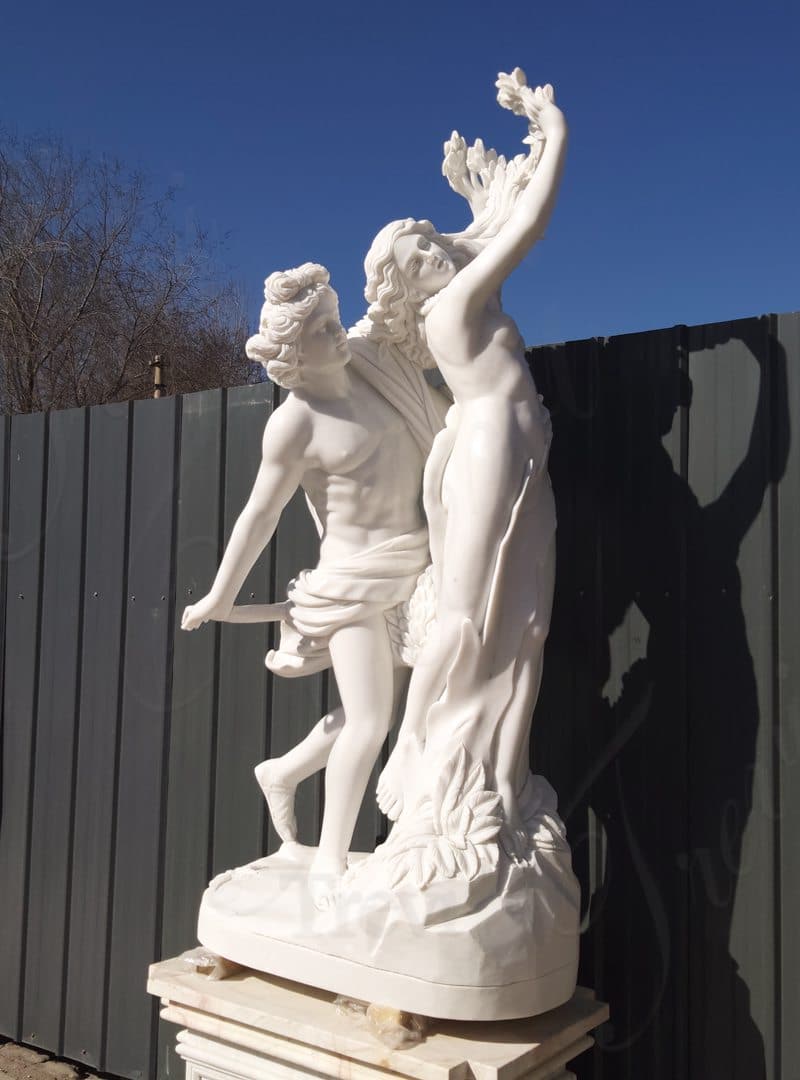 Moreover, the arms and body of this marble Daphne and Apollo statue form a graceful posture. Trevi's artists portray Daphne's expression as real. She tilted her head, her eyes turned from panic to numbness, with a pitiful mood. However, Apollo could only watch Daphne turn into a laurel tree. The expression of Trevi Apollo's sculpture turned from surprise to sadness. We could clearly see that Apollo's hand is still on Daphne's body. But his other hand stretched diagonally downward. So Apollo's hand and Daphne's arm form a straight line. So the Trevi artist makes the whole statue feel turbulent, full of expressiveness. If you like this Greek lady garden statue, then Trevi Greek garden statue is your first choice, please don't miss it.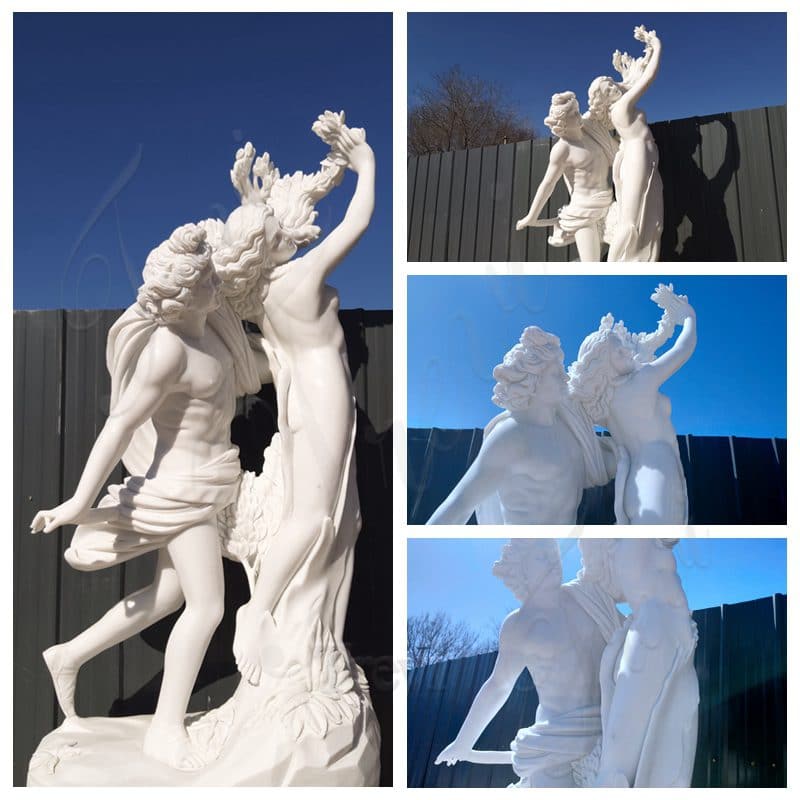 The Creation Comes From Greek Mythology:
The love pursuit between Apollo and Daphne described in Greek mythology is a very fascinating story. Therefore, many artists like to use this theme in their creations. The most famous of these is the statue carved by Bernini. Then the Trevi marble Greek garden statue is a very realistic depiction of the prototype of this sculpture. Of course, Trevi has many excellent artists who always create sculptures based on Greek mythology. If you like certain Greek mythology, we could provide customization and would carve a perfect marble mythological famous figure sculpture for you.
Trevi Has a Large Number of High-quality Marbles:
A perfect sculpture definitely comes from high-quality marble. Trevi marble Greek garden statue always uses high-grade stone. And Trevi has a stable marble supplier, and our artists also have strict requirements for stone. In addition, there are many types of Trevi marble. We have Hunan white, Sichuan white, Guangxi white, and other white marbles. Of course, we also have imported Carrara stone. In addition, we could provide all kinds of marbles. There is no doubt that the Trevi artist would carve a unique Roman garden statue for you.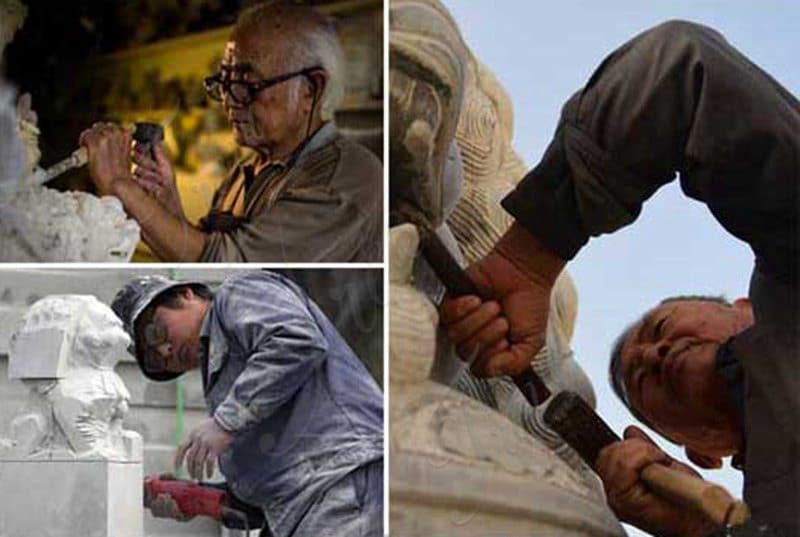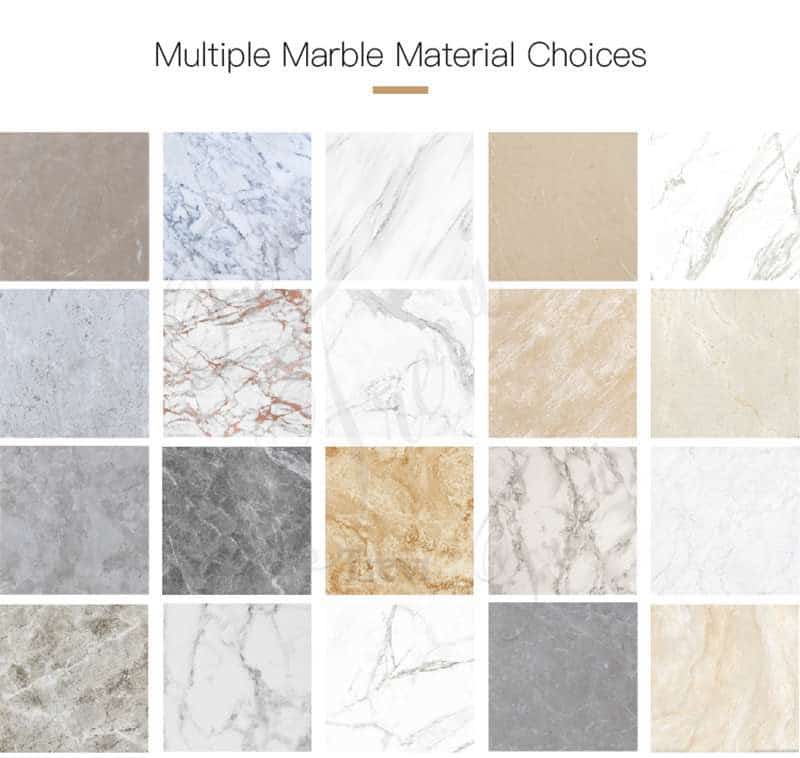 If you like this white marble Goddess garden statue, please contact us immediately. Trevi would provide you with affordable prices.