Marble Lion Statue Description:
This pair of marble lion statues with balls for sale can be placed in your garden or at your front door entrance. It will surely be a great addition to your outdoor space. And our statues are made of high-quality beige marble material. The high-quality material ensures that the statues are realistic and vivid enough.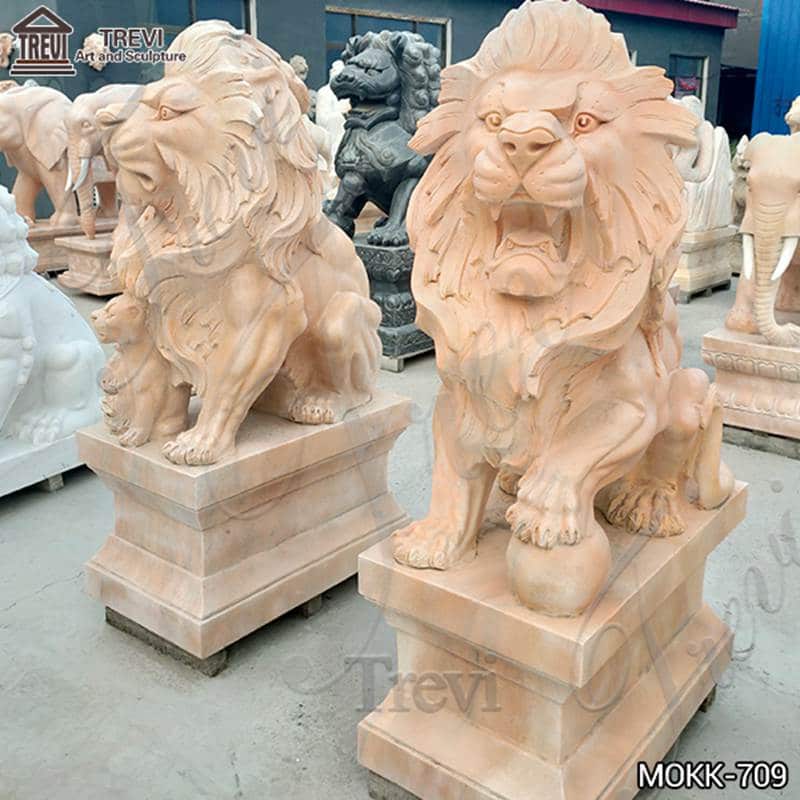 The ball beneath the lion's feet represents strength and unity. The lion itself is also a symbol of strength. The appearance and outline of the lion are hand-carved by our professional marble artisans. It is then meticulously polished and handcrafted. Finally, the marble lion statue is complete.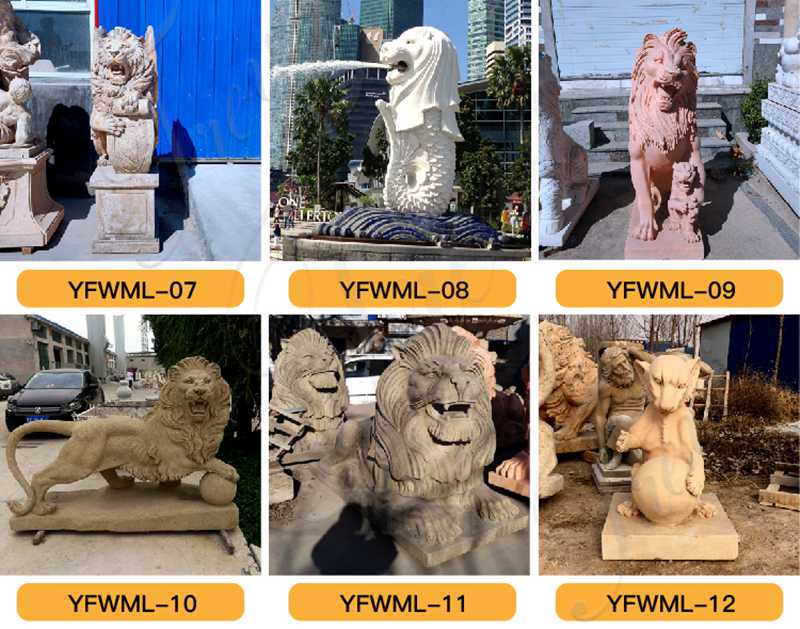 Why is a marble lion statue a great decoration?
People think that placing a lion statue on a porch is a way to protect a particular place. In fact, there are many animal statues that represent symbolic meaning. For example, a lion statue is considered by other animals to be the king of the forest. Therefore, lion statues can be well placed in buildings, offices, and even front porches of houses.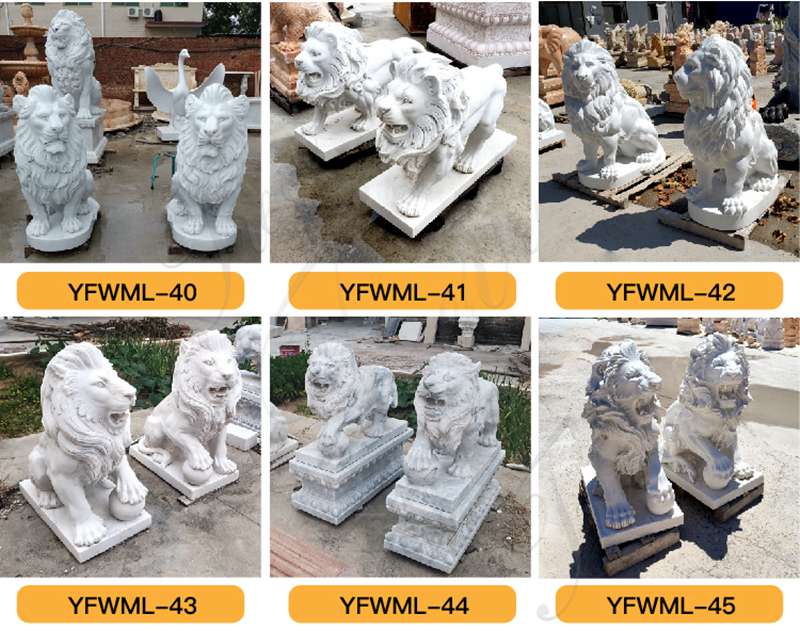 Trevi Art Perfect After-Sales:
The quality of our marble lion statues is guaranteed. So if you find any quality problem after receiving the goods, you can contact our staff as soon as possible. We will solve your after-sale problems in the shortest time possible.

Trevi Art is a professional marble statue supplier, so we can provide you with all kinds of lion statues whether it is Chinese lion or Western lion. We also do all kinds of famous figure statues, marble fountains, marble gazebo, and so on. Feel free to contact us for more detailed information about our products.