This elegant marble tiered outdoor fountain is crafted by our professional master craftsmen and is 100% hand-carved. It is made of pure, natural white marble material. The quality marble material ensures the durability and quality of the fountain, ensuring that it will stand up to the weather and can be used outdoors for years. All the details are so perfect it's amazing to watch.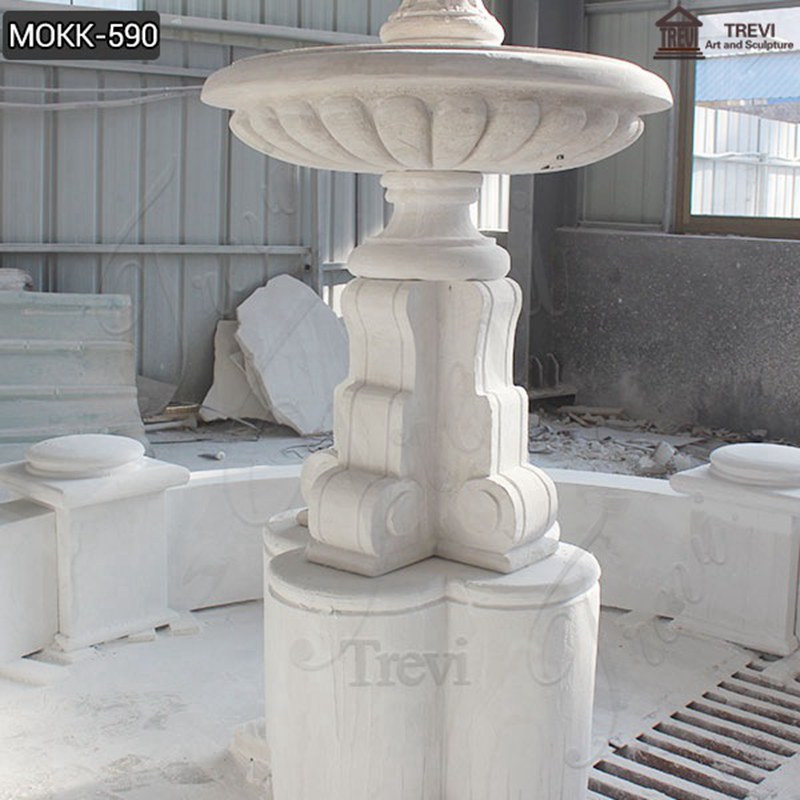 This marble cascading outdoor fountain is the latest design and production of our factory products. The design of this fountain is very simple, it is made up of two layers. To match the core of the fountain, the pool has a circular design. We can provide you with the flooring for the fountain according to your requirements. Of course, you can also prepare the floor for the fountain yourself.
This cascading outdoor fountain is designed to fit any outdoor decor design. Although it is tall, it can be easily assembled and installed. The water from the fountain circulates out of the cistern, then out of the pineapple at the top of the fountain, and slowly overflows the final layer, ready to be pumped back in to start the cycle again. This charming feature and the soft sound of running water are sure to catch people's eyes while giving a peaceful and peaceful atmosphere.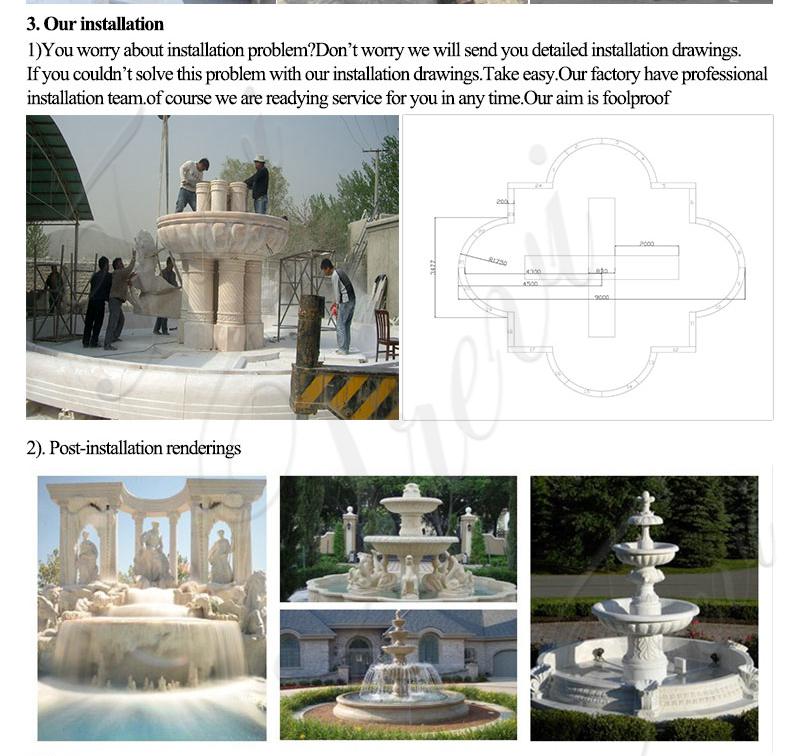 How to Install This Tiered Outdoor Water Fountain
For the marble fountain you purchased from You Fine Arr Sculpture, we have a complete after-sales service. After your product is finished, we would first test the water to ensure that there are no quality problems before shipment. We would also give you a complete and detailed fountain installation diagram to solve your installation problems. If there are any quality problems after you receive the product, we will promptly solve it for you.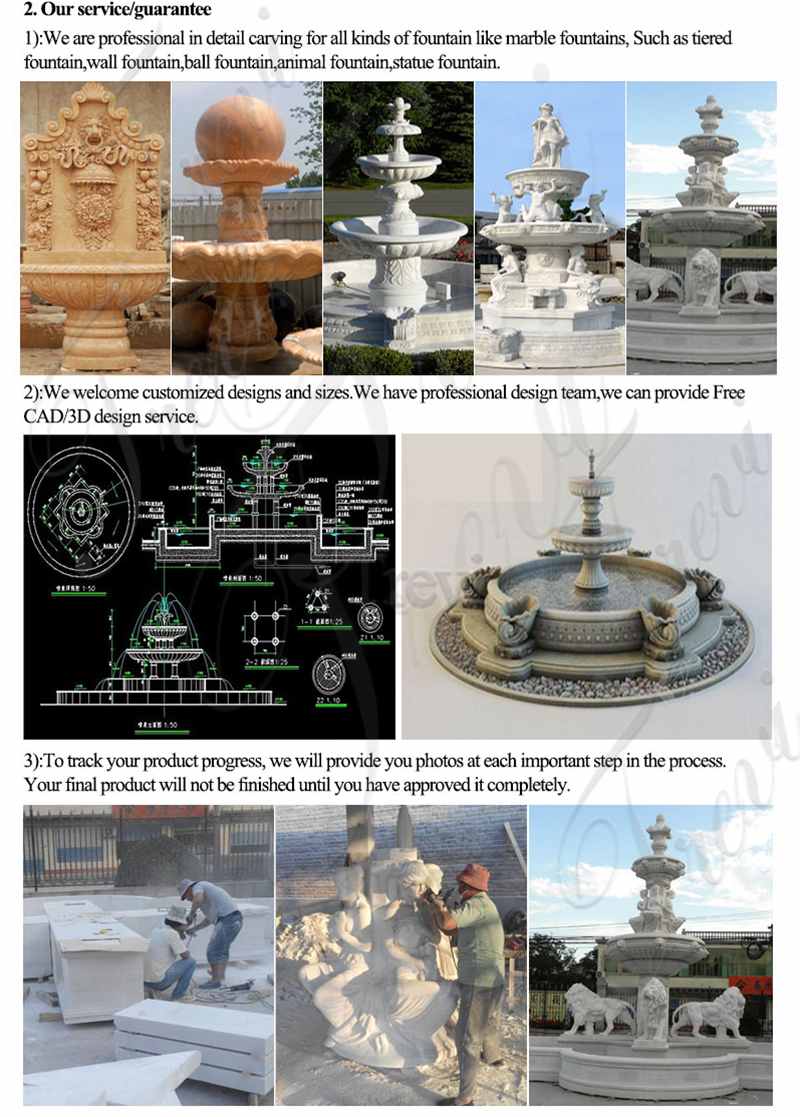 How is it transported?
Our large marble fountains are generally shipped by sea. We can provide you with a home delivery service. If that concerns you. Please contact our sales staff to discuss specific shipping options. We will give you the most suitable shipping solution.