Roman God Mercury Statue Description:
The marble Mercury statue, the Roman god of trade and borders, has been a very popular product. Because Mercury was a good and loyal god. This marble garden statue is a statue of one of his moments. The moment when his feet are about to take off from the ground. It looks very vivid.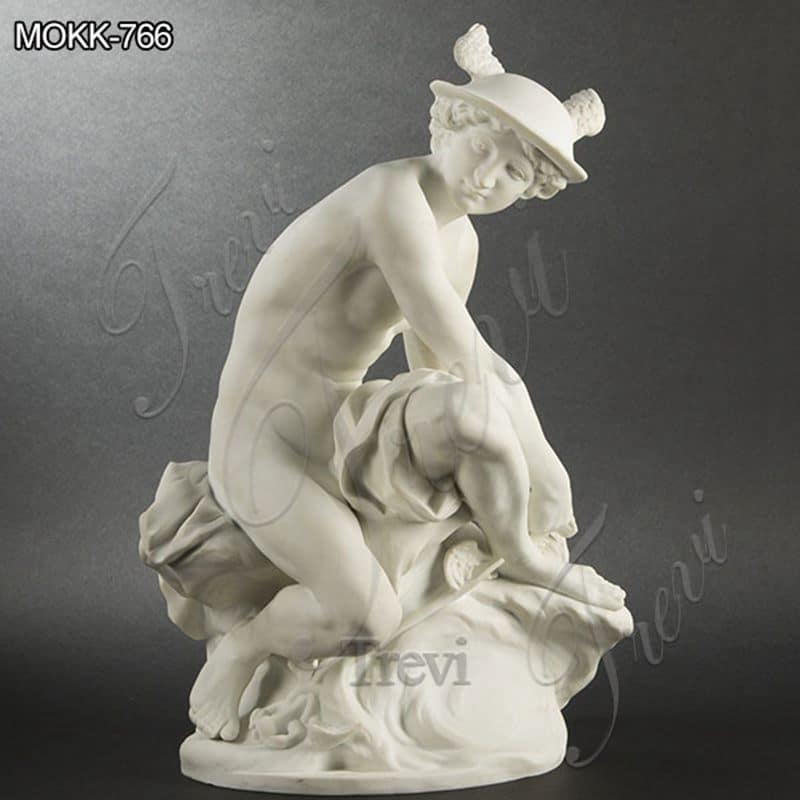 Choose Trevi:
Trevi Engraving Works is a professional engraving shop that has been in business since 1983. Three generations have been in the marble garden carving business exclusively. Carving techniques have been passed down from generation to generation. So there is no need to worry about the quality of the statues. We only use natural marble, which is incomparable to the quality of the artificial stone.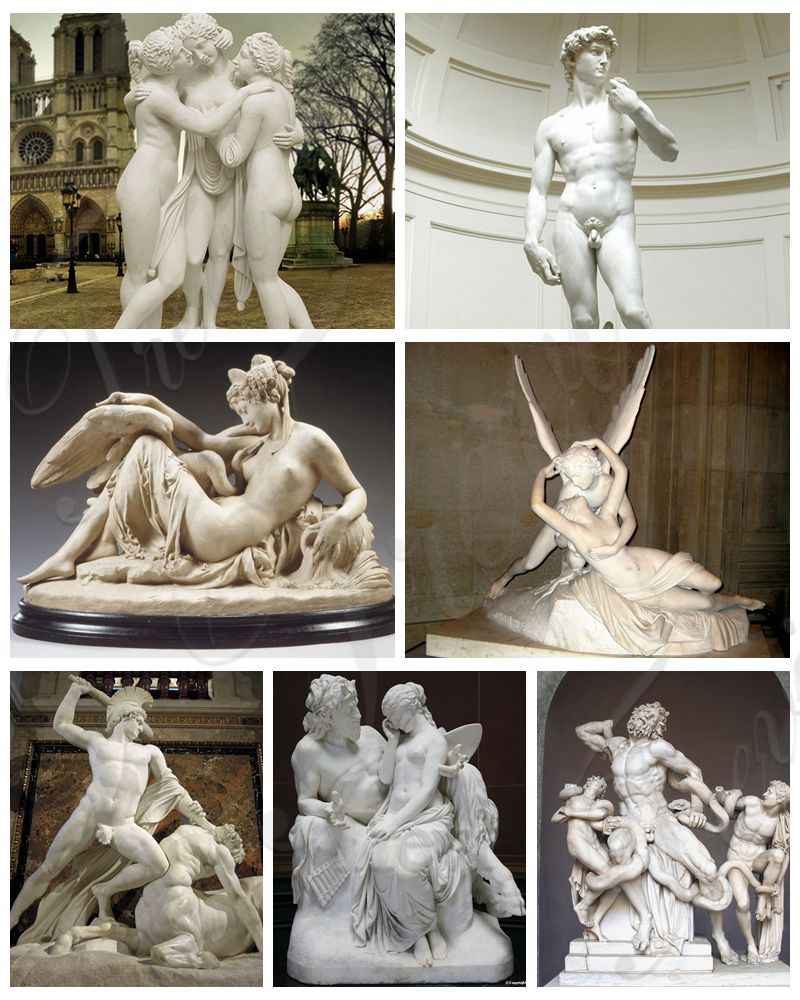 Advantages of Trevi Factory:
First, we have over 35 years of carving experience. Whether it's an original marble garden statue or a work of art such as this, we can guarantee that you will be 100% satisfied. With our experience and innovative spirit, we look forward to witnessing the creation of art with you.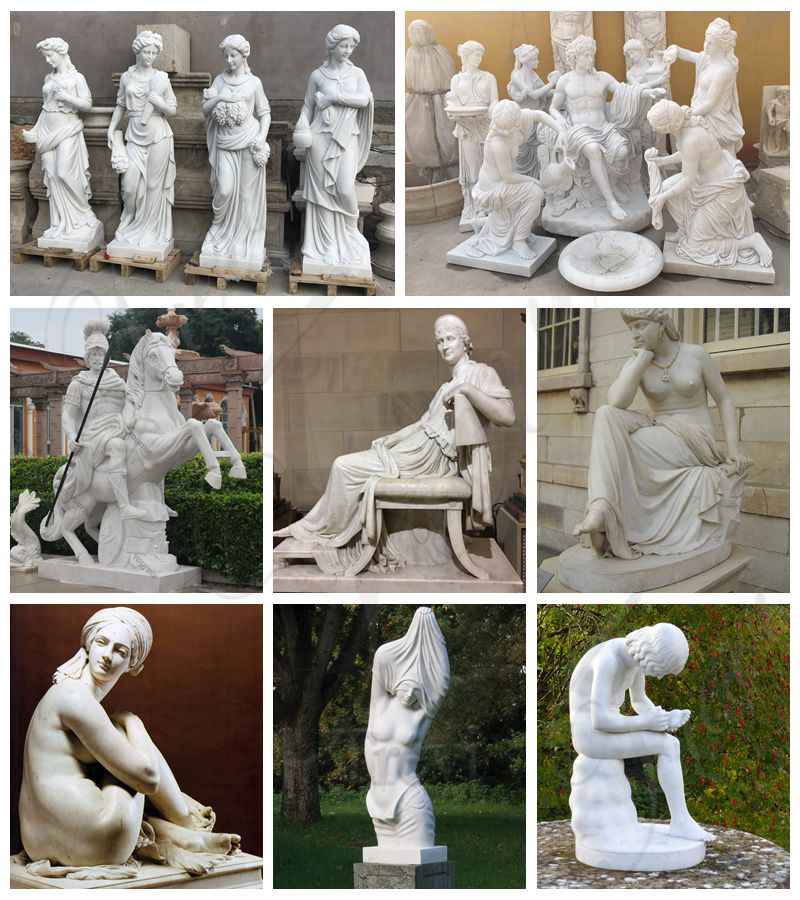 Secondly, we have a team of professional designers and a business team. We have a better understanding of your needs and your ideas. After all, once we start working together, smooth and success is our ultimate goal.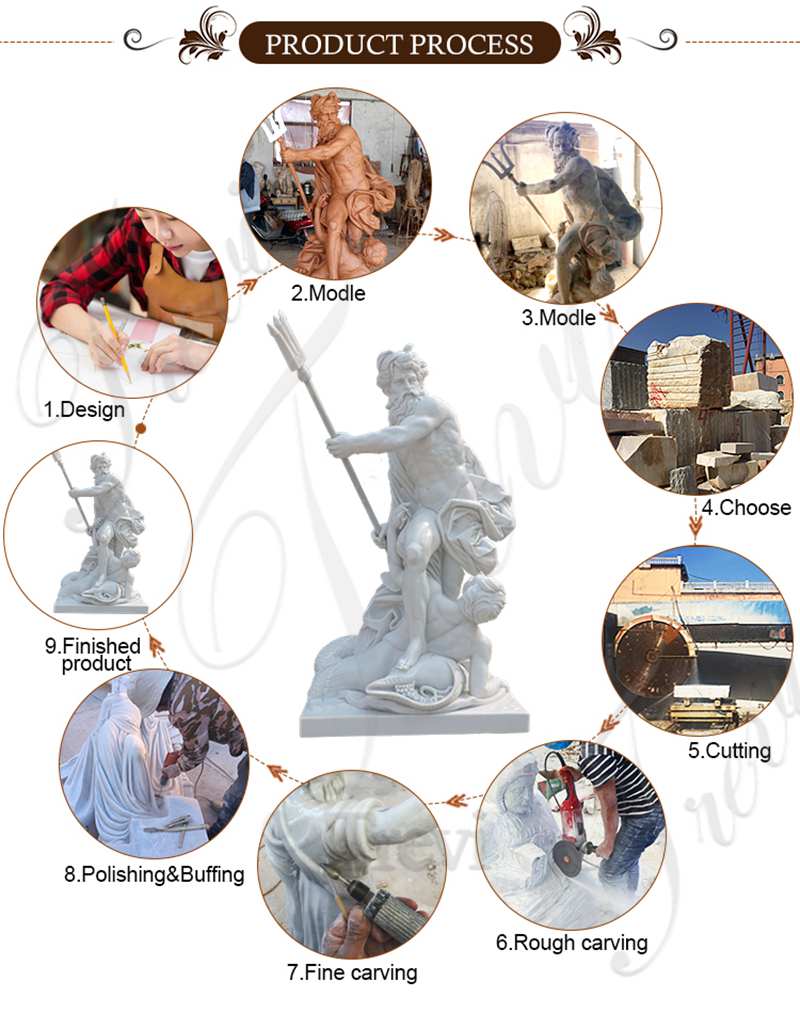 Finally, when the marble Roman garden statue is finished, whether it's packing or shipping, we will take photos or videos of the process to show you for your peace of mind. The packaging is made of 3cm wooden board, which is very sturdy. If you are interested in this statue, please don't hesitate to contact us.