Marble Hercules and Lichas statue detail:
This marble Hercules and Lichas statue is the work of the famous sculptor Antonio Canova, and it took about 20 years for Canova to produce this immortal work. Here at Trevi Art Sculpture, we could highly restore and replicate this famous Greek figure sculpture. We guarantee that the raw materials we use are carefully selected and we use high quality white marble raw materials to ensure that the sculpture has a natural marble surface feel.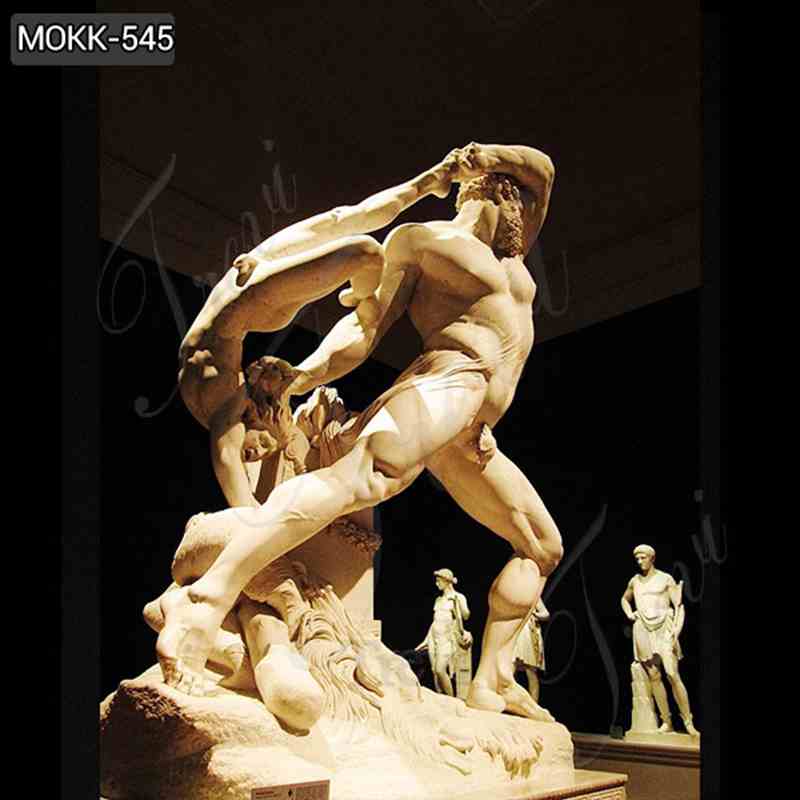 In the Book IX of the "Metamorphoses", Ovid tells a story: When Hercules put on a shirt poisoned by Nessus's blood: driven mad by the pain, and not knowing it was a scheme by the centaur, his enemy – he assumed his servant Lichas had betrayed him.
According to Ovid's work, Hercules yelled at him in pain. "Was it you, Lichas, brought this fatal gift? Shall you be called the author of my death?" The poor servant trembled and muttered a few words, then "groveled at his feet, and begged for mercy". But Hercules "shake him three times, once again circumventing his head, throwing him into the catapult and into the waves of the Euboic Sea."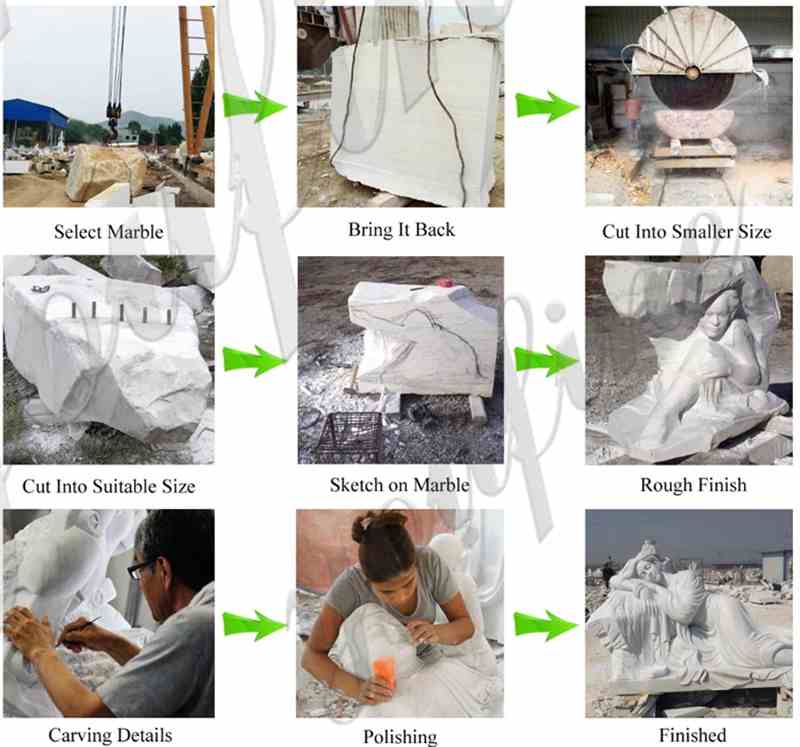 The advantage of our factory:
1. Our factory is dedicated to doing special things, and our marble sculptors are carving famous marble statues all the year round, which could perfectly show the essence of the characters.
2. For special or real-life marble sculptures, we would make a clay model firstly, then we would find customers to modify and confirm the model several times until the customer is satisfied, and finally engraving.
3. Our selection of materials is detailed, and we choose the finest materials to make the Sacred Heart of Jesus Christ Statue.
4. And all of our marble sculptures are polished strictly.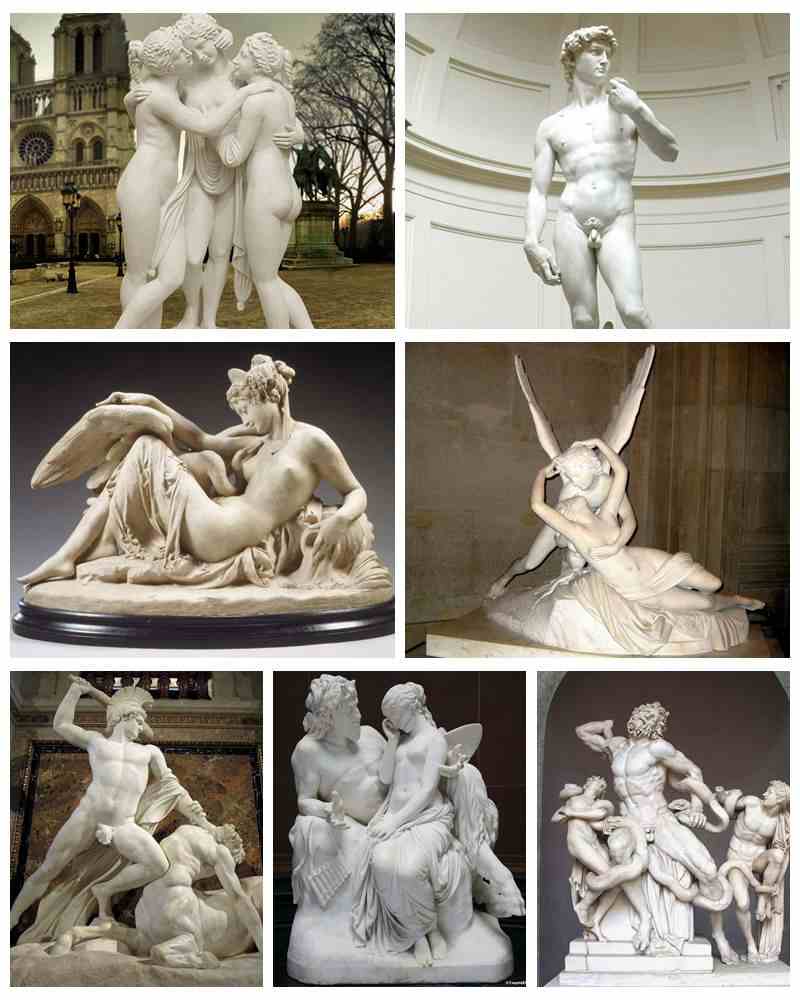 We are a company with more than 30 years of experience in sculpture production and export, the quality of our Hercules and Lichas statue could be guaranteed, please contact us to get more detail information about this sculpture!