Hercules Statue Description:
Trevi Marble Hercules statue reproduces the image of a strong man very vividly. We are carved from high-quality marble. Especially Trevi artists have been engaged in ancient Greek sculpture for decades, so they could bring Hercules statue for sale to life. And, as you could see clearly, this sculpture is full of muscles. So it could show the characteristics of Hercules' infinite power.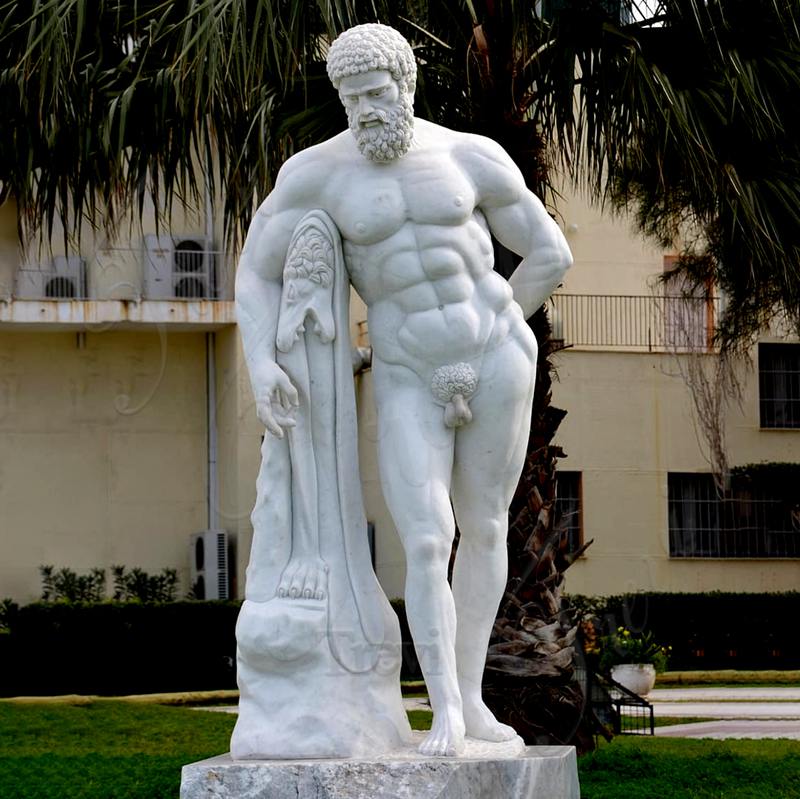 Source of Hercules' Identity:
The son of God King Zeus and Alcmene, he was born with infinite power. But because of his birth, he was hated by Zeus's wife Hera. So he was cursed by Hera, which caused him to kill his child in madness. In order to redeem his sins, he completed 12 "impossible" tasks. On the way, he also rescued Prometheus who was bound.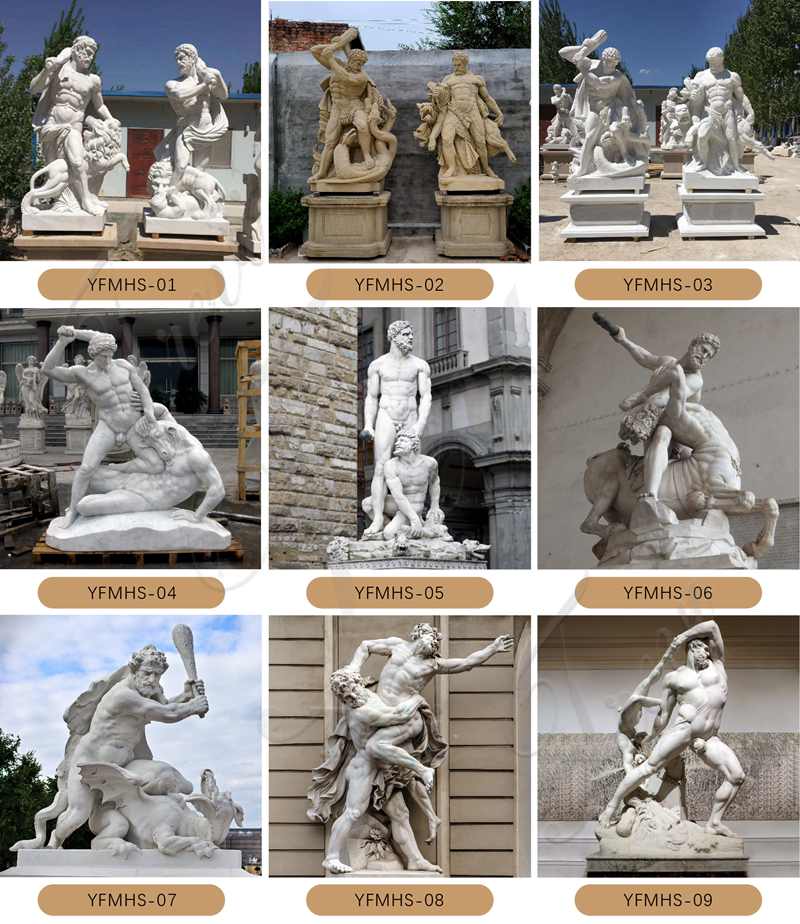 Hercules was wise, but he was misunderstood by his wife and smeared poison on his clothes, which caused him to die in pain and self-immolation. After his death, he rose to Mount Olympus and was named a Hercules by Zeus. In today's Western world, the term Hercules has become synonymous with a strong man.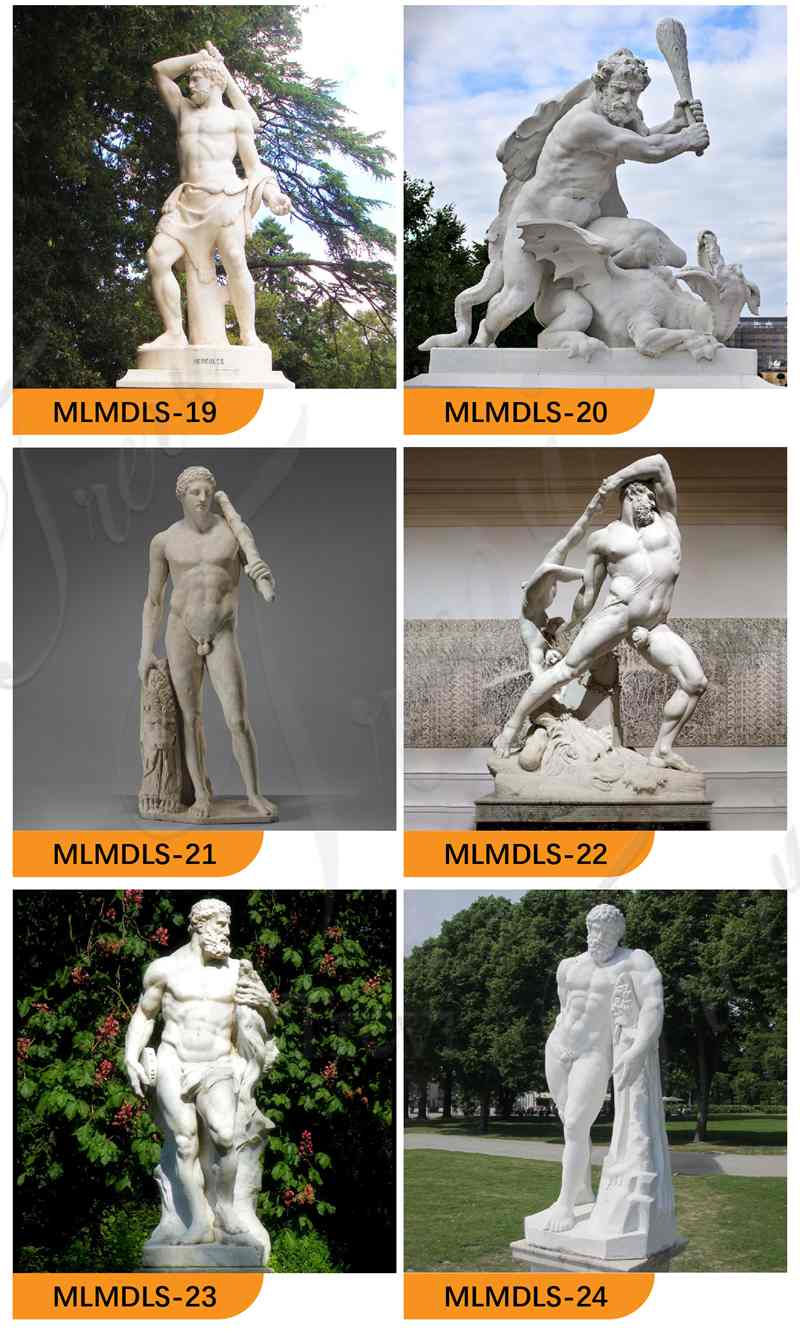 Character Characteristics of Hercules:
We all know that the symbol of Hercules is the lion skin on the shoulder and the olive stick in the hand. At the same time, he has a playful personality, often using games to relax himself from years of labor, and he also likes to bet and joke with children. Hercules is a passionate and temperamental figure, he could be born and die for his friends. He is also the nightmare of those enemies who betrayed him.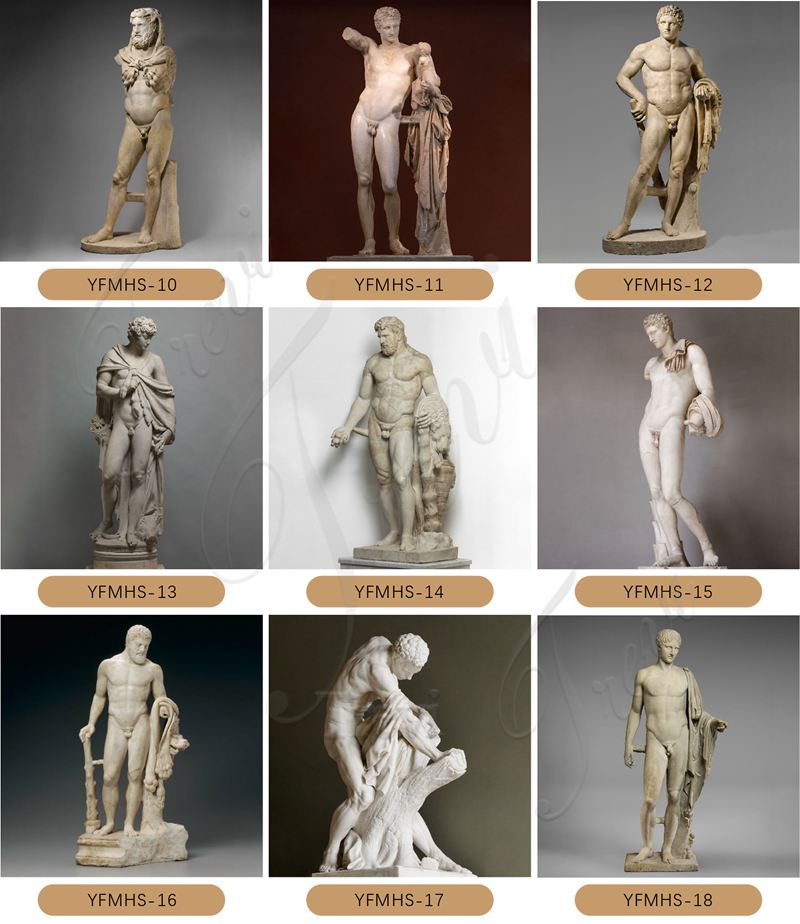 Applicable to a Variety of Places:
This Hercules sculpture is very suitable for hotels. We all know that different decorations make sculptures look richer and could also attract customers to take photos together. And this Hercules statue for sale is very famous, so it could increase the visibility of the decoration site. When people pass by here to rest, they could also add some fun and improve people's impression.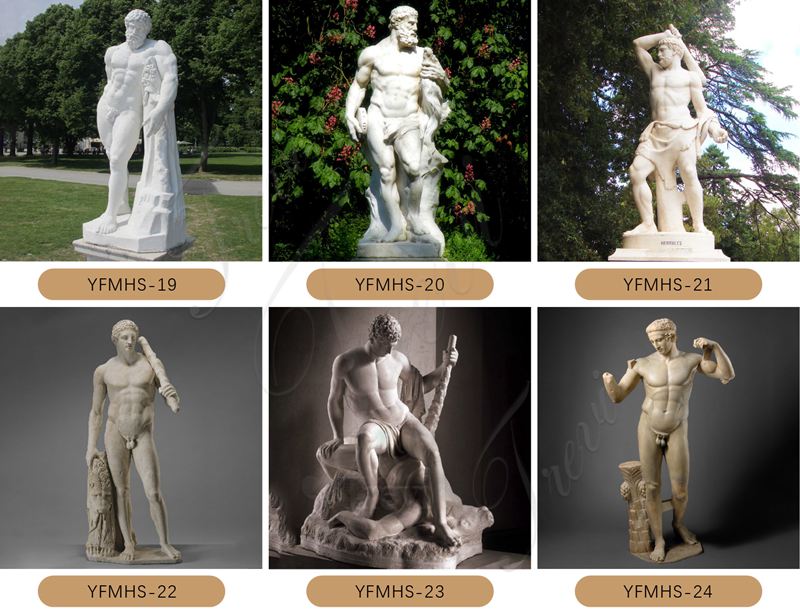 Of course, this kind of marble mythological sculpture with ancient design has many uses. You could also place outdoor beaches, grasslands, commercial centers, squares, parks, etc. Trevi has a professional design team and could also help you choose multiple Hercules sculpture sculptures. According to your needs, Trevi's designers would match the perfect sculpture for you.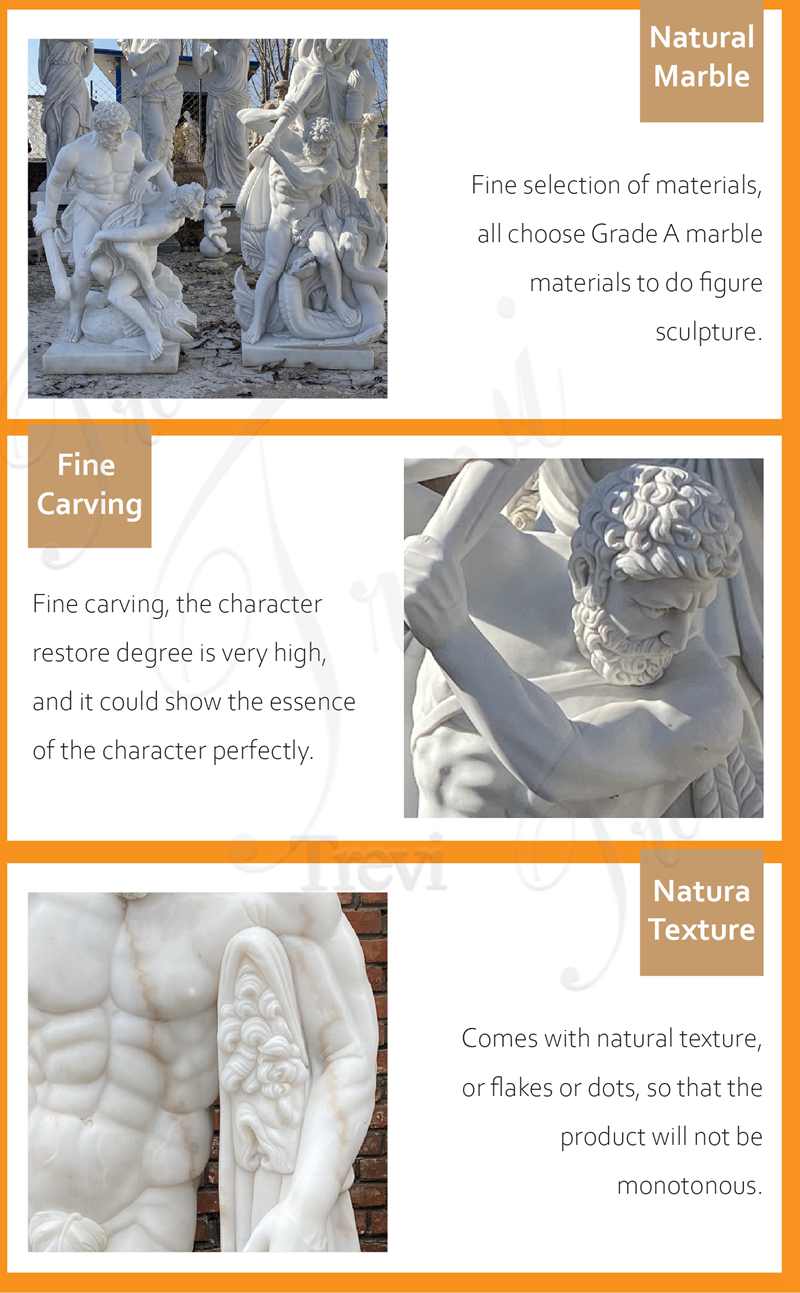 So choose Trevi, we would provide you with the best quality marble Hercules sculptures and the best service. If you have any needs, please contact Trevi immediately.