Large Tiered Marble Statuary Fountain Detail:
A beautiful large tiered marble statuary fountain for garden decoration. This is the latest marble fountain design made in our factory. This fountain consists of two floors, each of which is carefully crafted. So this is a huge engineering project, which requires our professional marble craftsmen to complete this beautiful fountain product.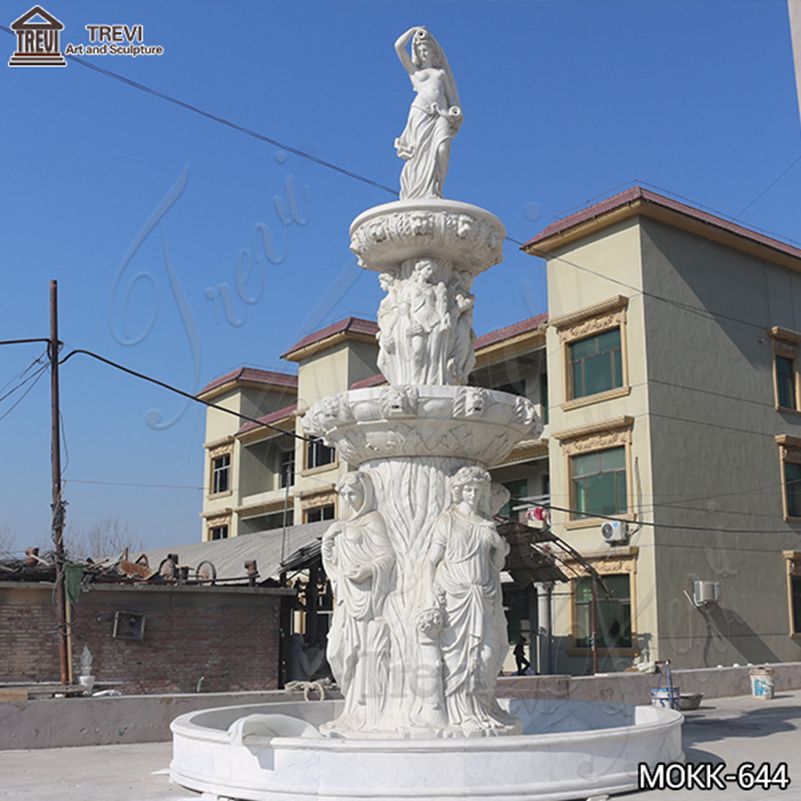 Our large tiered marble statuary fountain is made of pure natural white marble. All the raw materials are carefully selected by our professional staff and have been quality inspected. Therefore, we could ensure that the quality of the marble fountain made for you is fully affordable and that the fountain could be used outdoors for many years.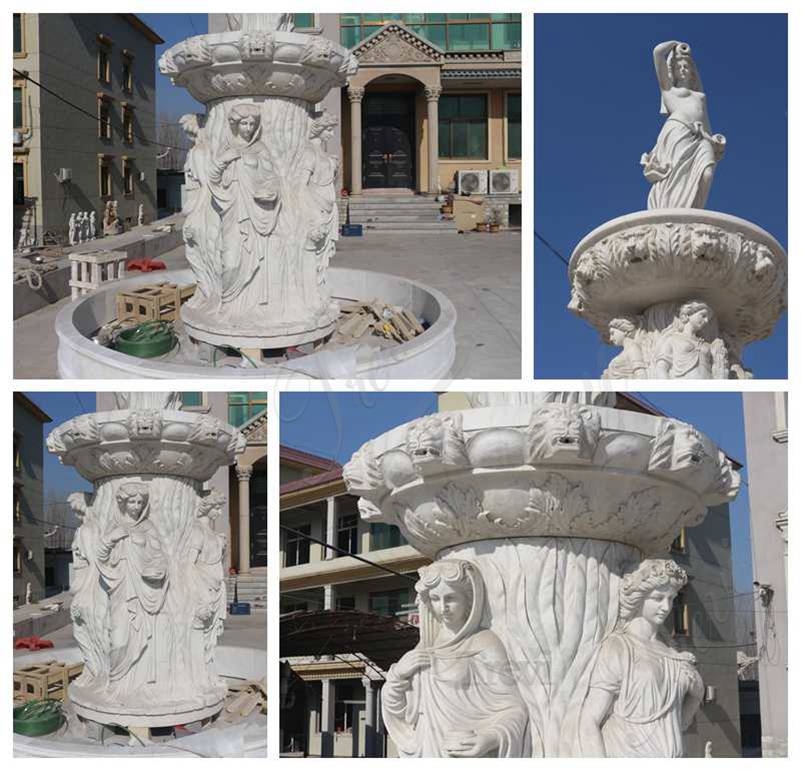 The Composition of Large Marble Statuary Fountain:
Our beautiful tiered marble statuary fountain consists of two floors. The top of the fountain is a beautiful marble female. It was engraved with a lady holding a water pot, so water from the fountain eventually flowed out of the water pot. Between each pillar of the fountain, beautiful figure sculptures are carved. In addition, each bowl is carved with beautiful lion head sculptures around. As a result, water from the fountain also flowed from the lion's head statue.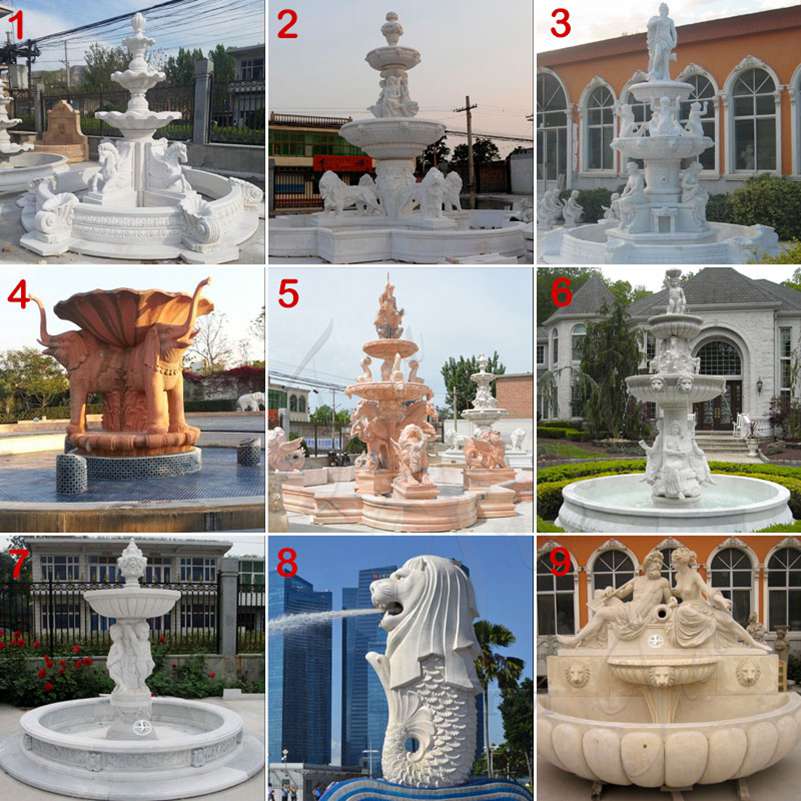 The Transportation Measures:
We are a Chinese carving factory, but you don't have to worry about the transportation of goods at all. We would use the appropriate transportation method to safely transport the goods in your hands and purchase the full insurance for the goods. For the installation of the marble fountain you have bought in our company, we would also provide you with detailed installation drawings to help you install the fountain project.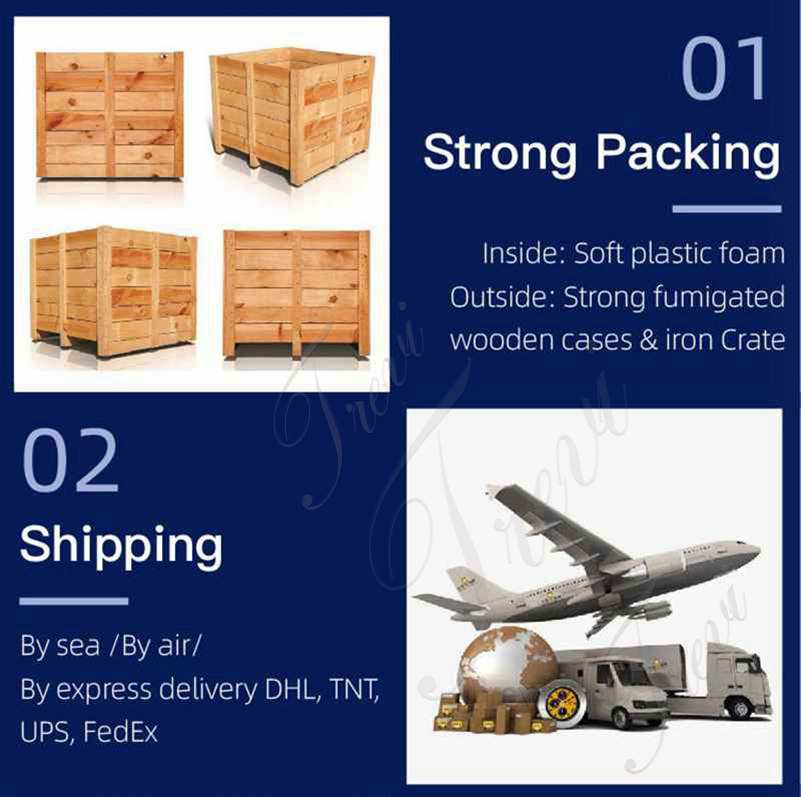 So if you are looking for a beautiful marble statuary fountain for your garden decoration, you could always contact our staff. We could provide you with the most detailed product information at any time and provide you with the best prices and discounts.